Flower Tattoos – A Growing Trend
by Abhinav G.
Movie Enthusiast
The flower tattoos are well known for their growing popularity among women world wide. In general, the tattoo market have been growing rapidly in the past 10 to 20 years, within this growing trend the women share is increasing to the extent of passing 50% of the global tattoo market. Meaning that more women get tattooed then men, this is a relatively new fashion – for many years the men have dominated this market. In the not so far past women used to hide their tattoos under their clothes forming a new trend in the tattoo world.
This relatively new trend in tattoo designs consists of small tattoo designs (which can be tattooed on various parts of the body), simple designs such as flowers or stars – which don't necessarily have a strong statement. A flower tattoo is considered a classic women tattoo design, dating back centuries ago.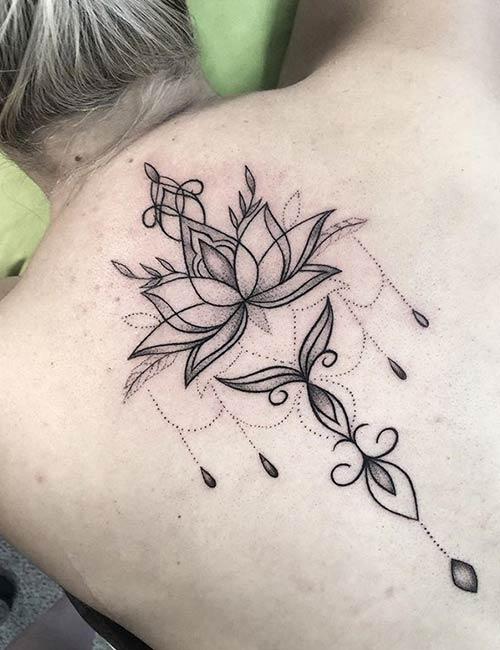 It is also known that a red rose symbolizes love – a lot of flower designs were tattooed to state love for someone. These tattoo designs were usually tattooed on parts that could be hidden from most eyes but visible for the right pair of eyes! From this little red rose tattoo a verity of tattoo designs were available for women (and men to some extent).
Now days women
tattoo designs
are much more sophisticated and visible, a single small tattoo is replaced with big and colorful flower design tattoos for example: the flower belly button tattoo is very popular tattoo with women around the world who don't have any problem showing their belly button in public. This tattoo is made of flowers (tulips, pansies, daisies or lilies) circling the belly button in various shapes, colors and sizes.
Men can also tattoo a flower design such as the sun flower band, which can be tattooed on the arm or leg. But a floral design still remains a women's classic.
Sponsor Ads
Report this Page
Created on May 18th 2020 08:39. Viewed 318 times.
Comments
No comment, be the first to comment.