Find Vegan Body Butter DIY Kits With Organic Essential Oils | Best UK Gift Store
by PRC Agency
PR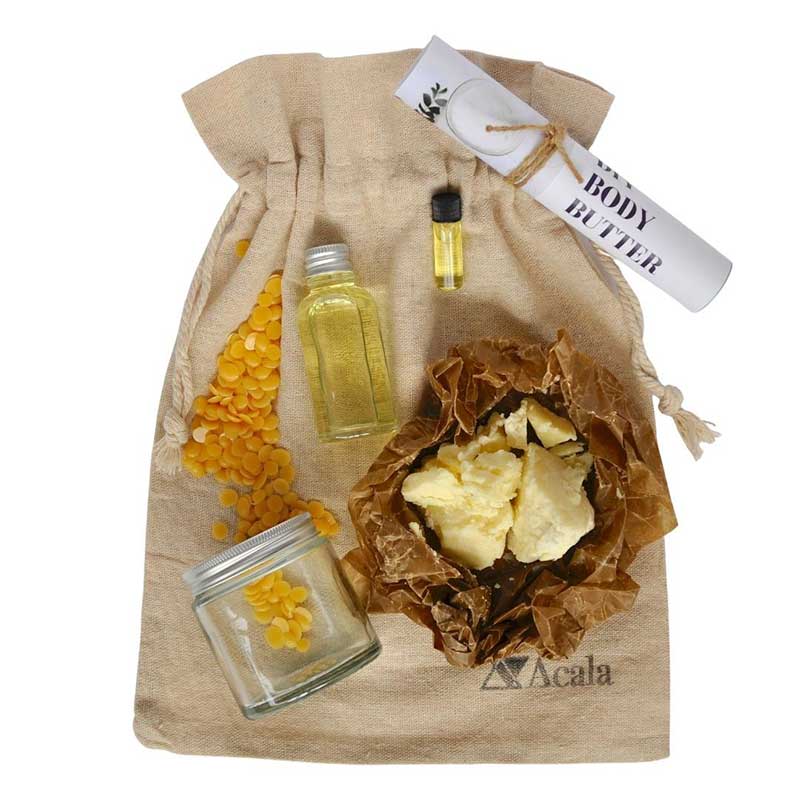 It's that time of the year again - it's your vegan friend's birthday and you've been on your feet for the better part of the day going store to store and checking product labels to find vegan, eco-friendly gifts. Why not save yourself the hassle and check out an online store that has a bunch of ideal gifts for your favourite zero-waste champion!
With the 'Make Your Own Body Butter' kit, you will receive pre-weighed ingredients and instructions to make 120ml of moisturising body cream at home.
Go to https://www.friendlyturtle.com/eco-friendly-gifts-uk for more information.
The product is manufactured by Acala, a sustainable health and beauty brand committed to zero waste and carbon-neutral production.
Zero-waste stores have increased in popularity over the last decade as society has become more aware of the harmful effects of plastic and other waste on the environment. Committed to selling goods with as little waste as possible, they offer sustainably produced and packaged products. Friendly Turtle are making a wide range of zero-waste cleaning, beauty, and kitchenware brands available to all.
All ingredients in the body butter kit are natural, organic, and cruelty-free. It includes organic shea butter for deep moisturising, apricot oil that acts as an anti-inflammatory, and essential oils for dry skin. It also contains organic candelilla wax, a natural preservative to ensure the product lasts a long time.
Additionally, the gift set comes with a 120ml glass jar to store the cream and a recipe card. You can mix the cream yourself to give as a gift, or give the set as is it for your friends to make at home.
Friendly Turtle stocks a wide range of other eco-conscious beauty gift sets such as skincare boxes, soap selections, hair care tasters, showering kits, dental care kits, and plastic-free razor sets. You can buy them individually or in bulk!
As well as beauty products, they sell a variety of plastic-free items for the kitchen and rest of the house. This includes food storage options, kitchen utensils, compostable bin bags, reusable cloths and wipes, towels, bottles, and much more.
Established in 2018, Friendly Turtle was founded on the belief that everyone has a responsibility to look after the planet through their choices.
A spokesperson for the company said, "through making more informed and conscious decisions, we can reduce the damage we have on the world around us. In creating this connection between our daily choices and the impacts they have, we can live more sustainably and responsibly."
Get thoughtful presents for your friends and family while protecting the planet - it's a win-win!
Go to https://www.friendlyturtle.com/eco-friendly-gifts-uk to purchase your gift set today.
Sponsor Ads
Report this Page
Created on Jul 21st 2022 21:57. Viewed 95 times.
Comments
No comment, be the first to comment.