Find The Best Fentanyl Addiction Treatment At This Los Angeles Rehab Facility
by PRC Agency
PR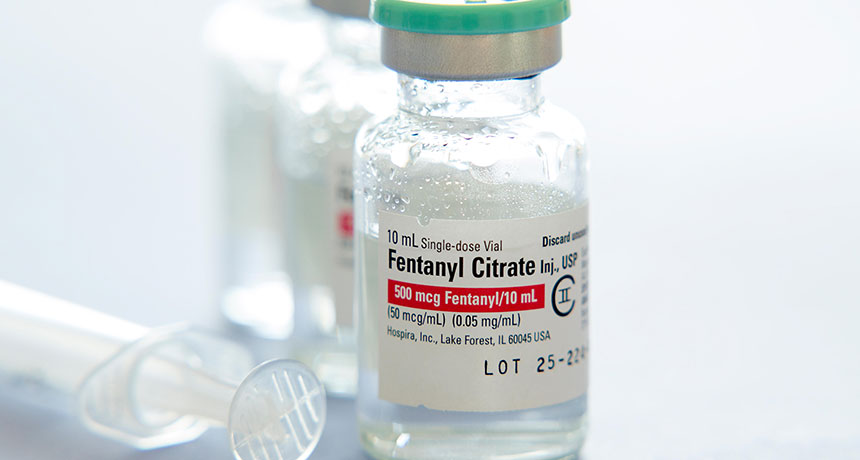 A fentanyl addiction can ruin your life or the life of a person you love. This easily accessed substance is fast becoming one of America's most deadly drugs. That's why Circle of Hope Treatment wants to give you, or the people you care about, the best treatment options available today.
The new treatment plans have been developed to fight the deadly fentanyl epidemic in the United States and use the latest clinical and medical research available to provide the highest level of care for a client undergoing a fentanyl detox.  
Go to https://circleofhopetreatment.com/addiction-treatment/fentanyl-detox to find out more.
The launch coincides with the boom in fentanyl use that was witnessed across America in 2021. The latest figures from the CDC show that both usage and overdoses of the drug continue to rise, with fentanyl behind the majority of the 75,673 synthetic opioid overdoses recorded last year. Moreover, fentanyl-involved deaths have risen by as much as 90% since 2019.
The National Institute on Drug Abuse (NIDA) warns that fentanyl is 50-100 times more potent than morphine, and it has quickly eclipsed all others to become one of the most damaging and addictive substances in the US.
Circle of Hope Treatment recognizes that in the face of a new drug, new treatment methodologies must be designed. 
The rehabilitation clinic understands that you or your loved one may have initially been prescribed the opioid for genuine medical reasons, including pain management for cancer. However, it can quickly become habit forming. In other cases, you may have first consumed fentanyl when it was cut with other substances.
Regardless of the circumstances of use, Circle of Hope Treatment understands the nature of addiction intimately. You can find more information on their treatment philosophy at https://circleofhopetreatment.com/2020/07/02/the-path-to-addiction-is-not-a-straight-line
If you or a fentanyl user you know seeks to detox at home, they place themselves at risk of severe dehydration. However, more critically, you will also be at a much higher risk of fatal overdose should you relapse. 
It is for this key reason, among others, that Circle of Hope Treatment advocates for their residential facility. In this skilled and supportive environment, you will be provided with medical, psychological, and social care as you embark on your rehabilitation journey. 
Circle of Hope Treatment is a 12-bed luxury addiction treatment facility. They work with their clients from the very first step of considering sobriety to providing empowering tools on how to stay sober for good.
A spokesperson for the treatment center said, "Our mission is to give hope and change the lives of those suffering from a substance use disorder. We meet each of our clients where they are in the stages of change and provide them with the tools they need to reach long-term recovery."
If you or someone you care about is in the grips of this horrible addiction, there is hope.
Visit https://circleofhopetreatment.com/addiction-treatment/residential-rehab if you would like to learn more about Circle of Hope Treatment and their residential care.
Sponsor Ads
Report this Page
Created on Jan 18th 2022 15:01. Viewed 67 times.
Comments
No comment, be the first to comment.