FDA-Registered Essential Tremor Stabilizing Glove: Best Natural Treatment Option
by PRC Agency
PR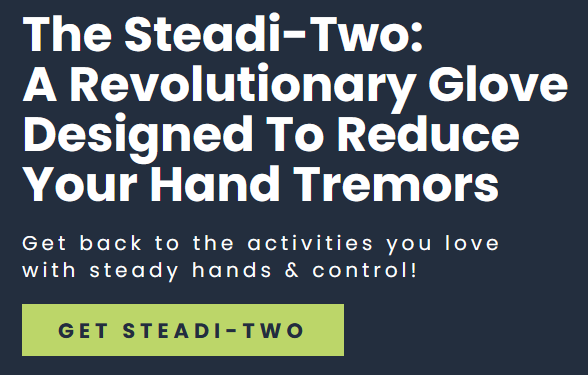 Steadiwear Inc. knows that we don't often think about our hands until we lose the use of them. If Essential Tremor has rendered you unable to eat, drink, play sports or do any number of daily activities, you need to try the Steadi-Two stabilizing glove.
The FDA-registered Class I medical device has been fully licensed in North America and, in peer-reviewed clinical trials, it has been proven to aid Essential Tremor patients like yourself to improve in your performance of 15 daily tasks by as much as 80%. Steadiwear is proud to announce that if you live in the US or Canada, you can now purchase the device.
Go to https://steadiwear.com/?utm_source=pcapital to find out more.
The release of the Steadi-Two coincides with the latest research on Essential Tremor published by the NIH National Library of Medicine. According to their team of researchers, doctors and neuropsychiatrists, Essential Tremor (ET) is now one of the most common movement disorders worldwide, with over 4% of adults aged over 40 suffering from the condition.
However, as their research expanded, only one rare medication is currently approved by the FDA for its treatment. Moreover, its medical status is still relegated to 'benign', despite the obvious impacts it has on essential everyday activities like writing, pouring, and eating.
With this in mind, Steadiwear Inc. knows how many sufferers there are in North America like yourself who feel like you have exhausted your medical options and who have now been left to suffer in silence. That's why they have worked tirelessly to develop the Steadi-Two, a natural, non-invasive and medication-free device that gives you your hands back.
The glove works to stabilize your wrists and hands and to provide you with immediate tremor relief. Predicated on simple scientific principles, the glove features a rotating calibrator which can be adjusted to combat the level of your tremors. It also has an in-built vibration absorber which is modeled on longstanding earthquake technology. The Steadi-Two is also battery-free, meaning you can use it for as long as you need.
Steadiwear Inc. is staffed by a passionate family-run team of expert structural engineers and business professionals with experience in advanced vibration and hand tremor mechanics. Their team members have seen how hand tremors can limit daily activities through first hand experience with their loved ones.
The firm's cofounder and CEO, Mark Elias, said of the device, "We believe the Steadi-Two 'smart' glove is a game-changing product and that it's going to have an even bigger impact than the first version, which changed many lives."
With the Steadi-Two you can get back to doing the activities and hobbies that you love!
Visit https://steadiwear.com/?utm_source=pcapital to see how Steadiwear's groundbreaking Essential Tremor treatment technology can turn your life around.
Sponsor Ads
Report this Page
Created on Sep 14th 2022 03:25. Viewed 90 times.
Comments
No comment, be the first to comment.