Discover The Natural Anti-Acne Properties Of Aloe Vera Juice At This Article
by PRC Agency
PR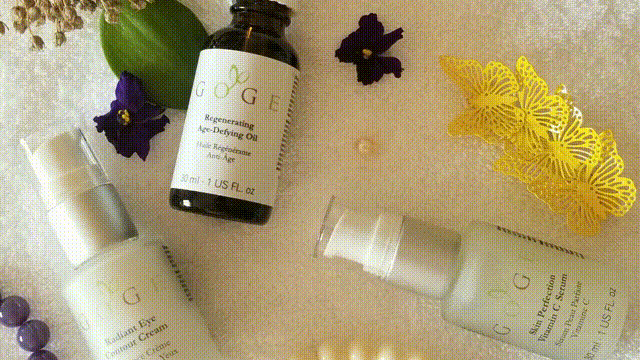 If you've ever browsed skincare products in a store or online, you've likely spotted one ingredient that appears again and again. Aloe vera is revered as a miracle ingredient, no matter your skin type or complaint - so what makes it so special exactly? Find out in the latest article from GOGE Lifestyle!
Published to help customers to understand the importance of using skincare with the right ingredients, the recent post breaks down the nutritional elements present in aloe vera and their uses.
Go to https://www.gogelifestyle.com for more information.
GOGE Lifestyle's latest article refers to aloe vera as the 'plant of immortality', discussing its uses in anti-aging skincare, as well as its uses for those with sensitive or acne-prone skin
The author begins by discussing the healing benefits of the aloe vera plant, which you probably already know as an effective treatment for conditions such as sunburn. Including both hydrating and protective properties, the juice of the plant can be used not only to heal but to stimulate the production of collagen in your skin, reducing the chance of scarring.
Elsewhere, the article expands upon the hydrating benefits of aloe vera by discussing the plant's ability to form a film on your skin that captures water molecules and helps it to stay moisturized. This property, in combination with the rich antioxidant and mineral content of aloe vera, makes it an excellent ingredient for reducing the premature signs of aging, continues the article, by defending your skin from free radical damage and improving elastin and collagen production.
GOGE Lifestyle later explains that aloe vera plants' famous soothing agents and antiseptic benefits can make the ingredient effective at controlling acne and preventing acne scarring. This is due to its unique combination of salicylic acid, cinnamic acid, urea nitrogen, phenol and sulfide agents, each of which works together toward limiting the spread and growth of bacteria on your skin. Furthermore, the soothing elements of the plant also include anti-inflammatory agents that have a number of benefits, but can calm the appearance of acne.
GOGE Lifestyle was developed by aestheticians to fill the gap in the market for natural and organic skincare aimed at those with sensitive skin. Its products can help individuals with chronic eczema, rosacea, dry and aging skin and even those with severe acne.
It's the organic skincare brand you can rely on for powerful, natural ingredients and products that truly work.
Ready to learn more? Visit https://www.gogelifestyle.com to read the full article!
Sponsor Ads
Report this Page
Created on Feb 28th 2022 15:01. Viewed 68 times.
Comments
No comment, be the first to comment.