Dan Hollings of The Plan Gives Away Free Course On Cryptocurrency Investing
by PRC Agency
PR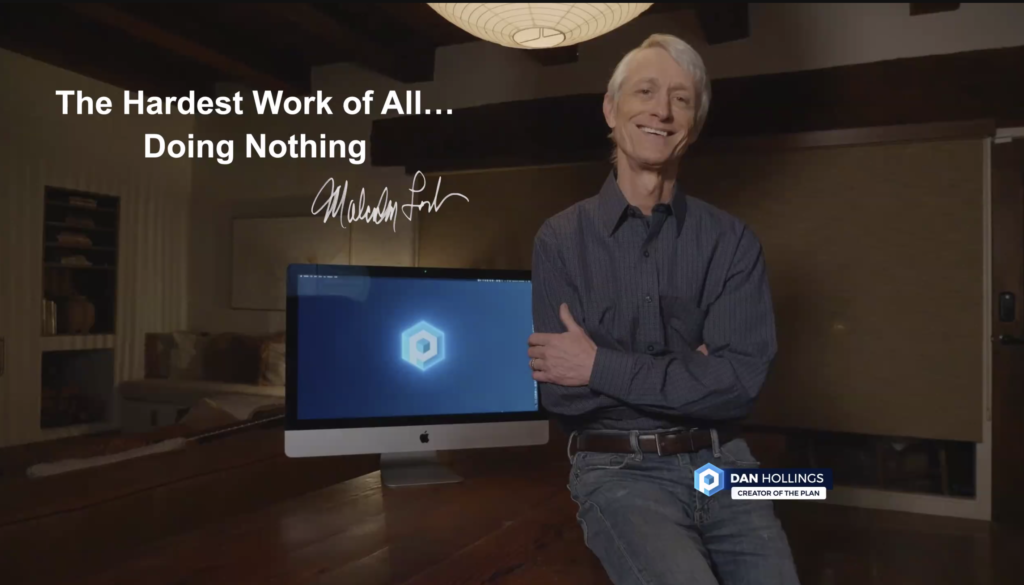 Cryptocurrency investing is one of the hottest topics scrolling the news today in just about any country in the world. Heather Farrell, CEO of Legit eBiz says "People either want to know how to invest in crypto, or wish it would just go away... and it will not be the latter."
Farrell went on to say that "There are many crypto-curious beginners out there who are too nervous to invest on their own and don't know who to trust or where to begin."
According to many notable experts, cryptocurrency investing may be the opportunity of a lifetime (possibly even several lifetimes). People who choose to ignore crypto will not only miss out, they will come to regret it in the coming years as Bitcoin continues to mimic the prediction model and soars.
For those who consider themselves a nervous newbie, this may in fact be of great interest. Dan Hollings is affectionately known as the man who cracked the crypto code. He has plenty of impressive credentials outside of this space, however, in the crypto community, he has earned mass respect on the back of a 3+ year intensive that involved extensive trial and error, the likes of which very few people on the planet have ever conducted.
He came out the other side after testing over 10,000 bot-automations (which had a $5 million dollar price tag) with what has become 'priceless' knowledge and a serious edge.
What Dan Hollings discovered is the sweet spot settings for a crypto investment strategy called crypto bot trading. While it is indeed exceptional that he cracked the crypto code, what is even more noteworthy is the crypto trading program he created called The Plan, which is what makes it possible for ordinary people to change and improve their financial future using crypto to invest.
Farrell goes on to explain "When Dan Hollings created The Plan he also created a solution for the financial hardship that average working-class people endure, who until now, have been unable to qualify to invest in top-tier opportunities." When asked why that is Ms. Farrell replied, "This is due to government regulations and institutional policies that quietly reserve the best investments for only the wealthy."
To the good fortune of people everywhere who are not considered wealthy, the cryptocurrency market is decentralized and this means it is also unregulated, which is a double-edged sword. On the one hand, the absence of regulations means that absolutely anyone can partake, however it also means that there are no rules in place to protect the unsuspecting from being sweet-talked out of their hard-earned money. This is why the words cryptocurrency and scam are so often found together even though in reality, it has nothing to do with cryptocurrency as an asset class or its caliber.
Enter Dan Hollings who may as well be riding in on a white stallion to save all the villagers from the overlords! Kidding aside, he has successfully leveled the investing field and made it possible for those of modest means to step into the arena and stand shoulder to shoulder with the very well-heeled to invest freely. This is not an option that exists in the centralized system due to governance, monopolies, and good old boy's clubs.
To think that this pivotal change occurred on the back of a simple training program would be only partially true. This opportunity exists only in part because of The Plan, albeit a large part, however, there are two other vital cornerstones that really give this opportunity its edge. The first is the actual existence of the cryptocurrency market itself, and the second is the infallible digital ledger book known as the Blockchain where all crypto transactions are permanently logged.
This opportunity would not exist if one of these three critical elements were not in place, and now in this surprise announcement, Mr. Hollings sweetened the pot even further. Effective immediately all new and existing members of The Plan will receive "Phase-4 Grid Bot Mastery" for free which is a minimum of a $2,500 value/gift.
This brand new training is a much-awaited continuation of the first phase which is Grid Bot Gold. Both focus on crypto bot trading which is the most popular and lowest risk way to earn passive income off the volatility of the crypto market. As expected the secondary training is considered advanced and is now completely free to those who first complete phase 1.
Further information about The Plan and all phases can be found at https://theplanbydanhollings.com
The ability to learn cryptocurrency for beg
Sponsor Ads
Report this Page
Created on May 4th 2022 01:33. Viewed 141 times.
Comments
No comment, be the first to comment.