Customize An ON3 Single Turbo System For GMC Sierra & Chevy Silverado 1999-2018
by PRC Agency
PR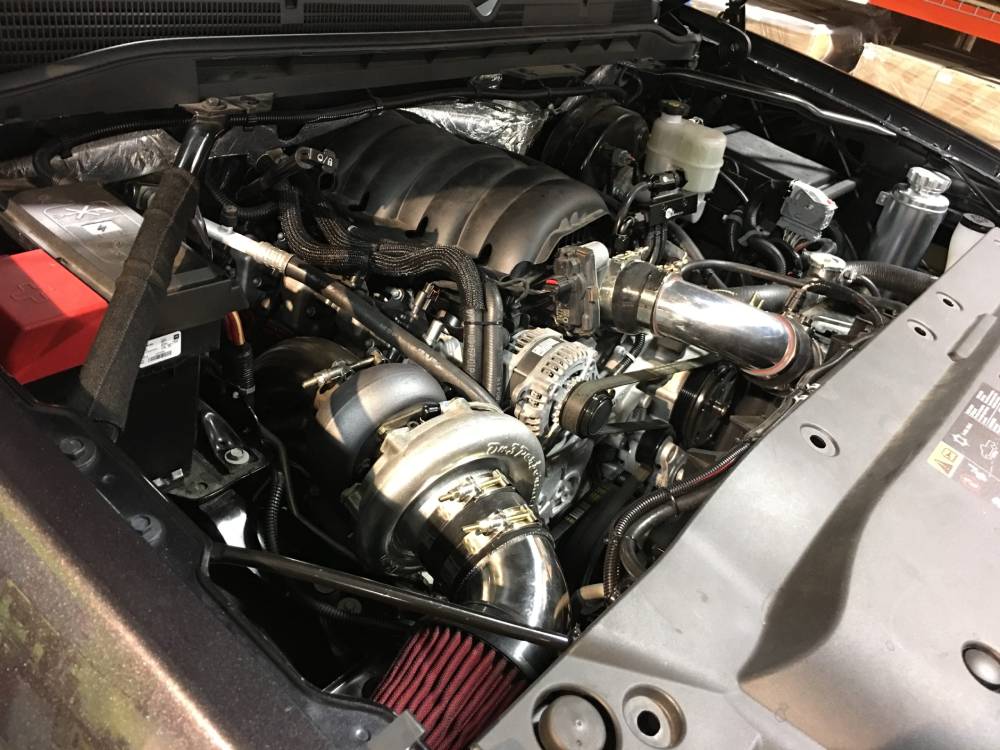 Looking for more acceleration and better performance for your car, truck, or daily driver? Check out the best forced induction systems in the business at TurboKits.com!
The Harwinton, CT-based company has just announced updates to its inventory of Sierra and Chevy turbo kits. Go on, put your foot to the floor.
TurboKits.com has expanded its comprehensive range of engine augmentation solutions for motoring enthusiasts. The company is renowned for its pioneering work in the design, development, and marketing of forced induction systems.
Go faster, go further, and have a lot more fun with TurboKits.com. More details at https://www.turbokits.com/on3-single-turbo-system.html
TurboKits.com's collection of performance parts offers you compatibility with an array of industry-leading brands. You can customize your order via the company's streamlined website, choosing from an extensive list of add-ons for products such as the ON3 Single Turbo System.
The ON3 system is suitable for GMC Sierra and Chevy Silverado made between 2014 and 2018. This bolt-on system has the potential to increase your truck's horsepower by -250rwhp+, making it ideal if you're looking to gain some extra traction, torque, and power to pull a trailer or camper. This ON3 model comes with the latest Gen. 2 Cast Stainless header as standard.
The company has also released details of its GMC Sierra Turbo Kit series. This includes the 1999-2013 Sierra Huron/Silverado T4 Single Turbo Kit which features an updated flex-free crossover pipe and a two-piece design with a double-slip connection. This allows for easy installation and manifold alignment as well as providing ample flexibility for both expansion and contraction. Extra thick stainless steel walls also add durability, withstanding both the heat and weight of your turbocharger without risk of cracking.
Other features of this Sierra Turbo Kit include a wastegate port that lines up with the front of the manifold. This enables the collection of gasses from your entire system while a large 44mm flange controls boost to prevent creep issues.
About TurboKits.com
The company has been providing high-end turbo system solutions to the market since 2001, garnering a reputation for industry-leading expertise and fast, responsive customer service. TurboKits.com supplies systems and related parts to the automotive, industrial, and recreational markets. Learn more at https://www.turbokits.com/on3-single-turbo-system-30345.html
A spokesperson says, "Whether you are gunning to shatter a Bonneville Salt Flat record or attain better fuel mileage in your daily driver, TurboKits.com can map out a solution to best suit your needs."
For more info, and to browse the full TurboKits.com range, check out https://www.turbokits.com/on3-single-turbo-system-30622.html
If you want to burn some rubber, there really is no other - find a part that fits with the awesome TurboKits.
Sponsor Ads
Report this Page
Created on Oct 18th 2022 02:28. Viewed 70 times.
Comments
No comment, be the first to comment.