China Mobile Phone Metal Small Parts CNC Processing Enterprise Top 10
by xiaolong luo
cnc machining shop
China Mobile Phone Metal Small Parts CNC Processing Enterprise
The industrial order outbreak of the metal back cover of mobile phones has led to an era of machining. However, due to the arrival of 5G, the winter of metal back cover processing has come. However, orders have dropped sharply! 2019 will be the most difficult year for the mobile phone CNC machining services!
In this large environment, the processing of small metal parts of mobile phones has become a field of concern for many enterprises, and has become a great opportunity for transformation. How much do you know about small metal processing enterprises? Today we look at the top 10 list.
Note: The enterprises participating in this voting are based on the small supply chain of mobile phone manufacturers such as Apple, Huawei and Xiaomi,that a list obtained after investigation.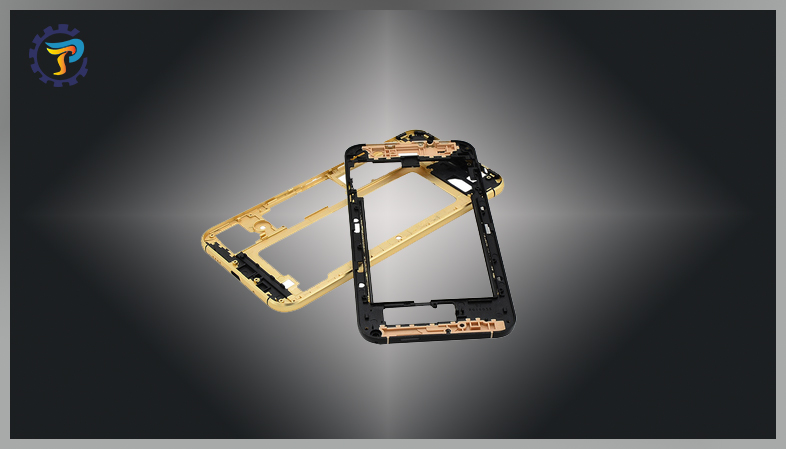 TOP10 CNC processing factory specializing in making small parts for mobile phones
1.Leading victory


Leading Group is one of the world's largest electronic die-cutting and metal manufacturers, providing the world's top 500 companies and their OEMs with the most professional die-cut products. It is Apple's designated precision hardware accessories supplier. At present, there are more than 170 precision hardware accessories in the iPhone.

Main business: electronic material processing, precision metal manufacturing and surface treatment, mold design and manufacturing.
Major customers: Apple (85%), VIVO, Wing Tai, Hua Qin, etc.
Number of CNCs: 5000


2. Leading

Leading Electronics provides precision parts and components for mobile digital communication products. It is a professional high quality CNC metal processing enterprise. Collar positron is a business unit under the leader.
Main business: hardware and appearance parts of communication and digital products, processing zinc alloy, aluminum alloy and stainless steel casing; for example, metal phone case, tablet back case, mobile phone buttons, hardware parts, etc.
Customers: OPPO and VIVO, etc.
Number of CNCs: 1000+


3. Weibo

Weibo Precision Technology was established in 2005 and currently has a team of more than 4,000 people.
Main: Consumer electronics metal precision structural parts CNC processing, including mobile phones, cameras, electrical appliances, communications equipment and other shells and parts; development of new materials; powder metallurgy, liquid metal, die casting and other new processes.
Major customers: such as Huawei, VIVO, OPPO, Xiaomi, Lenovo and other well-known terminal companies.
Number of CNCs: >2100


4. to fine electronics


Founded in 2000, Huizhou Zhijing Precision Technology Co., Ltd. has hardware, injection molding, spraying, mold, and four business divisions. It has about 3,000 employees.
Main: CNC, metal stamping, and other precision parts processing, there are mobile phone casing, mobile phone card, button (volume button, power button, etc.), border, decorative parts, battery cover, etc.
Number of CNCs: >700
Major customers: Huawei, Xiaomi, Weiwo, Samsung, Sony, etc.


5. Yu Xinghong


Yuxing Hong/Yuxing Zhongding Precision Technology Co., Ltd. was established in 2000, and has formed a set of unique metal button processing technology. It has a large number of advanced machine equipment at home and abroad. There are five companies located in Shenzhen. Shajing, Dongguan Humen, Jiangsu Suzhou, Beijing and Zhengzhou, Henan. The main customers in the field of mobile phone metal parts are oppo, vivo and so on.
Main: mobile phone buttons, card trays, cameras, etc.
Major customers: oppo, vivo, Foxconn, Meizu, Huawei, Lenovo, Samsung, Sony, etc.


6. Mia

Mia is a wholly-owned subsidiary of Lianfeng. In 2007, it established Mia Precision Metal Technology (Dongguan) Co., Ltd. in Dongguan. This CNC data does not represent group data, and Lianfeng has more CNCs.
Main: precision hardware processing, etc.
Major customers: Europe and the United States famous technology group companies
Number of CNCs: >11000


7. Mastery

Tongda Group is a one-stop service provider for consumer electronics products. It has established manufacturing centers and service networks in more than 30 countries and regions around the world. Among them, Shishi, Xiamen, Shanghai and Shenzhen are the main production bases in Shanghai and Taiwan. Open a research and development center.
Main: mobile phone, laptop and electrical appliances shell and related products, including metal structural parts, precision molds.
Major customers: Apple, Huawei, OPPO, LG, Lenovo, ZTE, Xiaomi, Haier, Gree, Dell, Asus, etc.
Number of CNCs: 12000

8. Fuchengda (Fengda Technology)


Founded in 2009, Fuchengda now has more than 200 sets of precision punching and forging equipment, more than 1,000 CNC machining centers, more than 100 CNC lathes, more than 100 laser welding machines, more than 50 imported mold processing equipment and a large number of precision Measuring equipment. Oupengda and Fuchengda are both a group: Fenda Technology, the former focuses on large pieces in China, and the latter is a small piece of apple.
Main: Global 3C (computer, communication, consumer electronics), automotive and health industry precision parts processing
Major customers: Apple, Huawei, Intel, HTC, Flextronics, Jabil, Foxconn, etc.
Number of CNCs: >1000


9. Corson Technology


Kesen Technology is a high-tech enterprise specializing in precision metal processing services. It has leading edge and rich experience in product development, mold development, process design, product manufacturing, quality control and so on.
Main: metal product structural parts, etc.
Major customers: Apple, Jabil Group, Foxconn, Sony, Lenovo, LeTV, etc.
Number of CNC: 5000-6000

10. Minghe (PTJ)


Minghe Group was established in August 2010 and has become one of the professional service providers with the most research and development strength and scale production capacity of precision aluminum alloy structural parts in China. The products range from computer, communication and other consumer electronic products. It has PTJ Dongguan subsidiary (focusing on CNC processing services) and Hunan Minghe factory.
Main: CNC processing aluminum parts
Major customers: Huawei, Xiaomi supply chain, etc.
Number of CNCs: 1200
Official website: https://www.cncmachiningptj.com/
Expectations for China's CNC processing prospects
With so many powerful CNC processing plants, customers can choose suppliers for each plant's strength and direction. Although the market in 2019 is not good, even the Sino-US trade war, the scale, quality and price of China's CNC processing plants are second to none.


Sponsor Ads
Report this Page
Created on Jun 21st 2019 00:57. Viewed 357 times.
Comments
No comment, be the first to comment.