Buy USDT In Ireland With Low Fees | B2B Crypto Platform With Staking & Interest
by PRC Agency
PR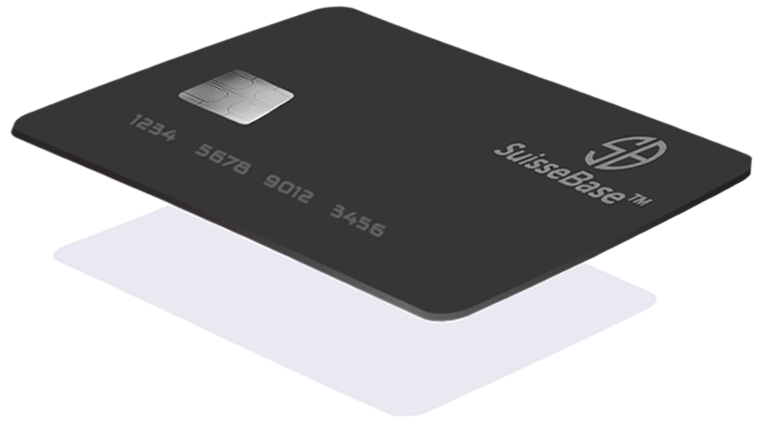 When I landed my first job my dad gave me some very good advice; he said "work until your bank account looks like a phone number."
So I did.
Account balance: $9.11.
Jokes aside, if you do have a bank account that looks like a phone number and you've finally decided to hop aboard the crypto hype train, at least do it right - with the best digital asset exchange!
SuisseBase, an independent digital asset exchange founded and operated in Switzerland, offers a low-fee crypto buying solution for businesses and individuals in Ireland.
Licensed and regularly audited, the platform enables you to buy USDT using your IBAN or bank account. Other digital assets available on the exchange include Bitcoin, Ethereum, and USDC.
No matter what the naysayers say, crypto is a good option if you're looking to diversify your portfolio.
"Be it for personal or corporate investment, cryptocurrency as an asset class has the potential to help you achieve your goals," explained a company representative. "We combine time-tested investment philosophies, with cutting-edge technology - resulting in an experience that is transparent and instinctual," they added.
You can use SuisseBase for both personal and business trading. The platform supports high-value transactions, as well as sub-second settlement through its network of liquidity providers.
You'll have access to over 40 assets for buying, selling, and trading. And the best part is: through extensive internal and external evaluations, the company ensures only the most promising Web3 projects are listed on the platform. So, no shady coins with zero hopes of success.
With a focus on innovation and security, SuisseBase employs government-grade security protocols, stores cryptographic key materials offline, and runs ongoing security testing. Additionally, it has established connections with leading financial institutions and banks to provide global coverage.
Developed as an all-in-one solution for all fiat-to-crypto transactions, the company accepts deposits in EUR, USD, and CHF, with withdrawals available within 24 hours. You also get 24/7 support and a dedicated client relationship manager who can advise you on your personal and business crypto portfolios.
Constantly evolving to meet client demands, SuisseBase has three new features currently in development. Mobile application, earn products, and staking are coming soon - along with a corporate crypto expense card.
About SuisseBase
Founded by cybersecurity expert Beniamino Baruh, the company follows the Swiss principles of discretion and professionalism. Developed and led by a team of computer science, international finance, and law experts, SuisseBase operates under the supervision of FINMA and has passed numerous anti-money laundering audits.
With SuisseBase, you get the kind of security and excellence you can only get from Swiss banks. And who doesn't want that?
Set up an account today or book an expert consultation. Go to https://suissebase.ch to see for yourself why these guys are the industry standard!
Disclaimer: The information provided on this page does not constitute investment advice, financial advice, trading advice, or any other sort of advice and it should not be treated as such. This content is the opinion of a third party and this site does not recommend that any specific cryptocurrency should be bought, sold, or held, or that any crypto investment should be made. The Crypto market is high risk, with high-risk and unproven projects. Readers should do their own research and consult a professional financial advisor before making any investment decisions.
Sponsor Ads
Report this Page
Created on Oct 7th 2022 10:59. Viewed 65 times.
Comments
No comment, be the first to comment.