Build A Successful YouTube Channel & Start Earning Money With This Webinar
by PRC Agency
PR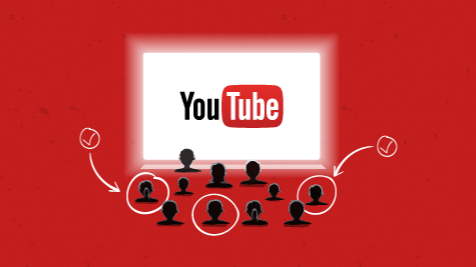 If you've been wondering how to create a YouTube channel to promote your business, you may think it will take ages to gain traffic and get it monetized. Luckily, there are ways to fast-track the process, and Thrive Online Solutions' webinar is here to teach you.
In their virtual event, Thrive Online Solutions will share with you insights about the Mass Easy Traffic Academy (META), which is a step-by-step program for building a YouTube channel from scratch and organically gaining traffic and subscribers.
Visit https://thriveonlinesolutions.com for more information.
This training is perfect even if you are a complete beginner to the world of content creation and marketing as it covers both the resources you need to get started, as well as how to optimize your channel to reach the YouTube Partner Program requirements.
As an online platform for education and entertainment, YouTube has an incredible potential reach for prospective clients of entrepreneurs and marketing specialists looking to promote content. However, those looking to develop their own YouTube channel often struggle to build a strategy, create content that attracts viewers, and track their progress. To address novice business owners' challenges, Thrive Online Solutions developed its online training webinar.
As part of the educational webinar, you will learn how the META program was created by YouTube specialist Sebastian Beja to help entrepreneurs like you build successful channels. The training utilizes the ROCK training system, which focuses on areas such as Research, Optimization, and Content creation.
Throughout the webinar, you will discover the importance of various aspects of YouTube channel creation, such as choosing the right niche, using relevant keywords and tags, and crafting content that meets the needs of your target audience. The training also provides you with details on the relevant tools and software available and guides you about the platforms for finding freelancers to assist with content creation.
Thrive Online Solutions' webinar explains that by following the META training program, you are better equipped to get your channel to reach the criteria needed to access the YouTube Partner Program. By gaining access to this program, you will monetize your channel and gain access to additional tools for further expansion.
A spokesperson for Thrive Online Solutions said, "This is a proven method, which allows you to make create a YouTube channel regardless of your technical skills level, age, background or location."
For more information, you can visit https://www.youtube.com/watch?v=uu5JOFL6iwg where you can watch a video on the training's content.
Sponsor Ads
Report this Page
Created on Nov 11th 2022 01:23. Viewed 108 times.
Comments
No comment, be the first to comment.