Best stocks under 10 cents to buy now
by Scarlett S.
Stock Market Analyst
Did you know, Canadian markets host several stocks under 10 cents? Market experts often call out penny stocks for their risky nature. However, investors are often on the lookout to reap solid returns from minimal investments.


Stocks trading under C$ 5 with small market caps are identified as penny stocks. In Canada, these stocks are primarily found on the Canadian Securities Exchange (CSE), TSX Venture Exchange (TSXV), and also on the Toronto Stock Exchange (TSX).
In this article, however, we will not explore the typical penny stocks. Instead, we will explore stocks that under a dime. Often, investors distribute their funds across various investment instruments purchasing shares, bonds, debentures, and exchange-traded funds (ETFs) to build a diversified portfolio. It minimizes the risk and also allows them to expand into sectors. But the basics of the equity market also tell us that there no such thing as a risk-free investment.
On that note, we are discussing stocks under 10 cents. Before we get to the list of shortlisted stocks, here are a few essential details to know about these stocks:
Where can you find stocks under 10 cents?
Stocks valued under 10 cents generally have a meager market cap and fall under the category of micro or nano-cap stocks, which means that their market cap is under C$ 50 million. Generally, one can find these stocks in the over-the-counter (OTC) or pink sheets market. But in this article, we explore a few stocks listed on the TSXV and the CSE.
So, if you are willing to delve into the Canadian equity markets but don't want to park large sums of funds, cheap stocks are an enticing way to start the journey.
What are the advantages of these stocks?
Stocks available in the OTC markets are often considered dubious because the companies are not required to disclose official documents. Due to this, investors never get to evaluate accurate information about the company.
However, the biggest advantage of stocks listed on major Canadian stock exchanges is the access to company information via the System for Electronic Document Analysis and Retrieval (SEDAR).
Most companies listed on exchanges like the CSE and the TSXV want to enter the bigger leagues and get listed on the TSX or an American stock exchange like NYSE or the Nasdaq stock market. Therefore, there's always a chance that these stocks may grow in future, and today's bet may likely convert into a jackpot.
With the risk comes a chance of converting small investments into huge profits. High returns can be difficult with a high-priced stock and require significant capital investments.
Low-cost stocks can return big within a short span, and investors might cash on it.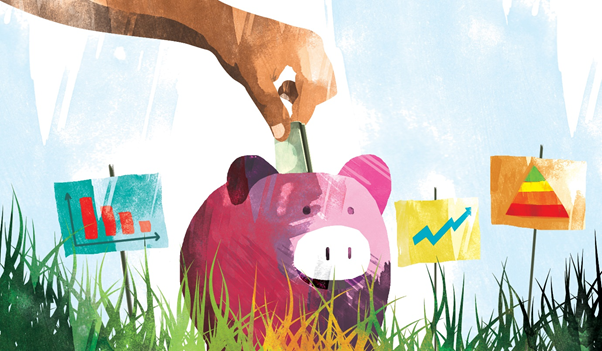 Copyright © 2021 Kalkine Media
What are the disadvantages?
Stocks of companies trading under 10 cents might be financially weaker, and their balance sheet can be pretty disappointing. So, there is a high chance of the company's inability to sustain itself in the long run and going bankrupt.
Also, brokers may have different opinions of these stocks, and it may get difficult for an investor to buy or sell these stocks later.
If trading with assistance from a broker, there are chances that the broker will charge a higher commission for stocks under 10 cents and a lower commission on traditional stocks.
Five stocks to explore under 10 cents
Southern Energy Corp. (TSXV:SOU)
Stocks of this oil and gas exploration company returned 200 per cent year-to-date (YTD) and surged 100 per cent in the last three months. Oil prices are expected to rise this year, and the value of this stock may ride on this projection.
In May, Southern Energy announced its first-quarter results in which adjusted fund flow from operations totalled C$ 1.3 million, increasing 90 per cent year-over-year (YoY).
The shares were priced at C$ 0.09 upon market close on Monday, June 14.
Pulse Oil Corp. (TSXV:PUL)
The share prices of Pulse Oil soared by 15.4 per cent during the trading session on June 14, after it announced that it had completed its "Bigoray production and water injection facility" and has reactivated an additional oil well to meet the rising oil demand this year.
Pulse Oil stocks catapulted by 275 per cent last month and swelled by 114 per cent in one year.
It scored a 52-week high of C$ 0.08 on June 11, and its closing price was C$ 0.075 per unit on Monday, June 14.
Aranjin Resources Ltd. (TSXV:ARJN)
The Canada-based basic metals company is primarily involved in the mining and exploration of copper. In May this year, Aranjin acquired The Sharja Project in Mongolia and will extract copper from 9,000 hectares of land.
In 2021, Copper prices rose to an all-time high in 10 years, and the prices might climb further this year. Aranjin share prices have skyrocketed by 200 per cent in 12 months and climbed 100 per cent this year. The scrip closed at C$ 0.06 on June 14.
In Q1 2021, the cash in hand was C$ 427,266 compared to C$ 3,867 in Q1 2020.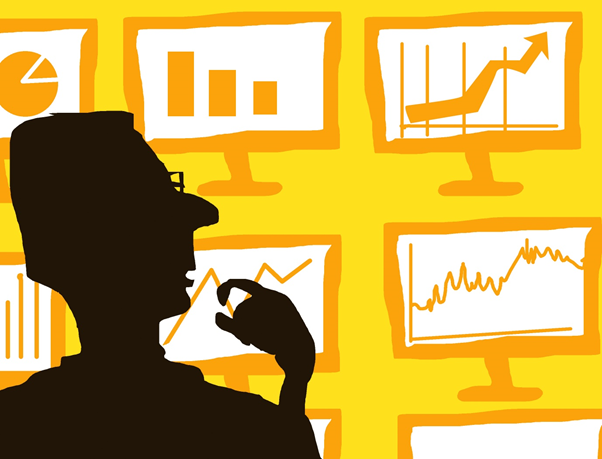 Copyright © 2021 Kalkine Media
Sugarbud Craft Growers Corp. (TSXV:SUGR)
Alberta-based Sugarbud is involved in the cultivation and production of craft cannabis products. In the first quarter of 2021, Sugarbud recorded net revenue of C$ 518,016, reflecting an increase of 50 per cent quarter-over-quarter (QoQ).
The cannabis producer also posted an improved EBITDA as it increased by 158 per cent QoQ and by C$ 1.76 million from Q1 2020. SUGR stock grew by 11 per cent in the past week and about 43 per cent in the last six months. The shares were priced at C$ 0.05 apiece at market close on June 14.
GreenSpace Brands Inc. (TSXV:JTR)
Demand for natural food items has increase over the past few years and GreenSpace might capitalize on this trend as it is a producer of organic and natural food products.
JTR share prices returned about 17 per cent to its shareholders in the past one month and it was priced at C$ 0.07 on June 14.
In Q3 2021, GreenSpace's gross revenues were C$ 6.9 million and gross profit was C$ 450,000.
Sponsor Ads
Report this Page
Created on Jun 16th 2021 06:29. Viewed 92 times.
Comments
No comment, be the first to comment.