Best Seamless Nipple Concealers For Full Coverage & Comfort Without A Bra
by PRC Agency
PR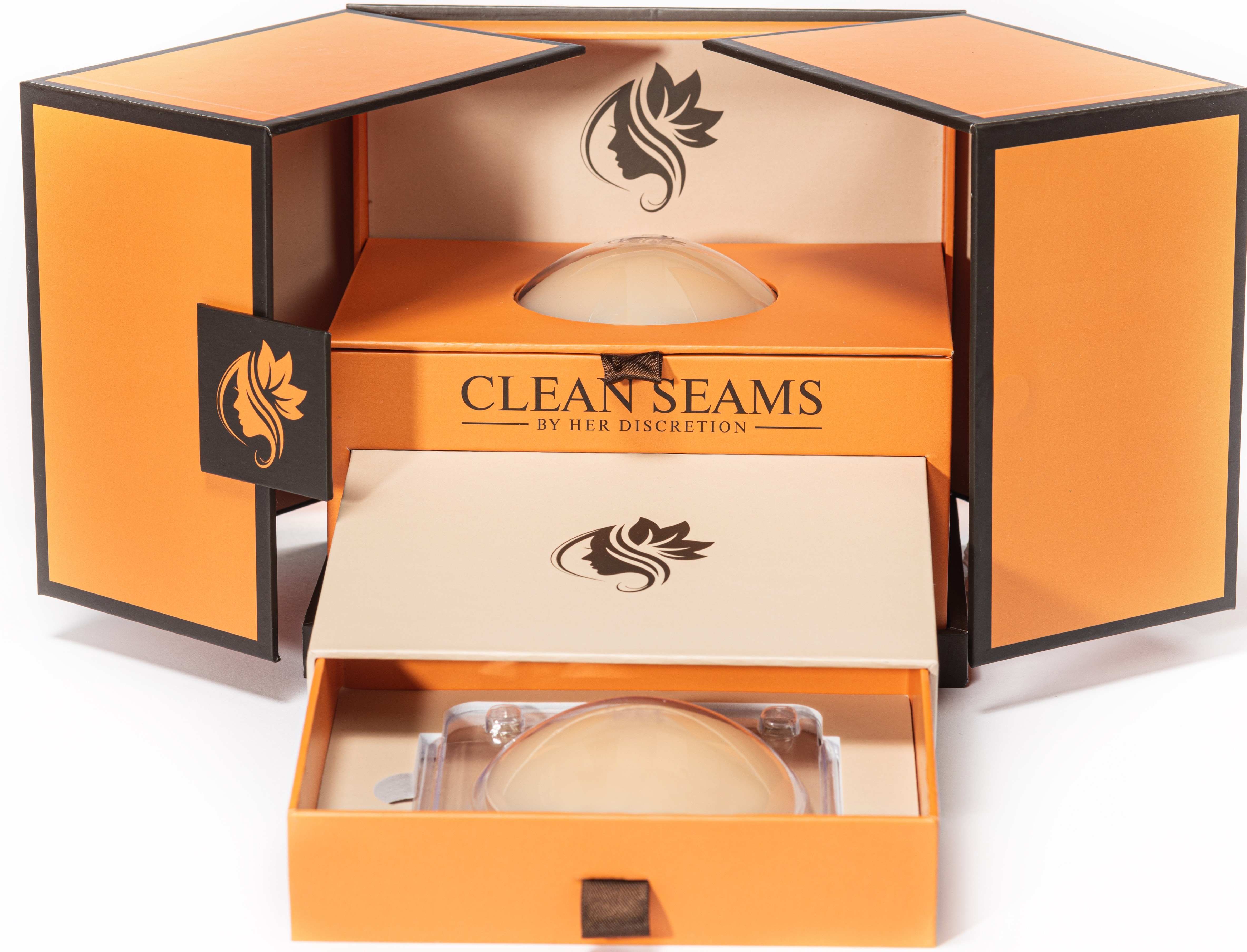 I don't know about you, but when I'm going out on the town in a beautiful dress, the last thing I want to worry about is whether people are looking at me, or at my nipples.
I'm not sure why, but elegant dresses seem to hate bras, by which I mean, they are never designed to make it easy to wear one!
Luckily, CleanSeams by Her Discretion has made the most durable, long-lasting self-adhesive nipple covers, and, wait for it.... they're SUPER comfortable.
Want to learn more? Just go to https://cleanseams.com/
✦ Braless Blues ✦
Many dresses and shirts made from ultra-thin fabrics or that feature a backless or low-back design, a deep-V, or a plunging neckline, make it impossible to comfortably and discreetly wear a bra. I mean, I guess you could wear one, but everyone would know EXACTLY what it looks like.
Nipple covers really are the best option for these types of outfits, however, many nipple covers do not have strong enough adhesive to stay on for long periods or in hot, humid weather. And, maybe it's just me, but something about socializing makes me sweat, but CleanSeams nipple covers stay right with me through all the perspiration!
✦ Why CleanSeams ✦
CleanSeams nipple covers conform to your unique breast shape so that, with their seamless design, they remain virtually invisible beneath clothing made from even the most delicate materials.
These nipple covers are also suitable for sensitive and allergy-prone skin. They are made from medical-grade BPA-free silicone that is ultra-thin, flexible, soft, and lightweight. CleanSeams nipple covers use hypoallergenic adhesive which retains its stickiness through multiple wears without irritating the skin.
The nipple covers from CleanSeams by Her Discretion are made from a durable, flexible material that doesn't degrade with wear and tear, so they can be worn multiple times. These nipple covers are self-adhesive and can be washed after use with soap and water. After air-drying, CleanSeam nipple covers regain their adhesive capability.
An order of CleanSeams nipple covers comes with two pairs of pasties, as well as a travel box for safe, easy transport to events. These nipple covers are one size fits all, with a diameter of 8cm and a circumference of 25cm. With CleanSeams nipple covers women of all shapes and sizes can enjoy comfort and coverage without the bulkiness of a bra.
✦ About CleanSeams by Her Discretion ✦
CleanSeams by Her Discretion is dedicated to one mission: producing specialized, high-quality nipple covers for women. The company offers easy ordering and multiple shipping options through Amazon.
Want to learn more and place your order with CleanSeams by Her Discretion? Get started at https://www.amazon.com/dp/B0B2W5TG6N?ref=myi_title_dp
CleanSeams by Her Discretion 75 Jeffcoat Drive, Toronto, ON M9W 3B9, Canada Website https://cleanseams.com/
Sponsor Ads
Report this Page
Created on Mar 29th 2023 08:26. Viewed 47 times.
Comments
No comment, be the first to comment.