Best Scottsdale, AZ Vehicle Inspection & Maintenance: Book An Appointment Online
by PRC Agency
PR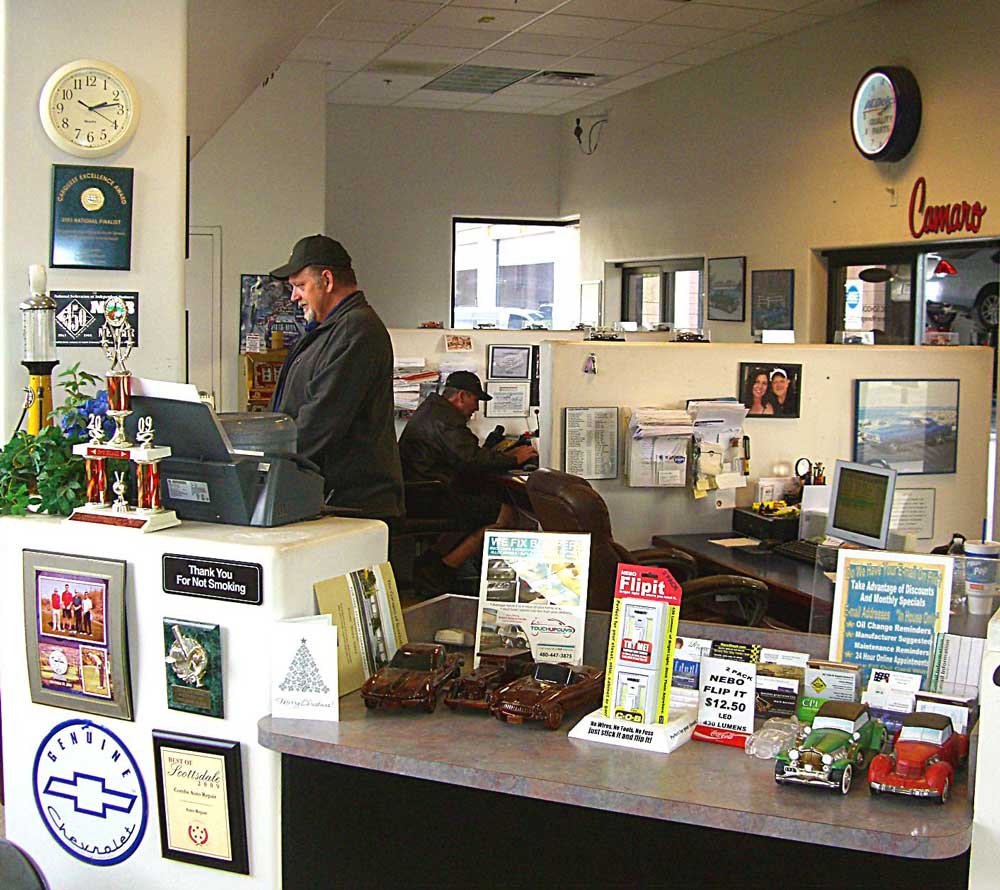 Your car is like your baby, so why aren't you treating it that way? Not getting the needed maintenance can cause your car to run into trouble sooner than it should! Combs Auto can prevent that from happening!
The shop has updated its services to help vehicle owners keep their cars in proper shape, ensuring each vehicle component is in optimal condition through faulty or malfunctioning parts replacement.
Go to https://combsauto.com/maintenance-service for more information.
As part of its expanded offering, Combs Auto also offers you tire rotation and balance support to extend the life of your car tires and improve traction and handling.
The mechanics recommend rotating your tires every 5,000 miles and balancing them every 15,000 miles to ensure maximum road force while preventing suspension issues and early wear. You can tell if your tires need to be rotated if you notice feathering on the edges or cupping on the tire tread.
Extensive research has demonstrated that not rotating tires regularly can cause tire treads to wear down unevenly, which can lead to a dangerous, unbalanced driving surface. Failing to periodically change the position of each of your tires could also result in hydroplaning, reduced traction in snow and ice, and an increased chance of puncturing.
Combs Auto also encourages you to bring in your vehicle for an A/C filter replacement. You must change your filter every 15,000 miles or every 12 months to keep the air inside your vehicle free from pollen and other allergens.
The mechanics can also replace your windshield wipers, perform an oil change, inspect your air conditioning system, check your car's hoses and examine the exhaust assembly for potential leaks. If interested, you can book an appointment to get your car serviced by visiting the shop's website.
Combs Auto has been in business since 1969. Its owner, Mark Combs, has over 48 years of industry experience. The shop's team is dedicated to providing high-quality solutions while offering competitive rates to make their services accessible to as many drivers as possible.
A satisfied client said: "I've been coming to Combs Auto for over a decade. What brings me back is their integrity, friendliness, honesty, and service that goes beyond expectations. They make me feel like family. Eric and Leo are there when you need them. These guys are the best."
Combs Auto are the Scottsdale, AZ, auto maintenance experts you can trust - call them today at 480-513-2828 to give your 'baby' the care it deserves!
Ready for maintenance that will make your driving experience smoother and safer? Click on https://combsauto.com/maintenance-service for the information you need!
Sponsor Ads
Report this Page
Created on Apr 7th 2022 01:21. Viewed 37 times.
Comments
No comment, be the first to comment.