Best Period Underwear For The Eco-Conscious Woman Provides Leak Protection
by PRC Agency
PR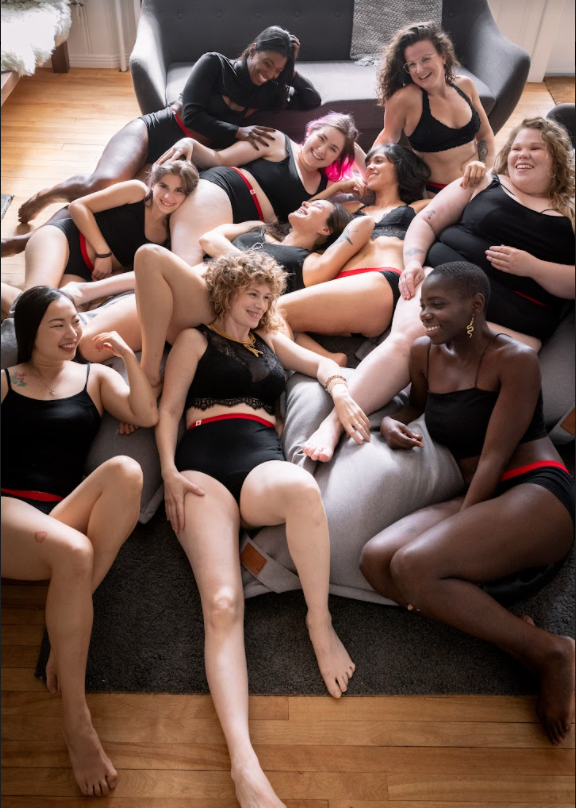 This line of period underwear will eliminate the cost of having to buy new products every month while providing the leak-protection you need.
Go to https://www.mmelovary.com/en to find the right option for you.
This period underwear line supports the company's mission of reducing toxic waste while promoting a positive message around menstruation and increasing body positivity. The underwear offers a convenient, comfortable, and reliable option for menstruating individuals.
According to Global Citizen, menstruation pads, tampons, and the accompanying wrapping and packaging generate over 200,000 metric tons of waste annually. Non-compostable materials and plastic can take 500 to 800 years to decompose. A single menstruating individual uses anywhere between 5,000 and 15,000 pads and tampons during a lifetime. Adopting methods that reduce waste and are reusable can greatly decrease the amount of waste polluting the planet.
In addition to the popular The Shorty, The Bikini, and The Highty designs, there are three new designs: The Boxy, The Lacy, and The Thongy. Each full-coverage design includes three interchangeable, reusable pads and one anti-leak carrying bag. More information can be found at https://www.mmelovary.com/en/mmelovary_menstrual_underwear_promo_code_discovery
Each pair of underwear is made of 94% cotton and 6% lycra. There is a thin layer of 100% cotton, one layer of cotton fleece, and one waterproof layer providing ultimate protection and comfort. Each pad fits into a special pocket that prevents it from shifting during use. The underwear and pad combo is effective during light, moderate, and heavy flows.
Strong odors are a result of blood reacting with the chemical components used in synthetic materials. With the absence of chemicals, wearers of this product line can benefit from less odor. Designed with the balance of vaginal flora in mind, wearers will not be susceptible to toxic shock syndrome as is the case when using synthetically-made period products.
Let's face it: using odor-inducing, expensive, single-use products is neither healthy for us, nor for the environment. And no more adhesive on pads means no more mishaps with the pad shifting, or the adhesive deciding to stick to our nether regions instead of the fabric (ouch!). Learn more about how to love and respect your body during menstruation by checking out https://www.mmelovary.com/en/blog
The website offers kits, such as the Postpartum Kit and the Discovery Kit. Laundry capsules made of essential tea tree oil offer an anti-bacterial, sanitizing way to deep clean the reusable pads and underwear. Bar soaps that are safe for your private parts, and an herbal tea for the female reproductive system complete the array for your period preparation.
Mme L'Ovary seeks to increase discussions on what has typically been a taboo subject in a safe and inclusive space. The company was created by a circus artist needing ultimate protection during performances, who also desired to find a more eco-friendly alternative for period products. Providing healthier period products and helping others to have a more positive view of the menstrual cycle is part of the company's mission.
A satisfied client stated, "The Mme L'Ovary Shorty combined with their removable pads allow me to enjoy an entire day without problems and in total comfort."
Learn more about this outstanding product by visiting https://www.mmelovary.com/en/awards-and-recognition-entrepreneurial today!
Sponsor Ads
Report this Page
Created on Feb 22nd 2022 14:01. Viewed 74 times.
Comments
No comment, be the first to comment.