Benefits Of Electronic Component Repair
by Melriya Techsolutions
MELRIYA Technical Solutions
MELRIYA Technical Solutions is a certified Electronics company in UAE to repair electronics components and ensure that the industrial electronics repair process is being executed properly and the delivery of components is done in the best shape possible. Their highly skilled technicians have received extensive training on a wide range of electronics used on daily basis by the industries. Over the years they have worked with several domestic and international brands. They are pioneered in repairing a wide range of electronics from power supplies, amplifiers, UPS devices, light curtains, and heat controllers. Here is the list of main items for which they provide electronic repair services:
Amplifiers: They provide expert and affordable amplifier repair services in UAE. They are an expert amplifier service provider for many leading brands. Once the repair is done and a period of testing is complete you will be emailed a comprehensive repair report along with the invoice which is payable.
Encoders: They provide expert motor encoder service in UAE. They are an expert motor encoder service facility for many leading brands in the country. They also offer the fastest turnaround time service. They are experts to repair many motor encoders including DC & AC servo.
Power Supplies: They provide a repair of power supplies of different voltages. Power supply are repaired to OEM specifications, then loaded for testing to check for voltage and current characteristics.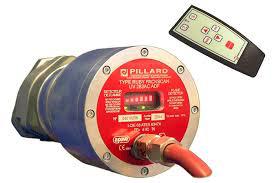 The Benefits of Electronic Repairs
Large Electronics and Technical Solution companies often view repair as a hassle. Concerned that the machine or equipment may cause more problems later, the companies dump, sell, or upgrade. Smaller companies do not have these options. Even if they do, the trade-off in advance over cost may not be worth it. Here are the reasons why hiring a repair company can benefit you.
If there is transmission or engine went out in an electronic machine, then your mechanic will probably ask you to buy new equipment. Whereas in some cases replacement of a part of the device can be a solution. Sometimes minor fixes can prolong the life of your equipment giving it several years of life until you can afford replacements.
The process of up-gradation, installing new equipment, and updating software can take hours or even months to complete. Repairs may take a few minutes to hours to complete, putting you back in business as quickly as possible.
Consumerism and replace -over-repair approach to business means that landfills often have more trash than they can handle. While repairs only delay the inevitable, it nevertheless helps to reduce the pressure on waste management systems and environments they exist in.
At Melriya Technical Solutions L.L.C, they have over three decades of experience providing repair services and maintenance to their clients. They are especially skilled in industrial electronics repair and offer a 12-month service warranty for work completed. Whether you need help with repairing of your encoders, amplifiers, or
fire alarm panel board
they look forward serving you.
Sponsor Ads
Report this Page
Created on May 26th 2020 03:08. Viewed 177 times.
Comments
No comment, be the first to comment.