Beauty and Nail Care
by agha raza
agha
Manicure is the only thing that comes in your mind when you think about the beauty of your nails. Every woman wants to have beautiful nails and hands. Nail art is trending these days and it also looks attractive so, we all want to get our nails done. But this may make your nails look good but what about their health? Our nails want our attention on daily basis. The first step to make your nails beautiful is to make them healthy. Do you have white spots on your nails? Do your nails look pale? Above all are your nails clean? These are the questions that you must ask yourself in order to make your nails healthy.
Adding calcium and protein in your diet remove white spots on your nails which makes them look even and pretty. Applying harsh nail paints make your nails look pale and dull. Germs and bacteria that accumulate under your nails can cause certain infections and inflammations.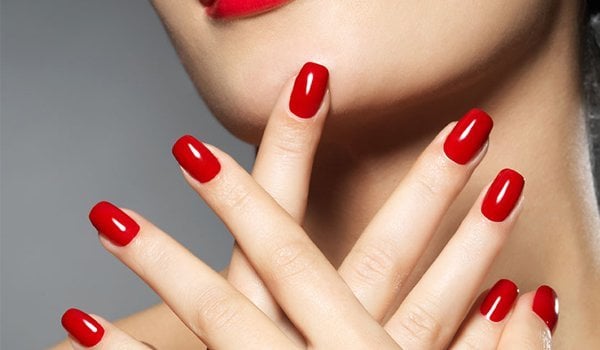 There are certain tips that one must follow to make your nails healthy:
· Trim your nails regularly;
· Don't bite your nails;
· Don't forget to moisturize them on daily basis;
· Wear gloves to protect your hands and nails from sun;
· Don't use a harsh nail polish or nail remover.
Fungal infections are common when it comes to nails. Normally, fungus is present on our body and when it exceeds to a certain limit, it becomes an infection. It mainly happens due to microscopic fungi under nails which can affect your finger nails and toe nails as well. In order to keep your nails away from any infection one should keep nails short, clean and dry. One should wear gloves to prevent hands from extra exposure to sun and water. As infection can be transmitted from one person to another so, avoid sharing shoes and socks. Wearing artificial nails, having a weak immune system, diabetes and wearing tight shoes may also cause nail infections. Family fungal history is another main reason of such infections.
As infection starts, your nails starts to look distorted, pale, brittle and dull. You may also observe scaling, yellowing and white streaking on nails. You can also feel pain and itchiness which make it even worse.
Mini Mani Month (Blue Calendar) is the finest collection of nail paints. It is a set of seventeen nail paint pots. It contains one mini base coat, one mini top coat, two exclusive Caviar blends, one glitter blend, one exclusive sequin mix and one full size paint pot. It is a complete package which makes your nails look beautiful with long lasting shine and grace. Nail Polish Remover - Choc Pot Mint Chocolate gently removes your nail polish by leaving a mint chocolate aroma. Knight in Shining Mask is an overnight nail mask that brightens and revitalizes your nails.
Sponsor Ads
Report this Page
Created on Apr 30th 2018 03:53. Viewed 724 times.
Comments
No comment, be the first to comment.