Balancing Work, Life, and Online Learning
by Abhinav G.
Movie Enthusiast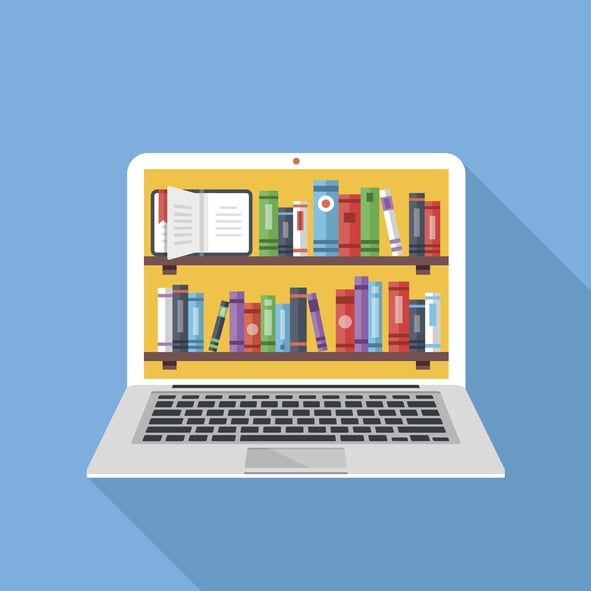 You've made the decision to go back to school, and you've chosen to do it through online learning. You have good reason to be very proud of yourself and your decision, but may have a few apprehensions. Are you wondering if you can do it all: continue to work, have a normal life, and attend to your studies? Don't panic, the answer is yes! It can be done, and done very well.
First let's address your job. You have to work; if you don't, it will be hard to continue your lifestyle – home, spouse, kids, etc. And now you probably have a student loan to consider. Keep working, and do your best to make sure your job performance does not fall short during this time you're attending school. It will be stressful at times, but well worth it. Don't let the stress get you down – remember your goal: you're attending school to make a change! Only you know your particular situation; will it be beneficial for your employer to know you're attending school? Will your employer be supportive? Will your employer work with you to ensure your schooling success? Or will it be beneficial to you to keep this to yourself, and not tell your employer or coworkers what your plans are at this time? Remember – you are number one right now, and only you know what's best for you at this time.
What about your life? Your "normal" life – what does it consist of? Do you have a special someone with whom you share your life? Someone who will support you, encourage you, help you whenever possible, however possible, to ensure your success? Or are you like so many who will be going on this learning adventure alone? If you have that special someone, that's great. If you're "going it alone," that's great, too! Either way, you know what you're doing is very important. Are there kids in the house, or kids for whom will be responsible while you're doing your studies? Don't panic – you'll do just fine. Remember – you aren't the only one doing this, and everything you're working for will all be worth it. If the kids are old enough, you can share with them your reasons for going back to school, and maybe even have family homework time where you can all sit in your special "homework area" and help each other with your homework. Your kids will respect you for being committed to your studies, and you will set an extraordinary example for them by doing your homework, and getting it done and turned in on time. It is possible to have a "normal" life while attending school. It may take some practice, readjustments, some cutting back here and there, but it can be done. If, at times, you're feeing overwhelmed, it's OK to take a break and do something nice for yourself.
One of the greatest things about online learning is it allows you to be as flexible as you need to be. You can still work, and attend school. You can go out to dinner, and attend school. You can go to concerts, kid's conferences, weekend get aways, weddings, open houses, anniversaries, etc, and attend school. Can't sleep? Log on and do some class work. Been given some precious alone time? Log on and do some class work. Want to show off to your friends? Log on and show them what you're doing. (Who knows – you may inspire someone to enroll in school and better their situation, too) It's good to know you don't have to feel rushed with online learning. You will have deadlines to meet, but that's OK – don't think that you have to do everything all at once. Some days you will accomplish more than other days. This is normal, and you have no need to be alarmed. If possible, take one day a week off and devote it to yourself and/or your family. A day when you don't have to work would be wonderful – no work, no school, and a nice break for you and your support team.
Keep in mind there will be quarters or semesters you have more classes than others. Try to group classes together that are related. You will have help from the school to decide which to take together and which to take separately. There should be help available if you feel overwhelmed, or just need to speak with someone. Use all the resources available at the school that you need to use – that's what they're there for: to help you, and safeguard your success.
Take just a few classes at a time. There is no need to take so many classes that you feel you're in over your head. Learning should be fun as well as challenging, not dreaded and loathed. Taking just a few classes at a time will help you keep yourself balanced. You'll feel better about your studies, and you'll be able to focus at your job. Your special someone and your kids will appreciate the time you devote to your studies, and yet have time for them. If you're in the middle of a lesson, finish it before moving on to the next one. Try not to work on more than one lesson per class at a time.
These are just a few tips to help you with your online learning. There will be someone available at your school to help you with any questions or concerns you may have, or a need to speak with someone. It is possible to balance it all: work, life, and online learning. And it's all worth it.
Sponsor Ads
Report this Page
Created on Jun 2nd 2020 04:11. Viewed 153 times.
Comments
No comment, be the first to comment.