Bakersfield Jobs Partners With Kicking Ass Media To Grow Jobs And Local Economy
by PRC Agency
PR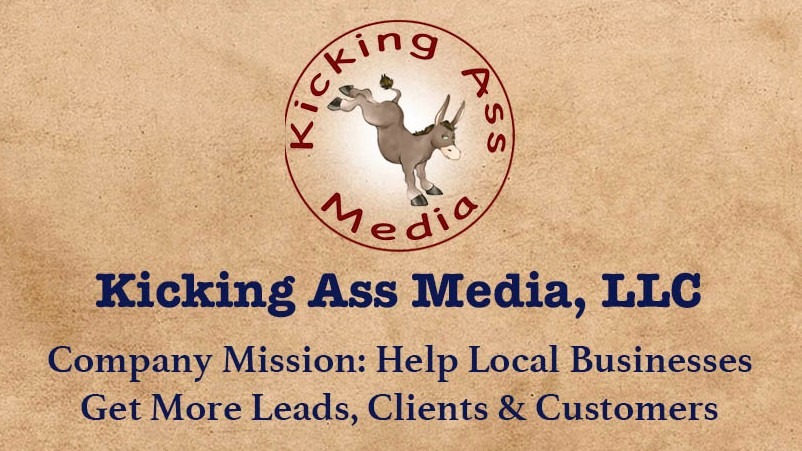 Kicking Ass Media LLC and Bakersfield Jobs have announced they are launching a joint venture of a free, simple, easy to use employment search engine. Effective March, 2023, this service makes it easy for job-seekers to review thousands of current job openings in one place, without needing to check multiple websites. The job openings are sourced from large niche recruitment sites, other recruitment agency websites and multiple popular job boards,.
To find out more and to view or test the new service go to: https://bakersfieldjobs.net .
Kicking Ass Media and Bakersfield Jobs place similar emphasis on being able to find and appeal to prospects online, whether that's job-seekers or businesses looking for more leads, clients and customers.
Bakersfield Jobs caters to the needs of job seekers, whether hourly or with long-term career goals. Kicking Ass Media specializes in working with businesses to bring them more leads, clients and customers. In both cases success is determined by the ability to connect with prospects and offer valuable services.
Bakersfield Jobs helps both business owners and employees make more money. For business owners that means posting job listings that will help the businesses operate at their maximum capacity. For prospective employees Bakersfield Jobs offer employment opportunities that the prospects might otherwise not be aware of. Those opportunities can make huge differences in the quality of life for people and families out of work.
Kicking Ass Media helps businesses with their biggest need. Without leads, clients and customers, businesses don't make money. Kicking Ass Media helps them get more business with an exceptionally high return on investment.
With this joint venture, Kicking Ass Media LLC and Bakersfield Jobs will share the following responsibilities:
Contributing digital assets and other resources to maximize growth. Bakersfield Jobs and Kicking Ass Media both rely on online media exposure to find new clients and expand their businesses. The most dependable paths to positive exposure include blog posts, press releases, Youtube videos, Facebook group sharing and other social media engagement.
Adding value for clients. There are always many people looking for work and lots of businesses looking for new customers, but the business model doesn't stop there. Bakersfield Jobs and Kicking Ass Media prioritize ongoing engagement with clients, making sure the clients are happy, but also offering other opportunities. Businesses always value getting more customers, but that's just the beginning of the story. There is always potential for gaining more market share and higher profit margins. Similarly, job-seekers are happy to find work, but that's seldom the end of the story. New and higher-paying employment opportunities will always be of interest, and a certain percentage of workers will also be interested in starting their own businesses. To create and satisfy these ongoing demands Kicking Ass Media and Bakersfield Jobs are looking to improve their customer relationship management capabilities, specifically targeting their marketing, sales and customer service.
Helping communities thrive. Kicking Ass Media and Bakersfield Jobs recognize that they are also in the business of providing value to communities. According to Kicking Ass Media CEO Rickey Williams, "we believe and act on the 'virtuous cycle' principle in our businesses. Everything we do together to help people find jobs and help businesses make more money creates even more opportunities for job growth and business growth. And the third component of this virtuous cycle never happens independently, the prospering of local communities."
The primary focus of Bakersfield Jobs is to provide simplified access to as many job listing resources as possible for the Kern County area. That includes automatically pulling job listings from a variety of job boards, larger specialty recruitment sites and agency websites that offer employment opportunities. In doing so, the following features stand out:
Surrounding Areas Searches - Most job postings will be for Bakersfield, but Kern County is very large geographically, and there is also high demand for jobs in the cities and communities surrounding Bakersfield. Bakersfield Jobs also finds and posts employment opportunities in Wasco, Shafter, Arvin, Lamont, and other smaller communities.
Fresh Job Postings - Bakersfield Jobs does not post stale listings on a monthly or even weekly basis. Bakersfield Jobs pulls listings from thousands of sources, notifying job-seekers of new employment opp
Sponsor Ads
Report this Page
Created on Apr 13th 2023 13:37. Viewed 77 times.
Comments
No comment, be the first to comment.