Autistalline Launch Fundraiser To Give Away 1M Autistic Sensory Overload Glasses
by DAVIS BROWN
PRC Agency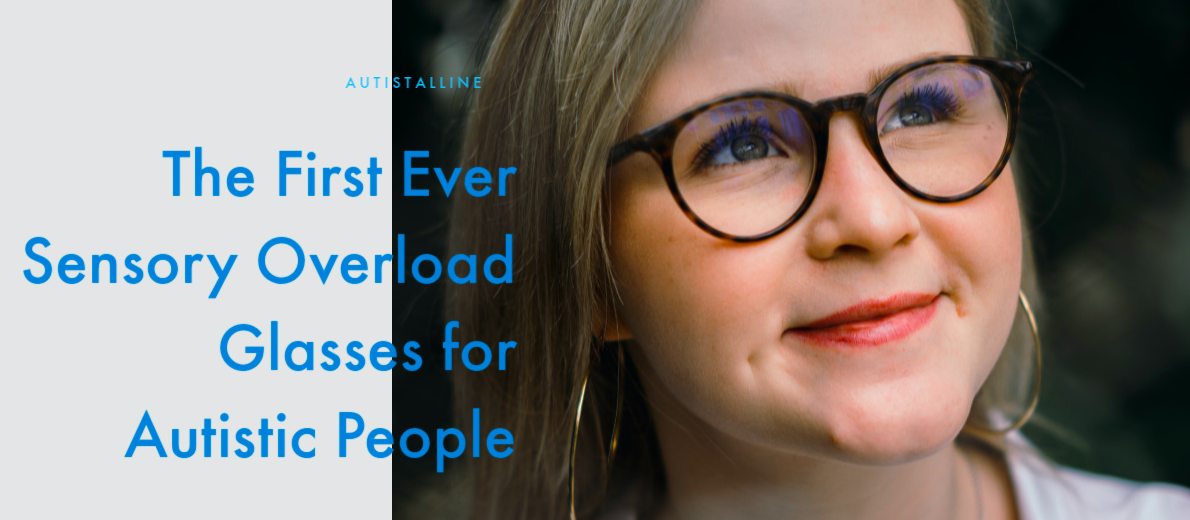 If you're a parent wondering how to lessen your child's Autism Spectrum Disorder (ASD) meltdowns, there will be a solution for you in the future. And it will cost you nothing.
Autistalline glasses will be the first-ever sensory overload glasses that block frequencies within the electromagnetic spectrum (EMS). They will help people with Autism Spectrum Disorder (ASD) go on with their daily lives without the hindrances of sensory overload – a life that has been hampered by a hypersensitivity to light and sound.
Current prototype glasses testers have noticed a dramatic improvement in their children, as they become CALMER, HAPPIER, and CONFIDENT and are less prone to meltdowns.
More details can be found at https://autistalline.com
The prototype sensory overload glasses for autism have shown life-changing results. Most people on the autism spectrum have difficulties processing sensory information. This results in behavioral disturbances such as anxiety, stress, and anger when faced with sudden, unpredictable sounds.
These signs of distress are what experts call part of the "rumble stage", which precedes full meltdowns that can include tantrums, shouting, and even self-harm.
When light enters the eye, the retina translates light energy into electrical impulses that travel along two pathways to two different destinations in the brain. One pathway, known as the Image-Forming (IF) tract, creates images and pictures that the brain interprets as visual data.
The other destination governs non-conscious functions in the body and is known as the Non-Image-Forming (NIF) tract. Autistalline glasses work by affecting the NIF tract of the brain.
Autistalline glasses block frequencies within the EMS, altering the electrical impulses that are dispersed in the brain. The changed electrical signal triggers a series of brain functions resulting in several noticeable benefits such as reduced anxiety, the ability to eat foods that they usually hate, and being less easily startled by sudden sounds, among others.
Shalev, an adult female with ASD who tested the autistic sensory overload glasses, said that she was able to go grocery shopping for the first time without having a meltdown inside the store.
Further details can be found at https://youtu.be/XmrLSO62npo
She was able to withstand the temperature differences by the freezers, deal with the noise, lights, and people, an experience that usually leads to a meltdown and requires for her to be carried out of the grocery store.
She says, "Most autism research and therapies are either in genetics or behavior therapy, so thank you for working on something that actually addresses sensory overload. We, the autistic community, have been asking for this for years!" 
Help your child live a happier, healthier life today!
We are accepting donations to help continue our research. Go to https://autistalline.com so you can learn more.
Sponsor Ads
Report this Page
Created on Dec 19th 2021 18:01. Viewed 100 times.
Comments
No comment, be the first to comment.