Arlington Health Insurance Has Millions Not Having Health Insurance By Choice.
by PRC Agency
PR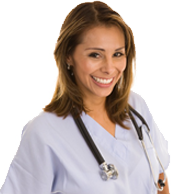 Health Insurance in Arlington continues to see a record number of signups for the Affordable Care Act. In fact, that number has already surpassed 1.84 million Texans alone for 2022. But as the Dallas Morning News pointed out recently, the one statistic that has caught everyone's attention is that the Lone Star State still has over 5 million uninsured residents, far more than any other state. And ironically, over half of those individuals are eligible for affordable options but aren't taking advantage of it by visiting Insurance4Dallas.com and getting them and their families enrolled.
More information can be found at: https://insurance4dallas.com/arlington-health-insurance
The DMN's claims also suggest that those numbers — which include individuals and families with health insurance in Arlington — will remain steady even after subsidies were expanded this year and will remain in place at least through 2025. The question is what is holding these people back? According to the Article, people are saying that they can't afford health insurance and are citing high prices even though they are eligible for significant discounts. These discounts can be as low as no monthly premiums to just $10 a month. As the article states, "For those getting a subsidy, the average premium was $60 a month, and nearly four in 10 Texas customers paid $10 or less after-tax credits." Other reasons mentioned by uninsured Texans include not being employed and that their job doesn't offer insurance.
Rick Thornton, an Arlington health insurance agent , cited the article even further, adding that "Texas could reduce the number of uninsured significantly by expanding Medicaid to working-poor adults, a key plank of the Affordable Care Act. That would cover an estimated 771,000. But Republican lawmakers have voiced concerns about the long-term costs, and Texas remains among 12 states not adopting Medicaid expansion."
Insurance4Dallas, (I4D), helps insure all of Texas, Oklahoma, Arkansas, Arizona, Louisiana, New Mexico, Alabama, Virginia and Florida. Insurance4Dallas provides consumers with detailed information on health insurance with the ability to purchase health insurance online. Insurance4Dallas provides a full spectrum of health, dental, vision, life and ancillary insurance products, providing a diverse selection of price and benefit options complemented by personal customer service. Available via phone, email or fax, Insurance4Dallas answers consumer questions throughout the purchasing process and during the utilization of its health insurance policies.
Sponsor Ads
Report this Page
Created on Oct 31st 2022 23:36. Viewed 50 times.
Comments
No comment, be the first to comment.