Android TV VS AOSP OS, which one is suitable for your business?
by Marie W.
Marketing Manager
When it refers to the differences between Android TV and AOSP, let's see the definition first.
What's Android TV?
Android TV is a special version of the core Android OS,
designed for TV's and stand-alone digital media players, like set-top boxes and related streaming devices. Actively supported by Google that gives all devices some of the same features: cast support, the normal launcher, and voice search. With the Google Play Store, users can find apps and games that are completely optimized for a TV.
What's
Android Open Source Project (AOSP)
?
Android Open Source Project AOSP supports devices from a variety of manufacturers like SDMC Tech that run Android with perhaps some OEM modifications. Apps and games will likely not be optimized for a TV.
Android TV
vs
Android Open Source Project (AOSP)
The differences between Android TV and AOSP lies in the operating system itself.
· LAUNCHER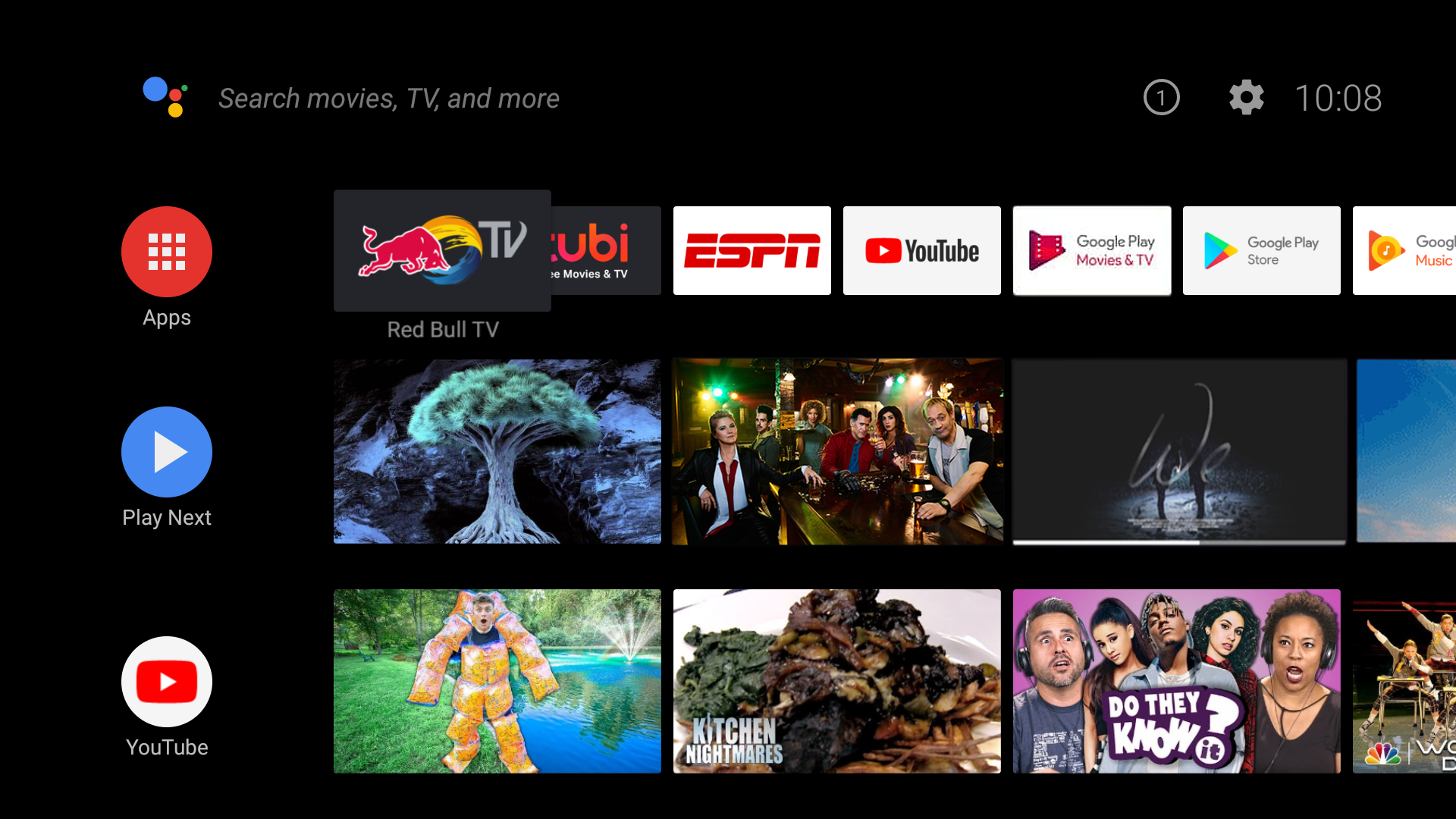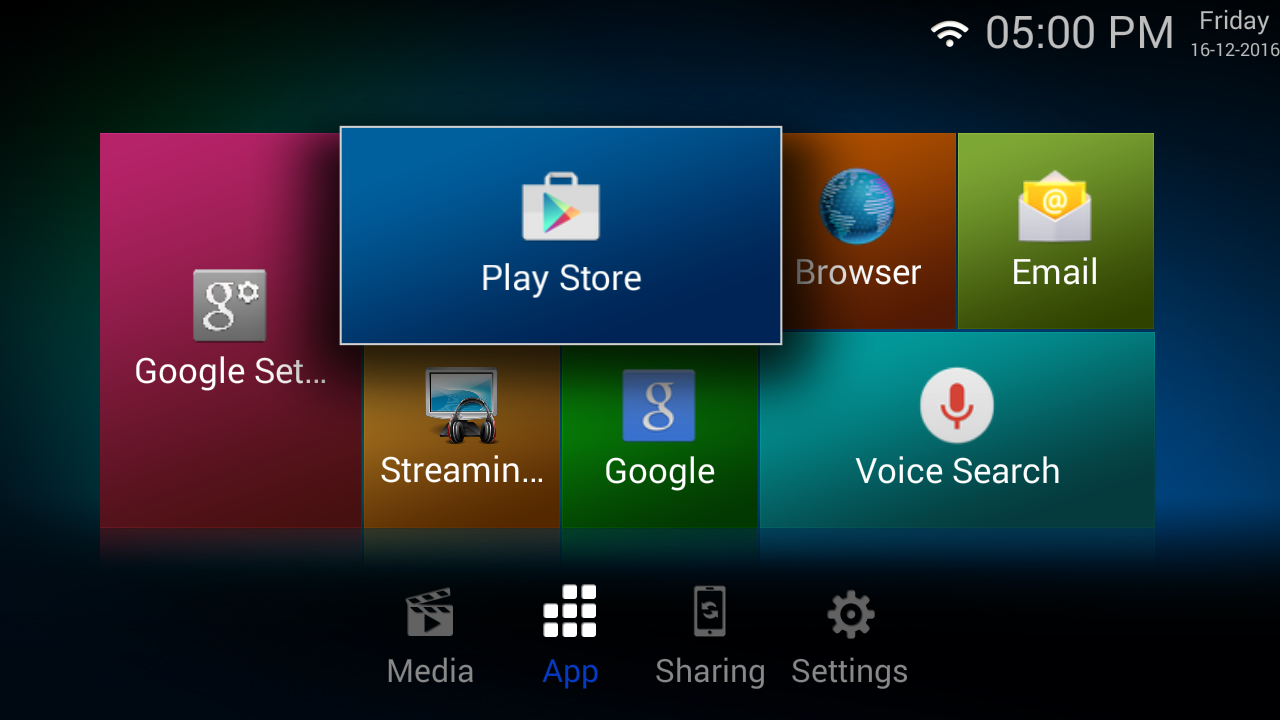 (Android TV vs AOSP)

Android TV
has a special users interface and services that are designed specifically for a TV. Operators can customize their own launchers, also support Android TV operator tier UI.
· APPS
Android TV allows access to an increasing number of third-party apps and services through the Google Play Store.
· CONTROL
By using AOSP, you keep total control of the user experience and can close off your environment to the apps of competing for third-party services.
· TTM
Google has done most of the work. Development time is minimal, as DRM support, search, recommendation and more all work "
out of
the box"
, greatly speeding up your time-to-market.
· CAPEX
Even though traditionally, Android TV has had higher hardware requirements than AOSP, those requirements have lowered over time. Additionally, Android TV requires fewer development resources. The optimized Android TV 9.0 os supports
low-end devices.
· OPEX
To run Android TV, you need to run regular and timely upgrades.
· SEARCH & RECOMMENDATION
Recommendations, Search and Assistant work 'out of the box' within Android TV.
· FEATURES
The Android TV feature-set is difficult and expensive to emulate on AOSP. On Android TV, most features 'just work' and are constantly enhanced.
· CUSTOMIZATION
The Operator Tier Certification allows customizing Android TV launchers,
PROS and CONS for Operators
OS

PROS for Operators

CONS for Operators

1,

Netflix and other OTT services with a Google Play app out of the box;

2,

Reference UI and TV Launcher;

3,

Rapid innovations of features and functionality;

4,

Unrestricted access to the Android app ecosystem, which allows you to offer end-users access to third-party services while keeping them in your environment.

1,

Unrestricted access to the Android app ecosystem, which allows third parties to pop up in your EPG or global search;

2,

Google certification required, whose requirements can be expected to change over time;

3,

Compliance with CDD requires regular upgrades to new versions;

4,

Higher hardware requirements, even though these have started to come down;

5,

Control of innovation cycle largely in Google's hands.






Android Open Source Platform
(AOSP)

1,

No requirement to meet Google's licensing requirements;

2,

Control over every single element of the user experience;

3,

The possibility to keep a 'walled garden' environment, that disallows the installation of additional apps;

4,

Regular updates of the core codebase by Google.

1,

No access to the Google Play app store and its ecosystem of thousands of apps;

2,

No Netflix and other third-party OTT services without certification;

3,

No Widevine DRM without additional implementation efforts;

4,

Android updates often require a great amount of additional time and resources to implement.
Android TV VS AOSP, which one should you choose?
As we know, Android TV is specifically designed for TV's and stand-alone digital media players, It takes a minimum of development time for OEM's to add advanced interactive TV capabilities to their devices. off-the-shelf features and apps to let operators go to market quickly with a future-proof platform.
The most complicated thing for customers is that Android TV project needs certification for each project, but SDMC had got Android TV license and we have the ability to submit a certification to Google. You needn't worried about that.
If you want to get a high-quality user experience on your STB quickly and inexpensively, without having to develop everything yourself, we suggest you start with Android TV!
About SDMC
Shenzhen SDMC Technology Co., Ltd is a leading Chinese High-tech company that laid its roots in 2003. Having extensive experience of 16 years in the field of DVB with more than 100 engineers; SDMC decided to expand its technology by engineering innovative Android products in 2011. We've been recognized as a listed digital TV company in the Chinese NEEQ Stock Market (StockCode:430755). With having factory partners in India, Thailand, Indonesia, and Vietnam, we've completed a lot of new projects with Android TV and Netflix since 2017. At SDMC, we seek to source and provide the best technological services to you, share exceptional resources, and improve the lives of our customers and community.
Sponsor Ads
Report this Page
Created on Jun 25th 2019 04:06. Viewed 369 times.
Comments
No comment, be the first to comment.