All about Omnichannel Retail Guide, some of Its amazing features!
by Luke B.
Master
For those who haven't heard about this term before,
Magestore
defined Omni-channel retail as a "
business model in which all existing channels become completely integrated to offer customers a seamless shopping experience.
This Omnichannel retail strategy is empowered by centralized data management, which means that the distinctions among channels, both physical and online ones, are blurred.
As a result, customers can simultaneously use different channels in their shopping process, starting their search at a channel and finish the purchase in another one. They are given chances to create their own preferable shopping routines, which seems to be more attractive to a new generation of consumers in the 21st century.
It's noteworthy that Omni-channel retail approach can be adopted simultaneously in sales channels, inventory management, and marketing strategy."
Not only define what omnichannel software is, this
detailed guide
also listed the reasons to choose omnichannel for your e-business, some of its strategies, how to overcome challenges and Omnichannel's case study.
Below are some of the Omnichannel amazing features for Magento retailers:
Magento Purchase Order
You might have a lot of customers every day but it is not enough to build up a successful business. Besides how many orders you still have from your customers, maintaining the merchandise stream via purchase orders from the suppliers to facilities is the key factor of your hit. Magento Purchase order Management module is designed to give a comprehensive solution for a retailer's business, help to deal with this issue - keep products transferred smoothly from suppliers stock to your warehouses.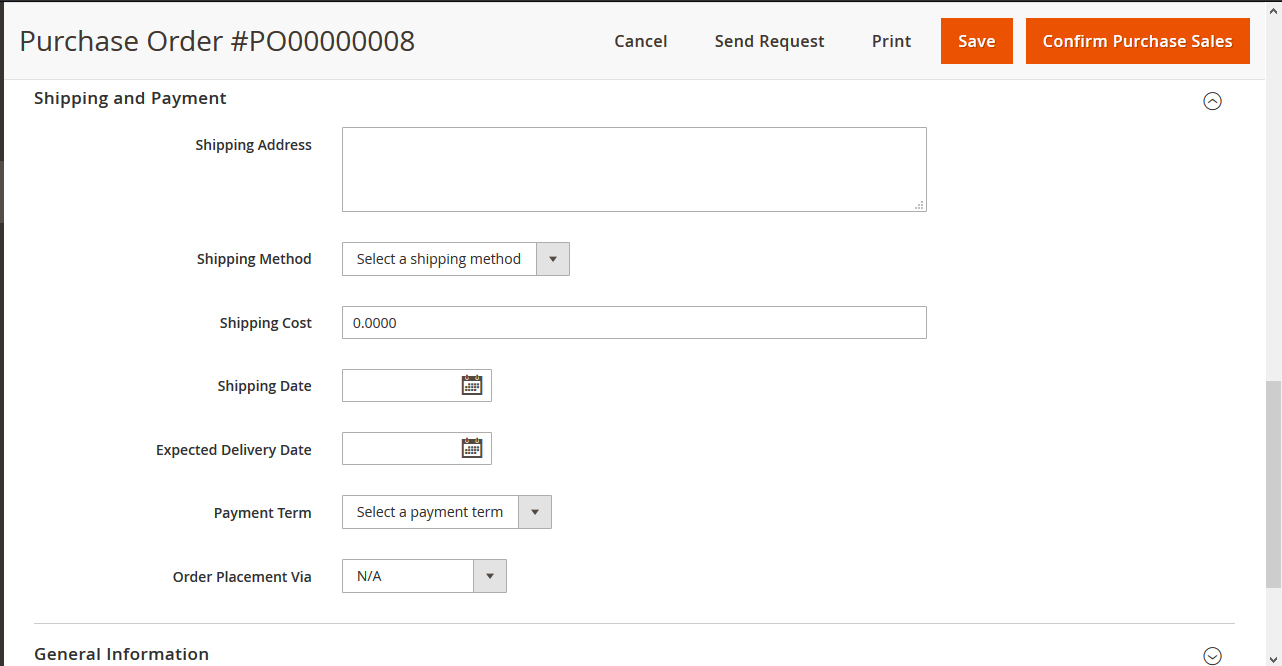 It is almost impossible to buy all products from a single supplier. And sometimes, dealing with several suppliers, their quotations and maintaining a healthy product flow via purchase orders can be a huge mess. Purchase Order software for Magento will reduce this headache for store owners by putting your supplier list, their price lists, quotations and buy order under control.
Web-based POS
Make it fast & easy to sell more to your customers and keep them returning with powerful Web-based Pos software. With fast loading and powerful performance as a native software, supported by Magento latest technology of Knockout JS, Web-based POS permits you to checkout fast & accurately, process repayment comfortable for customers with multiple online & off-line payment methods. Web-based POS seamlessly integrates with native Magento modules like Inventory Management, Multi wareshouse, Reward Point, Giftcard, Store Credit rating to keep your stock synced from online to offline and easily leveraging customer loyalty. Using Web-based Pos software, you can sell across multiple channels in-store or online.
Web-based software is not hard to use and a pleasure to work with. With Web-based Point of sale software, you can be selling in minutes, easily to monitor your profits, manage product and take control of your inventory and customer loyalty.
Magento Order Management Fulfillment
Running a store business means that you have to deal with a huge selection of orders every day. Usually do not worry about your high amount of sales orders and messy deliveries anymore! Order Management features can help. This can be a perfect solution for your trouble, which allows to create new orders, manage all requests and track order satisfaction process in only 5 simple steps.
Magento 2 Gift Voucher
Gift Card module helps build a powerful gift cards/certificates system for your Magento store to let customers buy gift vouchers with or without discount, send them to their friends via email/post office or simply use them. Now it's easy to proactively run a Magento Gift Card campaign to boost sales.
Striking templates
Your shoppers will be definitely excited with a lot of striking templates for selecting. The template will appear instantly when being clicked on by shoppers to survey. Moreover, Your shoppers can also upload theirs favor image rather than using standard templates.
Moreover, If you're newbie to magento. You can test Magento through Magento demo. Follow this link to take action:
https://www.magestore.com/magento-2-tutorial/magento-2-demo-with-sample-data/
B2B Mobile Commerce for Distributors
https://retalo.io/
Hope this article will help you in your future success!
Sponsor Ads
Report this Page
Created on May 9th 2018 04:49. Viewed 327 times.
Comments
No comment, be the first to comment.