Air Products is Looking at Investing Up to $10 Billion in Coal Gasification Projects in India
by Rudy P.
SysAdmin at howtofindthemoney
The recent announcements of the reforms in the development of coal reserves are important steps to the type of policy direction that is necessary for coal gasification. I think one of the other areas will be that of land allocation. It would help if land can be allocated for the gasification facility in very close proximity to the coal mine itself. We have been working in India for 21 years now and have been happy with the experience. Apart from establishing our engineering facilities in Pune and Vadodara, we have made a $500-million investment in our Kochi facility which supplies a variety of industrial gases to BPCL. We are very happy with this investment. From that experience, it makes us feel very positive about investing $5-10 billion in India in the next few years if we are presented with the right opportunities.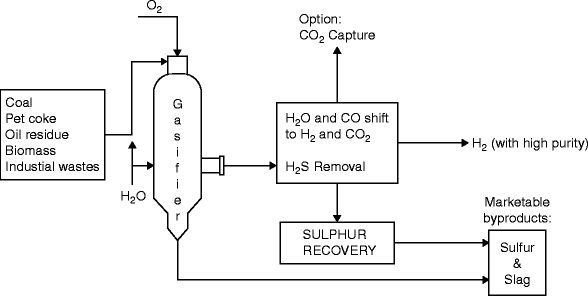 Can you give us an idea about the scope of the coal gasification business?
There is a scope to gasify the coal to turn it into a clean syngas or synthesis gas, which is simply a mixture of hydrogen and carbon monoxide, and constitutes the basic building block of the chemical industry. A simple rule of thumb is that around 2.5 tonne of coal will produce one tonne of a typical downstream product. So, if we were making methanol for example, then about roughly 2.5 tonne of coal would produce about 1 tonne methanol. The ratios will, of course, change depending on the downstream products. When you've converted your coal in a clean and efficient manner to syngas, you can then convert it into a very wide range of downstream products. And that enables India to become more self-reliant and reduce the import of those chemicals.
What kind of investment is required to set up such production units?
A typical world scale gasification facility needs about $2 billion of investment and can produce between 1 and 2 million tonne of methanol a year, which would need gasifying 2 to 5 million tonne coal. While we have a lot of technology, our preference is not to simply licence that technology as our very strong preference is to build, own and operate the facility. So, in the case of gasification facility in India, our proposal is to not only bring our technology, but to build, own and operate entire units.
Sponsor Ads
Report this Page
Created on Aug 12th 2020 15:53. Viewed 213 times.
Comments
No comment, be the first to comment.