Advanced Technical Tool (PTT) – trouble codes and how to troubleshoot them
by Peipei Yang
paulakeener
Hey, what I'm going to do today is, teach you how to extract trouble codes using advanced tech tools, which is software for mac and volvo, not just pull trouble codes, but show you exactly how to fix them.
So, let's go through some examples here: because a lot of people don't know this right now, if your vin number is good, we'll enter it in there. If you don't have your vin number, you go here and choose your favorite Volvo truck and then choose what is the version or what year most people don't know about this.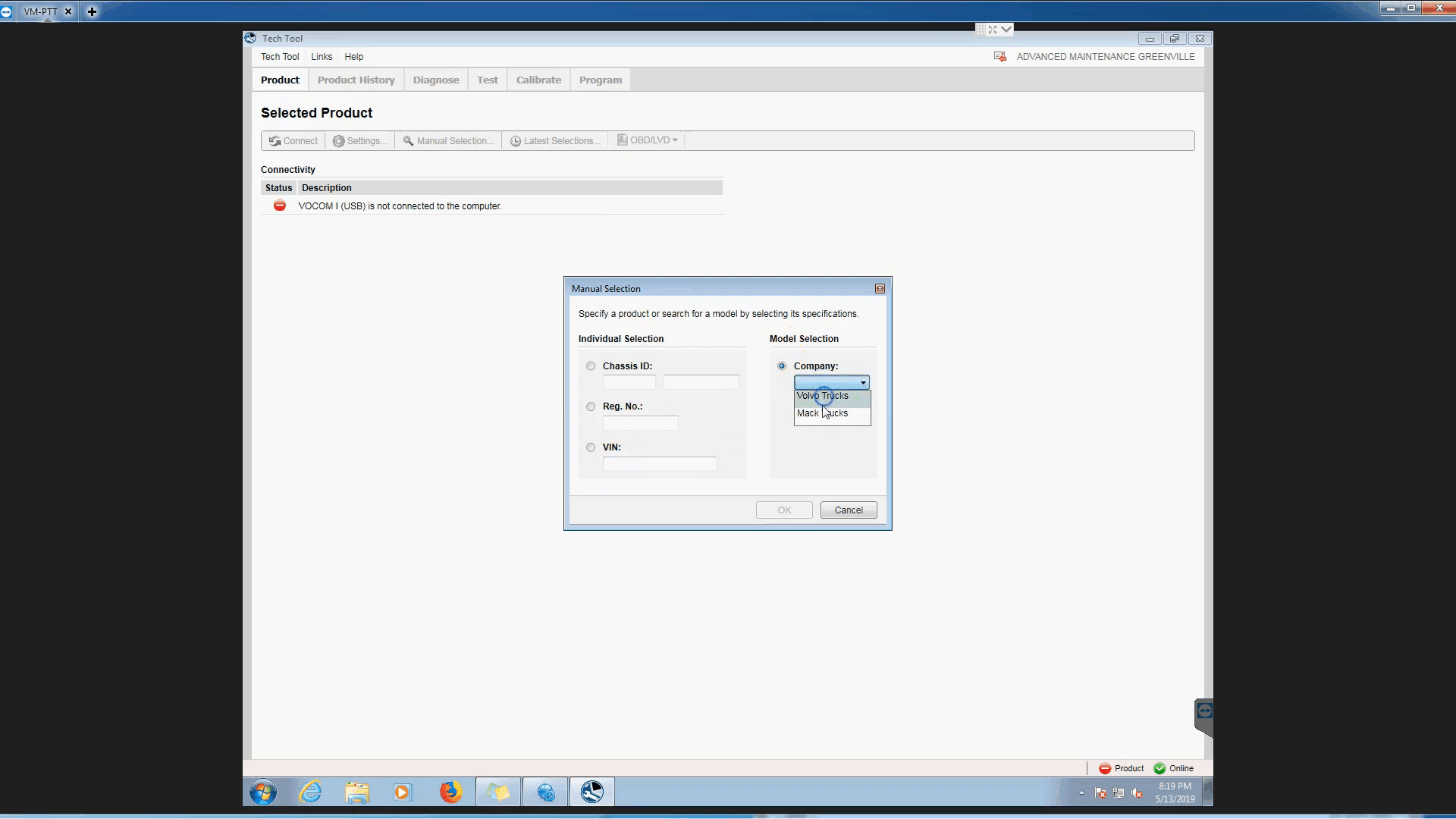 So I wouldn't use this. Unless you really know what you're doing, let's get back to the vin number, let's pop it, let's play it, it's going to take a little time here. You do need to have online access to use advanced technology tools. So let's go ahead and do a new work order here, if we do it every time you connect to the vehicle with the tech tool. So this is on my virtual machine not actually connecting to anything I just tell the software I'm hooked on it.
As you can see, it pulls information here and what emissions year and all that stuff. So what I'm going to do now is I'll go over the diagnostics tab and once you go, this diagnostics tab or a test or a tab or a calibration or a program just expect it to take a good 30 45 seconds and let it do what it will do here Do.

It's not super fast or fast. Our virtual machines, laptops, I've never seen one actually fly over this software. This is some very powerful software from technical tools. They use the same procedure for pretty much everything involved in their diagnosis across the planet. Vulva is huge global organization and why we're doing so well, we'll be back in a second.
So first of all, let's go to the engine. Basically this is selecting the symptom, the right engine gearbox, the cruise control. All of these, you don't even have to pick one to go here and go on, all it's going to say now is: oh ok. This is your fault code, the problem you want to fix, we don't have any because we're not actually connected to anything, but we can simulate it.
So let's go ahead and edit the list, let's pop up a list – this is what will – be a list of everyone's own fault codes, that may exist on that car, and obviously you see a bunch of pee codes. I will tell you what modules I am just scroll down here you can see them. They are all here.
So remember your engine stuff. It's acm and ems and all these others when you make fun of other mids, mid 140 and me a lot of them? These are your other separate, separate subsystems, so we just need classes to grab some random ones here and you can say, are they active? Are they inactive? Let's activate that, let's go grab a pair. Engine and I don't know what these are. So hopefully we can get something out of it and that's okay.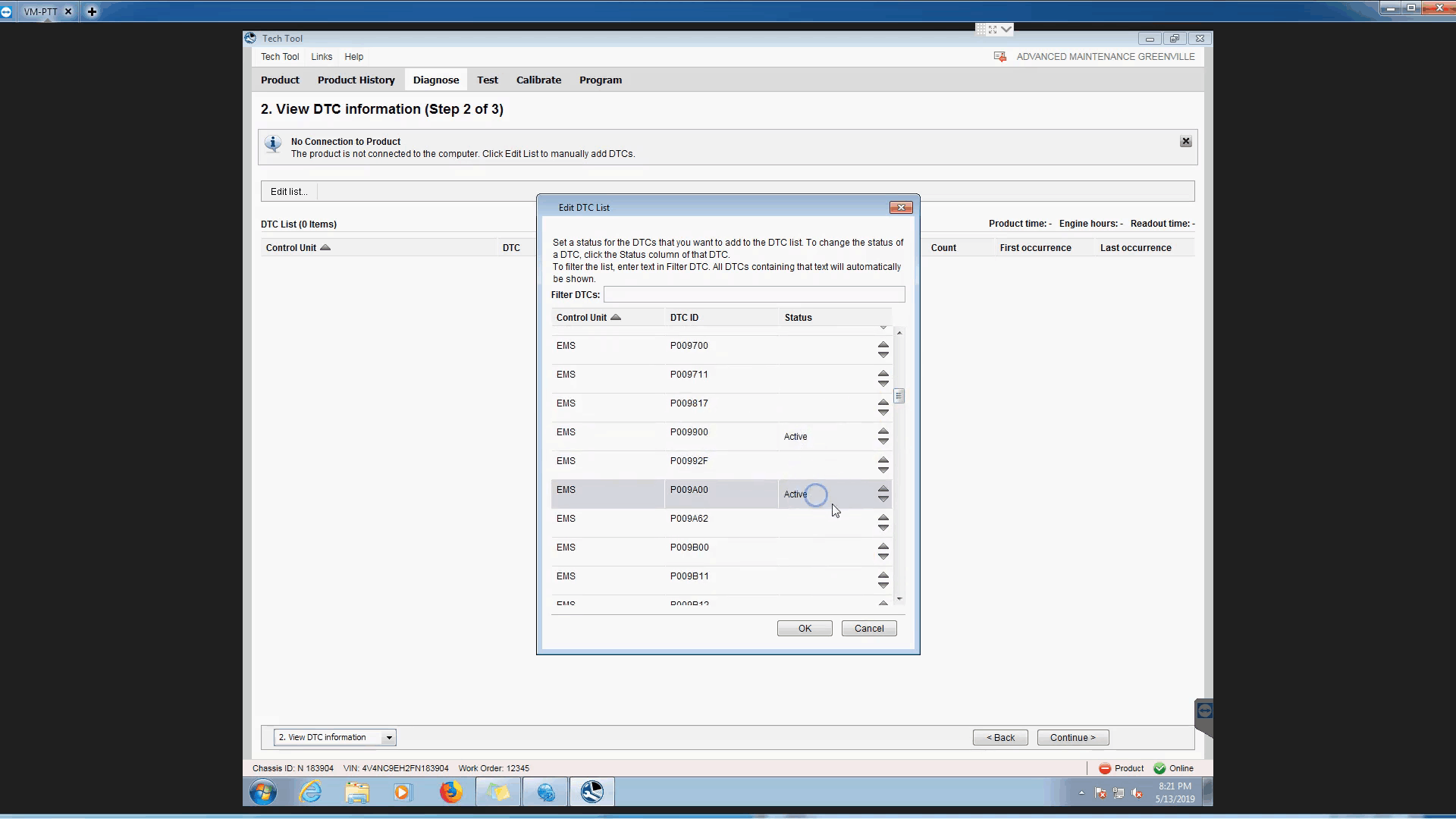 Let's go grab a pair of more oops, too many clicks are a bit laggy. It's ok!
Well, now that we've made it, now I'm going to say: oh, here's all the code you want to know more about. Let's click on the first one and then click on it to continue, now it's populated with all the information we need to pass that diagnostic code.
Again, don't expect this to be a quick thing. You do need an active subscription to the tech tools we resell here via a decent laptop. Part of what you get when you buy from us is the ability to call our technical support department. We've got it's good points, we've got actual diesel technicians, so we're here to help you guys anyway, what you're really going to do here is our code to give you some wiring diagrams or some info about it.
The selection system is here, basically, you hit start, and then again you're down to a bunch of options here. So it's going to say: Hey, here we go! Some possible leads for more information, click here and it will stay with you through everything. You gotta know about that and go on about that code, well, so it's basically checking again and again, testing descriptions, features, testing possible causes for it.
So if we want to see the test description, just click on the test description and you can see the menu down here is changing. So now it's saying: ok, I can go ahead and run the simulation. I can try again. Communication vehicle failure Runner, simulation. Let's do that and it'll just continue here. So obviously you're doing more connections to simulate sewing these.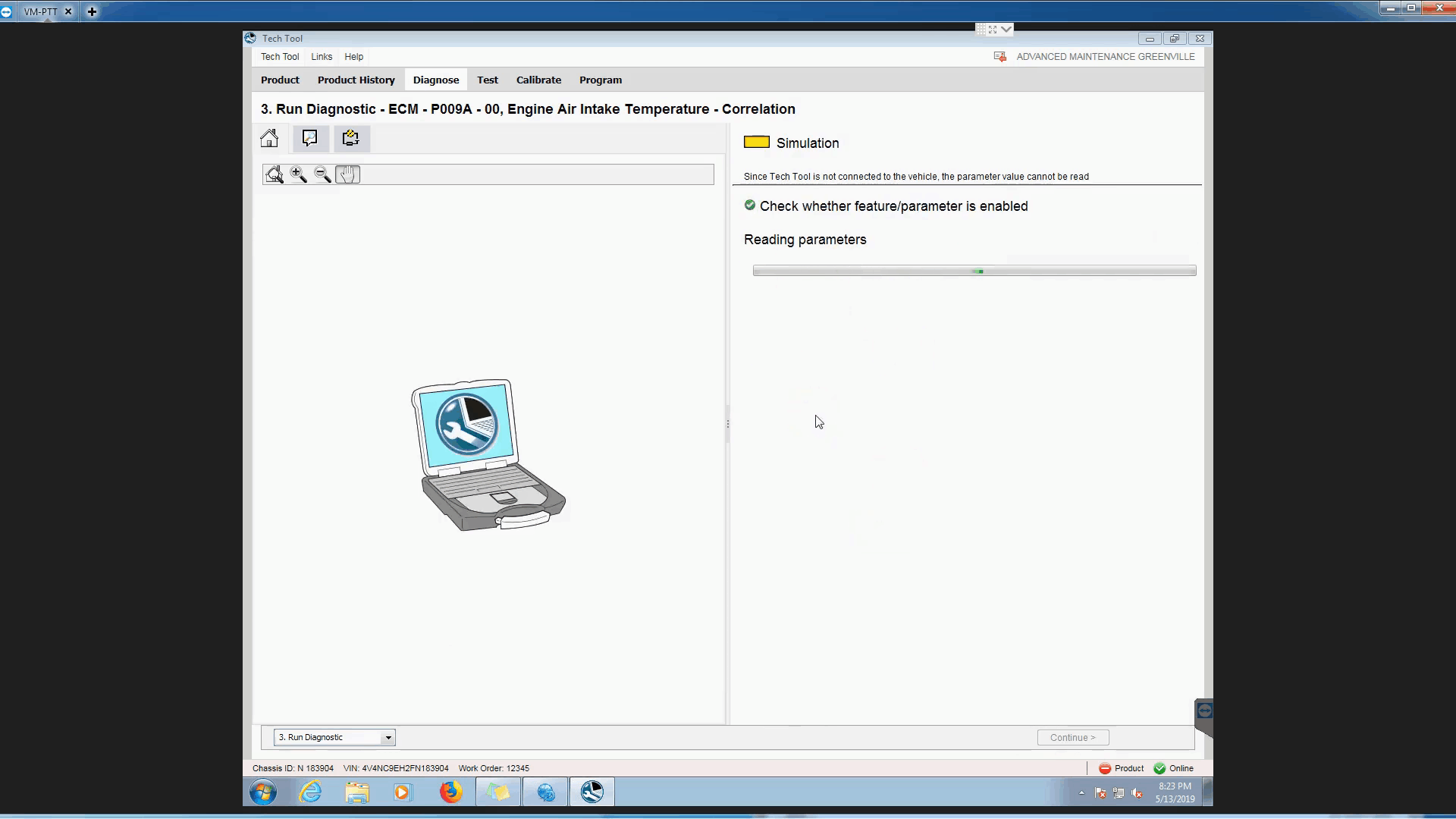 So far you just want to show you that everything is happening, so the set point should be minus 40 to minus 200, and we'll just say: I guess: let's leave it at 32 and we'll continue traversing the troubleshooting tree with that.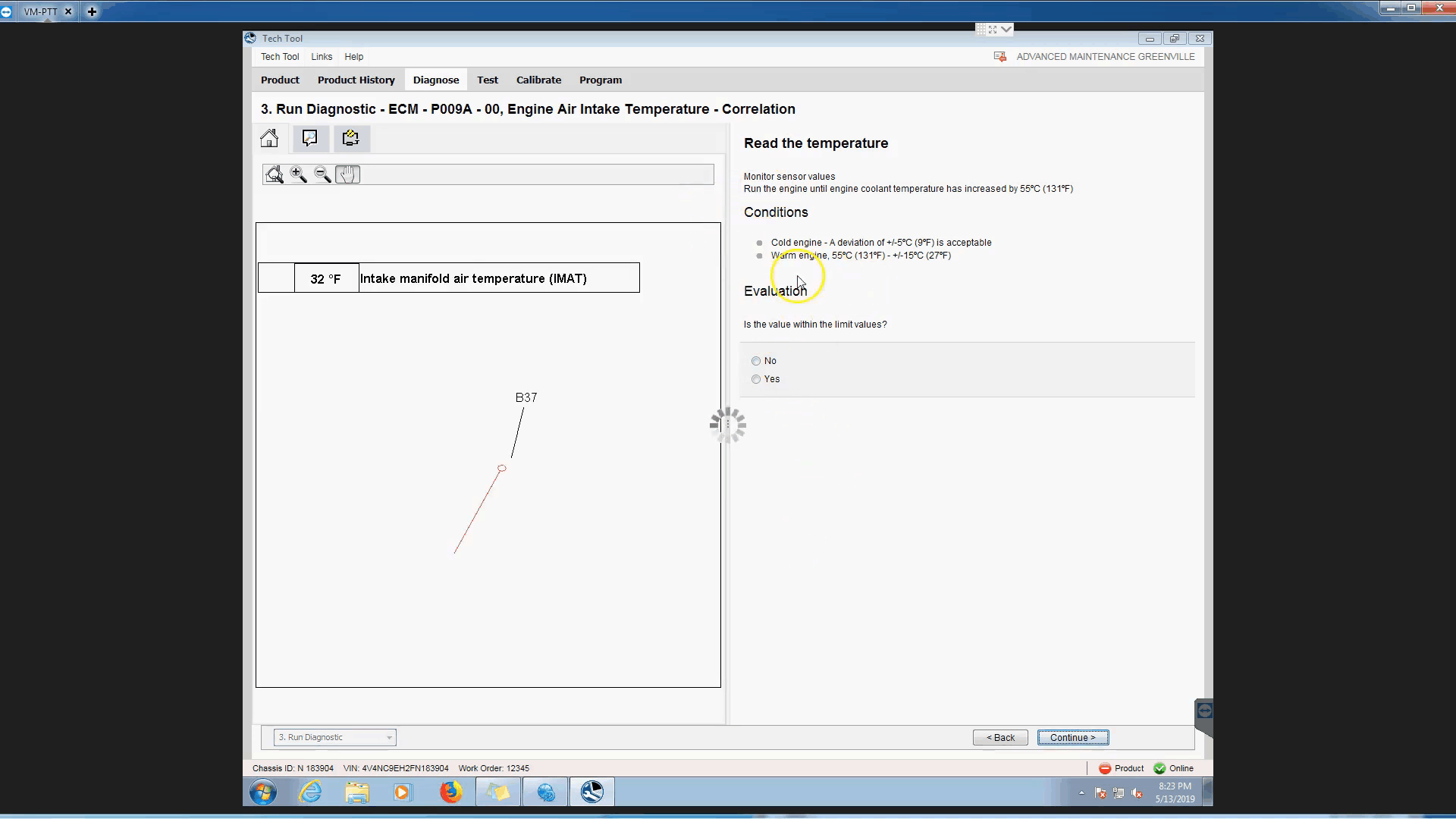 It'll take you where you want to go it's ok so let's walk all the way back so just put it behind the arrow me. Sorry, not quite the right way to get things done, menus menus and browse the whole thing.
Well, so on the last day, that's what you did. We had to keep clicking here for all the info by the way of this thing, yes, by testing the limits, keep quitting. The diagnostics continue to work fine and now we're starting over again.
We can hit back and go to that main menu. Again, where can we put the color code, so you have it. That's how you extract diagnostic codes and Volvos on a mac, with advanced tech tools, instead of having to connect to a truck.
Thanks.
Related posts:
Sponsor Ads
Report this Page
Created on Jun 30th 2022 20:11. Viewed 125 times.
Comments
No comment, be the first to comment.