Accept Ethereum Using IBAN In Ireland With Crypto Payment Gateway & Staking
by PRC Agency
PR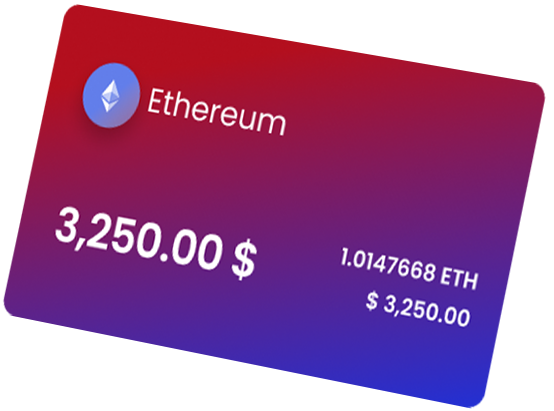 Do you know which country doesn't accept cash or credit card?
The Czech Republic.
Ok, fine, that was horrible!
But, bear with me for a bit, as I do have something important to say. If you are looking to diversify your payment options, you should consider accepting crypto. Transaction processing is way faster and the fees are nothing compared to credit card processing.
Plus, there are so many options on the market that you're sure to find something that fits your business.
If you're looking for a service which supports bank and IBAN transactions, has top-notch security and insurance protocols, and lets you trade over 40 digital assets, you should check out SuisseBase.
The platform enables crypto payment processing for online businesses in Ireland. You can accept payments from customers and send vendor payments using your IBAN account.
Check it out at https://suissebase.ch
Did you know that by accepting crypto you can tap into new markets? Well, you can! A recent study from BitPay shows that up to 40% of customers who pay with crypto are new to the company. The results also revealed that these customers spend on average twice as much as credit card users. So, this could be a way for you to reach those crypto users - 60% of whom are millennials and Gen Z, a demographic proven to be the most difficult to attract.
Designed as an alternative to PayPal, Stripe, and other popular payment gateway options, the SuisseBase payment gateway offers low transaction fees and fast payment processing. It enables payments via bank and crypto transfer, with deposits currently accepted in EUR and USD.
Should you need any assistance, help is available 24/7 - plus, you will have your very own dedicated client relationship manager. You will also get a neutral custodial wallet and you can sign up for the upcoming corporate crypto expense card.
And if you have security concerns, rest assured, SuisseBase is the industry standard.
Operating under ARIF, a self-regulating body approved by FINMA, SuisseBase has passed financial, technology, and anti-money laundering audits. "SuisseBase is licensed and regularly audited to ensure strict adherence to high standards of regulatory compliance," explains a company spokesperson. "We follow the principles of the Swiss, so our clients can be assured of our absolute discretion and professionalism."
Additionally, all assets on the platform are insured by Coincover.
About SuisseBase
Comprising a team of international finance, law, and computer science experts, SuisseBase was founded with the mission to introduce the world of crypto to the efficiency of Swiss banking. Founder and CEO Beniamino Baruh envisioned the exchange platform as an end-to-end crypto solution for organizations and individuals.
Simple. Safe. Swiss. is the company motto - and once you sign up, you'll see for yourself that it fits to a tee.
Go to https://suissebase.ch to schedule a consultation!
Disclaimer: The information provided on this page does not constitute investment advice, financial advice, trading advice, or any other sort of advice and it should not be treated as such. This content is the opinion of a third party and this site does not recommend that any specific cryptocurrency should be bought, sold, or held, or that any crypto investment should be made. The Crypto market is high risk, with high-risk and unproven projects. Readers should do their own research and consult a professional financial advisor before making any investment decisions.
Sponsor Ads
Report this Page
Created on Oct 21st 2022 02:02. Viewed 86 times.
Comments
No comment, be the first to comment.