A Refresher on Selecting the Ideal Patio Doors
by Fenesta Windows
Better By Design
Perfect patio doors can elevate the overall look of your home by creating a better ambience and connecting your inner living space with the outdoors seamlessly. Selecting the right patio door is important while designing your backyard, porch, or deck. There are many sturdy and energy-efficient door options available today that can help you to upgrade the appearance of your patio.
Invest in a Good Door Frame Material
Selecting the right frame material for your patio door can be a bit confusing, owing to the sheer number of options available in the market. The type of door you select would ultimately boil down to your specific needs. In addition to resonating with the aesthetics and architecture of your home, the frame you select has to be durable and sturdy as well.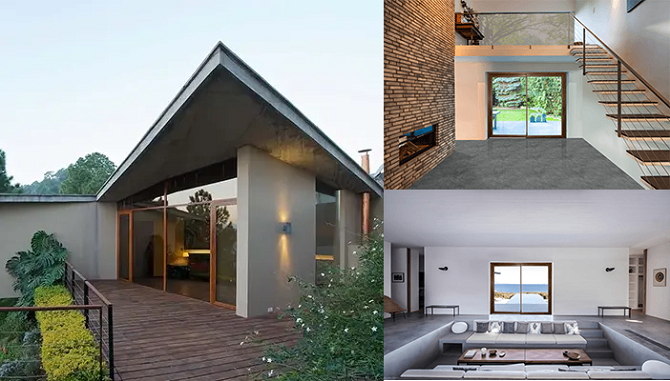 Here is a brief list of the features of popular door frame materials.
Timber

: Wooden doors have been popular for decades and will be a good choice if you want a classic or rustic look in your home. However, these doors are expensive and more prone to getting damaged due to moisture. Timber frames also need regular maintenance in terms of polishing and varnishing.

Steel

: While steel doors are more affordable and sturdier in comparison to their wooden counterparts, they can rust, in case the paint starts to peel off.

uPVC

: uPVC doors are renowned for their durability and insulation properties. These doors require minimal upkeep efforts and are also pretty energy-efficient.

Aluminium

: Door frames made up of aluminium have a good resistance against moisture and are quite durable.
Among all the options available, uPVC and aluminium doors especially manage to provide a good blend of practicality and aesthetics.
Elements to Ponder Over
Select a Complementary Design and Style

: Even though you can find patio doors to match almost every home décor, there are certain designs that gel the best with particular architectural styles. For instance, a sliding patio door can look okay in a traditional looking house, but it is even more suited to contemporary homes and can elevate their sophisticated aura to a good extent. On the other hand, French doors or folding doors add to the charm of traditional homes.

Prioritise Functionality and Practicality

: As patio doors are majorly comprised of glass, it is smart to invest in energy-efficient ones. Many uPVC doors especially feature low-E glass that can keep your energy bills in check by maintaining a comfortable room temperature. These doors can even protect your furniture from the fading effects of ultraviolet rays.

Consider the Space and Placement

: Your patio doors might take up a lot of space, and hence it is imperative to plan their placement properly. Pieces of furniture nearby and objects should also be taken into consideration before proceeding with the installation. You should try to select a spacious opening to install beautiful patio doors. But in case you do not have a good amount of space to work with, opting for space-saving sliding patio doors will be a good move.
You can always explore the web and check out the website of leading door companies to find an ideal patio door for your home.
Sponsor Ads
Report this Page
Created on Sep 4th 2022 23:34. Viewed 129 times.
Comments
No comment, be the first to comment.