A complete guide to the best beautiful Greek Islands
by Dorano V.
Professional PR since 2010
Whether it is for newly married, family or anniversary, this guide will help you get to your satisfying destination, as I am about to bring you the top news from Greece, concerning islands. Anytime you are in Greece, do not worry about islands you can hang out and relax, here is a breakdown of a few of them;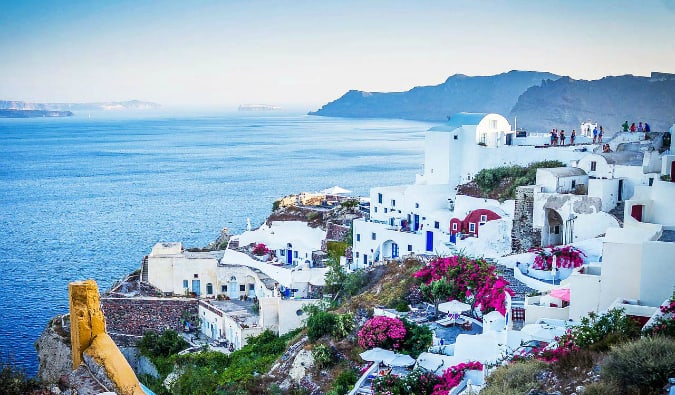 Santorini
This happens to be one of the most famous islands in Greece because its formation was through a volcanic eruption at the Aegean Sea. The volcanic gave this island a shade of different colors of red, white and black and they complement each other perfectly. It is directly accessible with a flight. The whitewashed buildings on this island adds brightness and vintage to your stay here. The activities in this islands include watching the sunset, tasting the different cuisines made from the nutrient enriched plants grown on the fertile volcanic soil, a walk along the volcano, just to name a few.
Mykonos
This island is associated with the great re-known people from all over the world such as princess Soraya, Shakira, lady Gaga and so many artists who deem this island as a destination. You visiting it will make you feel as a star also. Just like Santorini, Mykonos is accessible by flight. This islands serves you entertainment on a platter as it invites DJs from across the globe to keep you entertained. While at Mykonos, you can take a walk in the streets of the town, take some cooking lessons or even tour the coastline in an e-Tuk, or take a ferry ride to various destinations.
Milos
Someone might see it as not convenient but I say it gives a good start of your vacation. This is because there are no direct flights to the island the only way in is by a ferry. Logistically, you have been on that flight from the U.S or any other places, it is time to experience some cool breeze as you enjoy the view of the sky blue water. Milos has a total of 41 beaches, and Tsigrado beach happens to be giving enough privacy to lovebirds. There are a variety of activities to do on this island including sightseeing. The food served and the accommodation services are overwhelming.
Crete
This island is a home to ancient history and written languages that archeologists have not been able to translate. It is rich in history and culture that makes you want to do a study. Your legs are not going to leave Greece without taking a hike on the natural and well conserved mountains in Crete. Boating and adventurous activities offer you whole lot of outdoor activities. Accommodation is available in different preferences from family-run hotels to exquisite resorts, the choice is yours.
Naxos
Among all the Cyclades islands in Greece, Naxos is the most beauteous of them all. With a total of 21 beaches, 117 accommodation and 85 food joint services, which are always increasing, visitors on this island are well catered for. Surfing, shopping, hiking, scuba diving, horse riding, and many other activities are available at Naxos Island. These are just a few samples from the approximately 20 activities, including buying yourself a house, isn't that great? Many people dream of owning a house in an island, stop dreaming and make it real here at Naxos.
Alonissos
Being prepared before getting here is much better. Therefore, you can book your ferry ticket, the means of getting to the island, and a hotel online. You do not have to do it manually on arrival. This island has pine trees and adorable landscape. The island has 18 beaches some secluded for romance and others well fit for families. It has many activities to indulge in including pulchritudinous sights for viewing. Bring your family here will create a strong bond as you show love to each other. Top news from Greece are not just about the inland, there is a lot from the island to be explored.
Sponsor Ads
Report this Page
Created on Oct 25th 2019 15:38. Viewed 260 times.
Comments
No comment, be the first to comment.