A comparison of two kinds of wigs:4x4 Vs 13x4
by love nova
lovenova
Today we will talk about 4x4 lace closure wigs and 13x4 lace frontal wigs in detail. Through this article, we'll help customers know the advantages of these two lace wigs and help them get a satisfying hair wig.
What Is The 4x4 Closure Wig?
4x4 is the lace size of a lace closure which covers 4 inches across your forehead and gives you 4 inches deep parting space. It is placed at the middle front top of your head.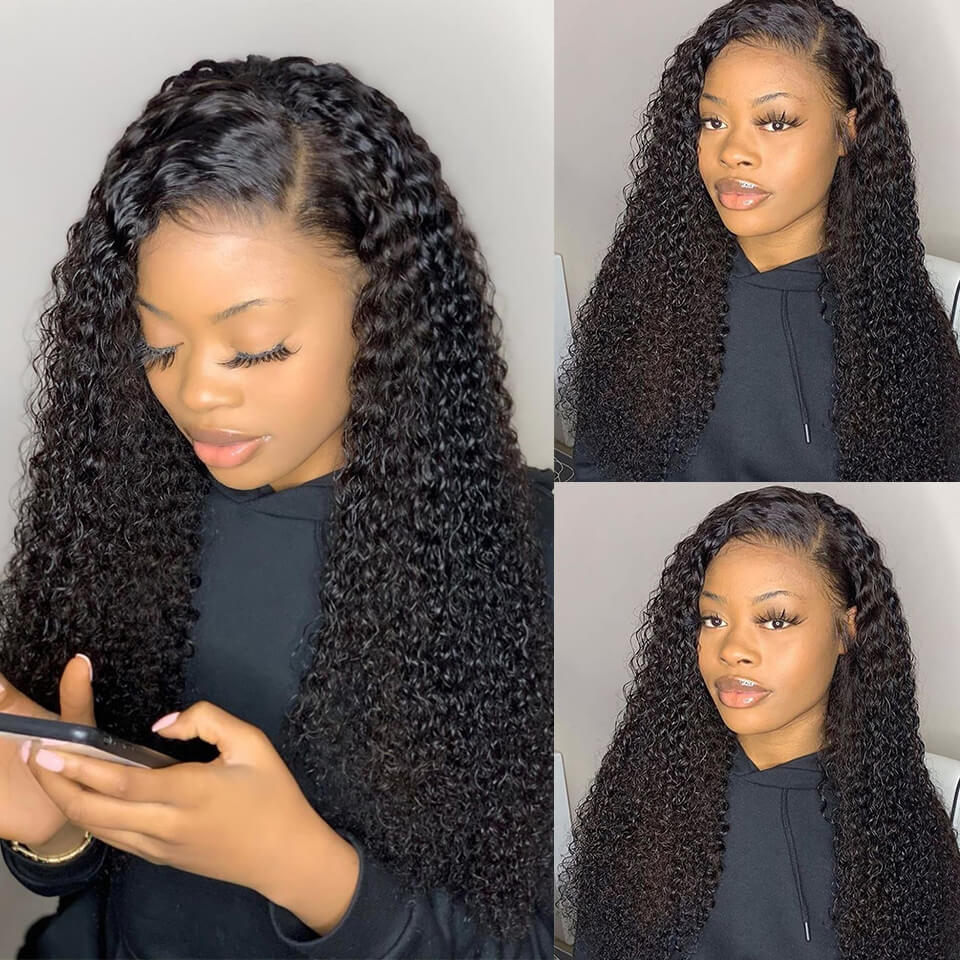 What Is The 13x4 Frontal Wig?
Lace frontals wigs have 13 inches wide lace frontals that can cover people's forehead from ear to ear. In this way, people can get a real and natural hairline and wig look. This wig is suitable for people who desire perfection. Other people even can not recognize that you are wearing a hair wig. A good hair wig gives people confidence.
The Difference Between 2 Wigs
3.1 Lace Size
Lace size is the main difference between a 4x4 lace closure wig and 13x4 lace frontal wig. These two lace wigs have the same depth of lace and different width. Lace front wigs have 13 inches wider lace frontals than lace closure wigs that only have 4 inches wide lace closures.
3.2 Price
Compare these two lace wigs, the bigger the lace size, the more expensive price. Because 13x4 lace front wigs have bigger lace sizes, the prices of them also are higher.
In contrast, the prices of lace closure wigs are more affordable for most people.
3.3 Installation
The 4x4 lace closure wig is a kind of 99j lace front wig. Because it only has a 4 inches wide lace closure. Installing a 4x4 lace closure no need to use glue, people can secure it only by clips and adjustable straps.
Conversely, the 13x4 lace front wigs have 13 inches wide lace frontals that normally need to use glue to secure tightly. In the installation, a 13x4 lace frontal wig needs to take more time.
How To Choose Between 2 Wigs?
4.1 If the price is your first consideration, 4x4 lace closure wigs are more suitable for you. Because they have more competitive and affordable prices than 13x4 lace frontal wigs. For people who are students to have a limited budget, you can please choose high-cost performance 4x4 lace closure wigs.
4.2 If this is your first hair wig, and this wig needs to be easy to install. We suggest you can get a 4x4 lace closure wig. It is more convenient and easier to install than a 13x4 lace frontal wig. Because it doesn't need to use glue, and it takes less time on installation. That is why a 4x4 hair for sale is also named a beginner-friendly wig. For most office workers and students who are always in a hurry every morning. This wig helps to save time.
4.3 Some people are focus on the outlook of their wigs on the pursuit of perfection. 13x4 lace frontal wigs can meet your needs. These lace wigs have complete hairlines and perfect looks.
If you're into fashion, the 5x5 wig is your best bet. 5x5 closure wigs are one of the most popular lace wigs on the market right now because they are thin, soft, natural and easy to tie together.
Sponsor Ads
Report this Page
Created on Jul 8th 2021 19:57. Viewed 182 times.
Comments
No comment, be the first to comment.