8 Easy Steps to Repair Your Home Lawn
by Jessica Thomson
Expert Blogger
If you notice uneven growth and pits in your lawn, then it's time you should think about giving it a facelift. This is important because a healthy-looking lawn speaks well of your home and it can create a good impression on neighbours or visitors. Also, your kids play around in this area which makes it necessary for you to keep it in a good condition. You can either call a professional who specializes in lawn repair service or you can do the job on your own. If you're repairing your lawn, read on as we are going over several ways to make your job easier.
1. Diagnose the problem
It's crucial to figure out the problem first, else you won't be able to fix it. For instance, if
grubs
are the main issue, then you need to get rid of them before laying a new lawn. This will save you time, effort and money.
2. Start afresh
Study your lawn properly before starting any work. If you notice that half of the lawn is damaged, then you should start from scratch. You can begin with spraying a herbicide containing glyphosate on the garden. This can kill all the vegetation but can allow the growth of new turf.
3. Mow the lawn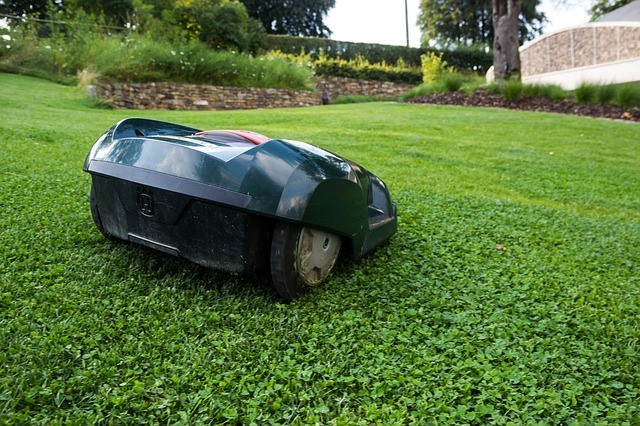 You should wait for a few weeks after applying the herbicide and then mow the lawn. Always remember that mowing can help in getting rid of short, dead plants. This is necessary because it prevents erosion and eliminates dead plants from shading your new lawn. Just avoid overdoing it as it can kill the turf permanently.
4. Rake
Raking is an important step that you shouldn't skip. You can rent a power rake as they are not too difficult to handle. But make sure you get the blades adjusted to avoid any unnecessary hassles. Leave about ¼ inch of thatch on the ground, rake off the remaining debris and compost it.
5. Seed the lawn
When the ground is ready, you can plant your lawn which begins with seeding. Spread the seeds in an even manner. Start by spreading it from north to south and then from east to west direction. Doing it this way will lessen the chances of bare spots.
6. Water the lawn well
When you're done planting, then you can water the repaired lawn to keep it moist. For the first few days, water it twice daily. Reduce it to once a day after a while depending on the condition of the soil. But always remember to keep the soil moist and not soggy to encourage better growth.
7. Feed repaired lawn
Apply a starter fertilizer to encourage the growth of grass shoots. But wait for them to grow to a certain height and then apply the fertilizer. Just remember that over-application of fertilizer can burn the roots so try to strike a balance.
8. Mow again
When the grass is three inches tall, mow it again to make sure the turf is equal and devoid of weeds. This simple step can make a lot of difference and you should pay attention to this detail for a lush green lawn.
A healthy and well-maintained lawn can increase the value of your home. By following these steps, you can repair your home lawn without much hassle. If you're running out of time, then you can always
call a professional
for the job.
Sponsor Ads
Report this Page
Created on Feb 22nd 2019 01:43. Viewed 672 times.
Comments
No comment, be the first to comment.