3 Tips to Handle 'Difficult' Clients in Event Industry
by Fiestro Events
Best wedding planner and event management company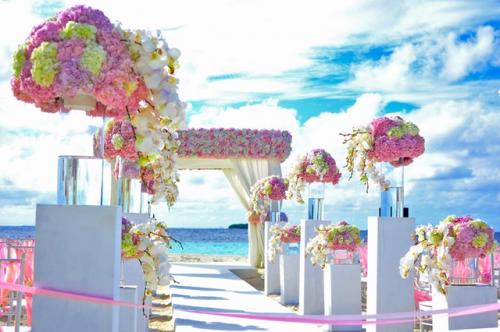 I have been working as a wedding planner in Jaipur for than a decade. However, my journey was not a smooth one. Several times, I delivered my best and was a target to customer dissatisfaction. One major reason why I opted for this line was that it was an opportunity to interact with different types of clients. Meeting new people has always been top of my hobby list. Little did I know that there would be 'difficult' people to deal with in this industry. My first few years of event management was a complete nightmare. Engaging with all kinds of people was tough and did no good in motivating me to work hard. I would share my experience. Some clients were always in a haste to get things done. Not being from this field, they failed to understand that some things take time. The most interesting clients were those who believed that they knew every event management company in Jaipur and their way of working. Most of them are not clear what they are looking for. This is an inevitable scenario. You have to discover the client's choices, likings, dislikings and tastes.

If you are also struggling to deal with various clients in the event industry, here are some tips that would help you in dealing with them:

Use Right Set of Words:

In any kind of business, customers are a valuable asset. If someone utters something out of anger or frustration, you need to calmly handle the situation. Always put yourself in the clients' shoes. There is no better way than driving out of such circumstances. Avoid speaking rudely to clients. That's not the way to do business. Try to be polite and use the right words when a 'not an easy to handle' person knocks at your door. In my career as a wedding planner in Jaipur, I have always tried to maintain business relations because that's all that matters.

Set a Particular Goal:

Nothing could be more productive than defining a goal. Take inputs from the event hosts, and understand what is the basic purpose behind holding an event. When you know what you aspire to be, it is easier to get there. Make it a practice to write each and every point to avoid any confusion in the future. Before zeroing in on anything, reconfirm from the clients. Usually, customers are moody, they can change their preferences anytime.

Believe in Yourself:

It's absolutely okay if the world stops believing you. But you must never keep your hopes and faith high. Any conflict can be settled through conversation. Showcase the clients your past projects and regain their lost trust. You must never hesitate to ask for their feedback. That's the way to grow in the event industry. You make mistakes and you learn from them. Everyone is a beginner here, there is no particular expert. You need to know that.

Have a client that is always complaining or yelling? Do not lose your calm and give him the outputs he is seeking. Wish you a great stroke of luck. In case of any query or assistance, feel free to connect with our managers from the best Event management companies in Jaipur. Hope you found this blog informative.
Further Readings:
5 Ways to Personalize Your Wedding Ceremony
How to throw a Christian Wedding like a Celebrity on Budget?
How Event Planners in Jaipur Hire Top Talent?
Originally posted at http://fiestroevents.eklablog.com/3-tips-to-handle-difficult-clients-in-event-industry-a166630326

Sponsor Ads
Report this Page
Created on Jan 3rd 2020 05:07. Viewed 175 times.
Comments
No comment, be the first to comment.