3 Hot New Eateries in Goa for Seafood Lovers
by Shruti Sharma
Content Curator
The winter months usually mean a lot of traction, seafood and world travellers heading to Goa. With so many holidays to enjoy during these months, Goa becomes the perfect spot to enjoy the local catch. From exotic fish to key prime lobster, Goa really knows how to treat a guest like royalty. Goan hospitality is known worldwide, with many travellers coming in from Europe and US.
Owing to the influx of new travellers coming each year, a lot of new eateries have opened up in Goa. Restaurants in Goa can be found both by the beach and on the boardwalk. A handful of them are hidden gems that are located inside smaller pockets. If you're an adventure seeker then you'll try out these incredible diners on your next trip.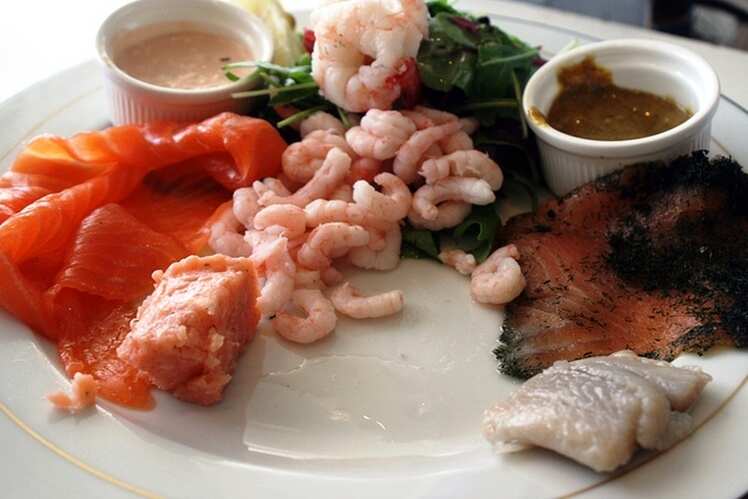 Pousada by the Beach, Calangute
Pousada is definitely one of the coolest looking diners in Goa. It's fresh, it has Greek-European aesthetics and it looks like a fancy dining place. They have a wide variety of seafood to choose from and their cocktails are quite special.
It's not too expensive to dine here, and you can always ask for recommendations from the local chef. They have a great Lobster that they serve with Konkan spices and Goan curry. The crowd here is uber cool and swanky, leaving you with a complete dining experience.
Corta's, Canacona
Corta's is the perfect place if you want to enjoy a nice cocktail in a luxury hotel. It's one of the few places in Goa that serves high quality seafood with international recipes and local ingredients. Wooden floors and base shack roofs adorn this place, giving it the perfect look and feel of a beachside restaurant.
It's located inside The Lalit Golf & Spa Resort Goa, which is a top Goa hotel resort. There are a lot of local sundown parties that are organised here, which add that extra charm anytime you're enjoying their delicious seafood. The setting is designed to ensure that you don't miss out on the quintessential Goan dining experience.
Sam's Goan Beach Shack, Majorda
Sam's shack is a prime example of what a Goan shack should be. Not only do they serve incredible seafood, but the ambiance is authentically Goan. If you love the lazy laid-back life that the place offers, then you'll enjoy it to no extent.
It's the perfect place to unwind after a long day of water sports and trekking. Most of the food on the menu is prepared to perfection, with their fried prawn rice being the delicacy to try. Sam's also has live music from time to time, making it a lively place to hang out in at night.
Sponsor Ads
Report this Page
Created on Sep 19th 2018 07:02. Viewed 308 times.
Comments
No comment, be the first to comment.