3 Examples of Free Software Solutions for Customer Support
by Vladimir Ilic
podroomcreative
Unless your business offers a product or service so unique that it can't ever be matched by another's copycat alternative (which is, of course, highly unlikely, or you wouldn't be sitting there reading this), you have to think about the quality of your customer service.
In today's saturated world, where consumerism is driven by abundance and diversity alike, the only differentiating point that really matters is how you treat your customers. Make one mistake and they'll leave you for good. Make a few and you'll go bankrupt in months.
Among the many different strategies and techniques that can help you improve and maintain the quality of your customer service without breaking the bank, free software solutions are the most effective. They streamline, automate, and optimize daily operations.
And there's so many of them to choose from.
To help you find the best solution for your customer support needs, we've examined tools from three different categories - all-in-one customer support platforms, specialized customer service software, and live chat & chatbot kits - and named the winner for each of them.
These are our three brilliant examples of free software solutions for customer support.
(Plus a couple of thoughts on how to use them.)
All-In-One Customer Support: Freshdesk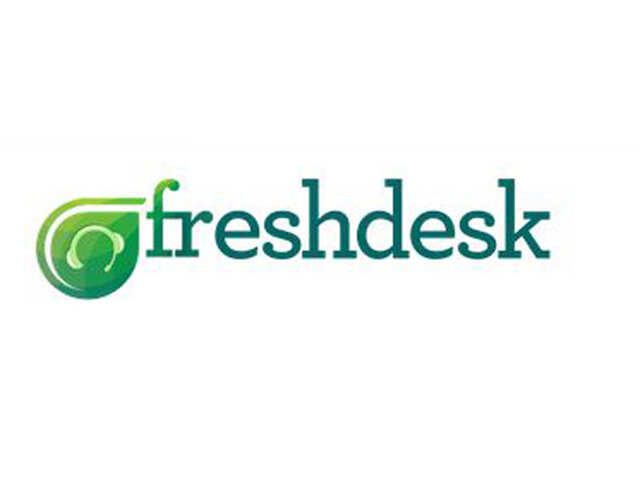 These solutions are the Swiss Army knife of customer service tools, or at least that's what they should be. Offering one-in-all support to your support reps, they come with a myriad of features and serve as centralized dashboards from where every aspect of service can be controlled.

And the king of complete customer service set-up is Freshdesk.
Other contenders we've taken into consideration (as you should, too) are Zendesk, Salesforce Service Cloud, and HubSpot's Service Hub. Their feature lists vary only slightly, offering comprehensive support toolkits in all four cases, as well as free trials and freemium accounts.
Why Freshdesk Is a Great Example
Aside from being "an award-winning help desk solution used by over 150,000 businesses including some of the top brands in the world", Freshdesk is also a customer-oriented support tool that provides every single functionality you may need but is still effortless to use.
The best and most useful of its features are:
A dedicated call center that's cheap and easy to set up.

Exterior knowledge base with intuitive authoring tools.

Ticketing support for managing multiple channels.

Detailed reporting that encourages improvement.

Gamification that boosts support reps' engagement.
Freshdesk is free for 21 days, which gives you enough time to fall in love with this tool. In case you're looking for an all-in-one customer support platform that's entirely free, we're sorry to be the bearers of bad news - when it comes to support tools, you can't have an entire cake and eat it too.
You can have a piece of it, though, which leads us to our second category:
Specialized Customer Service: Help Scout
If you don't want to pay for all the fancy features, but you still need core functionalities to help you manage tickets and customer queries, you might want to consider a specialized customer service solution. Unlike our first category, the feature lists here vary greatly.
The best of these tools, in our opinion, is Help Scout.
We've also tried Kayako, TeamSupport, Salesforce Desk, and Zoho Desk. Any of these tools can come in handy to you, depending on what features you're looking for. Specialized help desk solutions are great for startups and SMBs that don't expect to scale to enterprise models fast.
Why Help Scout Is a Great Example
Help Scout is lightweight and simple to use, but it still boasts all the essential features for support and ticket management. It allows you to organize your customer service tasks and thus increase the productivity of your reps. If need be, it can be expanded through integrations.
Some of its winner functionalities are:
A simple knowledge base that serves as a FAQ repository.

24/7 accessibility supported by Android and iOS apps.

Cost-efficiency, especially per Help Scout user.

Effortless integration with Salesforce, Slack, and HubSpot.
Help Scout offers a 15-day free trial, after which it costs $20 or $32 per user per month, depending on which pricing plan you choose. In comparison to other solutions from this category, Help Scout is basically free. If you're still not sure whether or not it pays off, give it a try.
Or skip this one too and go straight to a completely free solution.
Live Chat Kits & Chatbot Tools: SnatchBot
Some of the aforementioned customer service tools offer built-in live chat options that you can use for easy resolution and support. With live chat, which is a very effective alternative to call centers, your support reps can communicate with customers in real time.
Live chat can be outsourced to external customer service professionals, which allows you to provide 24/7 guidance and support. With enough of these reps on your payroll and a DIY knowledge base, you don't need any other feature. All tickets will be resolved on the spot.
Now compare that with a digital customer service rep - our pick is SnatchBot.
Why SnatchBot Is a Great Example
Unlike live chat, which still requires you to employ enough reps to be able to compensate for not having a comprehensive customer support system, chatbots don't ask for anything at all. Not money and not rest. A single digital assistant is capable of covering for five or more reps.
As for why SnatchBot is a great example, well, let its qualities speak for themselves.
SnatchBot allows you to design a chatbot without any technical knowledge.

It boasts the largest library of template bots that you can customize or use as is.

It supports Viber customer service, as well as Facebook, Skype, and six other channels.

SnatchBot is 100% free.

And if you want to integrate your chatbot with Freshdesk, SnatchBot is a perfect solution as it comes with simple to use API interactions and webhooks that are easy to connect with Freshdesk.
So let's recap.
As a customer service solution, chatbot is fully automated, available 24/7 across multiple channels, and completely free. A single digital assistant can interact with dozens of customers at once and in real time. The only thing you need to do is train it how to use your knowledge base.
A chatbot may not be a one-in-all solution, but it is one solution for all.
Sponsor Ads
Report this Page
Created on Mar 20th 2019 06:47. Viewed 278 times.
Comments
No comment, be the first to comment.