23 questions to quickly identify your client's needs
by TM Maria
Be a king in your own kingdom
Trade negotiations have become complex: prospects confuse "wishes" and "needs" and often lack time. In addition, many of your prospects may be reluctant to share data, while having infinite access to information about you.
To master the sales process in this modern world, we must start by asking the right questions to the customers.
Questions to identify the needs of your customers
Whether you're a beginner looking for a ready-made list of commercial questions or a manager wanting to test new questions with your team, this list should help you better understand the needs of your prospects. You will be able to customize your presentations according to their specific situation.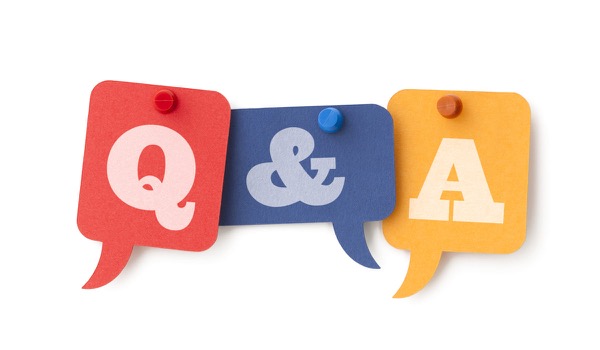 1 - What are your short-term goals? Long-term?
By asking this question, you will be able to understand what your prospect really is and how your product or service can help your prospect respond to it.
2 - How is this purchase important to you? For Your Business?
In answering this question, your prospect will explain how they think your product or service could help them solve a problem they are facing. You will be able to target the model or package that best suits your needs.
3 - What do you think is your main asset? Your main weakness?
This question will allow you to understand the successes of your prospect but also the difficulties he faces. These elements are essential to understanding what his needs are.
4 - How do you evaluate the potential of new products or services?
By answering this simple question, your prospect will let you know if he is open to using new products or services and you will have a clear idea of his interest.
5 - Who is your current provider? Why did you choose it? What can I do for you to choose us?
Use the answer elements of this question to highlight how your business is better suited than the competitor and how your services can better meet the needs of your prospect.
6 - What are your purchase criteria and your criteria for success?
With this question, you can understand what must be your product or service to please your prospect.
7 - What do you consider the most and the least important in terms of price, quality, and service?
Ask your prospect what aspects of the product or service are most important to them. You will be able to adapt your offer according to its answers.
8 - What level of service do you agree to fund?
Adapt your offer according to the financial arrangements of your customers and use its response to build an offer that adapts to its needs.
9 - What do you prefer at your current provider or provider? What do you dislike?
Your product or service must satisfy your prospect at the same level as your competitor. On the other hand, highlight your difference and explain how your skills are superior to those of your concurrent.
10 - What do you expect from the companies you work with?
Make sure to offer a service that meets the expectations of your potential customer. This question will help you identify your needs.
11 - What could prompt you to change provider or provider?
Depending on the answer to this question, adapt your speech and present the benefits of your product or service that could push your prospect to change provider or provider.
12 - What do you prefer about your current system? What would you like to change?
Do not offer your prospect a system similar to their current system if they want to change, but dwell on improvements or other solutions that could be adapted to your prospect's system.
13 - What do you think are your needs? How important are they?
A list of your clients' needs will enable you to prioritize the services to be provided according to their importance.
14 - In my place, what would you do?
This question is somewhat critical because you ask your prospect directly how you can help him.
15 - Which professional associations are you a member?
Know your customer's network! Some of your clients may be in contact with your prospect. If so, do not hesitate to mention it!
16 - What must we do to work together?
This question will allow you to know what elements your prospect expects and whether he is already happy to collaborate with your agency or company.
17 - When can we start?
Do not forget to ask this question to your prospect, this will allow you to set a date for the start of the collaboration.
18 - Can you tell me why you rejected our offer?
Unfortunately, your prospect may be refusing to work with you at the moment. It does not matter, do not hesitate to ask the reason for this refusal: it is important that you know the external elements that could guide the decision of your prospect to such a refusal to possibly improve your offer.
19 - What is the best way to work with you again?
Ask your prospect what improvements you need to make to your product or service to win the contract next time!
20 - During our last commercial transaction, what did we do that impressed you the most?
This question allows not only to know your strengths but also to subtly remind your prospect. Use the elements of answers to put forward these facts in your customer testimonials.
21 - What do you expect from your relationship with a supplier or service provider?
Understand how your prospect wants to interact with their supplier or provider to directly adopt the mode of cooperation that suits them.
22 - Who was the best salesperson whoever contacted you?
It can sometimes be hard for your prospect to find an answer to this particular question but if he gives you some examples of behaviors he has enjoyed at a commercial, you will know how to improve your business relationship with him.
23 - When can I call you back?
Finally, this last question is essential to perpetuating your business relationship ... do not forget it.
To know more questions & answers, follow help3r.com.
Sponsor Ads
Report this Page
Created on Nov 12th 2018 11:18. Viewed 138 times.
Comments
No comment, be the first to comment.