12 Ways to Save Money While Traveling
by Auto Europe
International Car Rental Broker
Traveling can be costly, but with the correct approach you can cut down the cost and stretch your budget. With careful planning and arranging key elements of your trip you may be able to save enough money to allow you to travel an extra day or two, to upgrade to better hotels or transportation options, or to dine out at upscale restaurants to enhance the experience of your trip.
When you are setting up a trip, whether you're planning to travel abroad or visit a new area within your own country, each step you take in the planning process is significant to ensure you get the best deal and don't spend money in places where you needn't.
Below is a list of 12 guidelines for saving money while travelling. While this list certainly is not exhaustive, it will be a good starting point to stretching your travel budget the next time you arrange travel.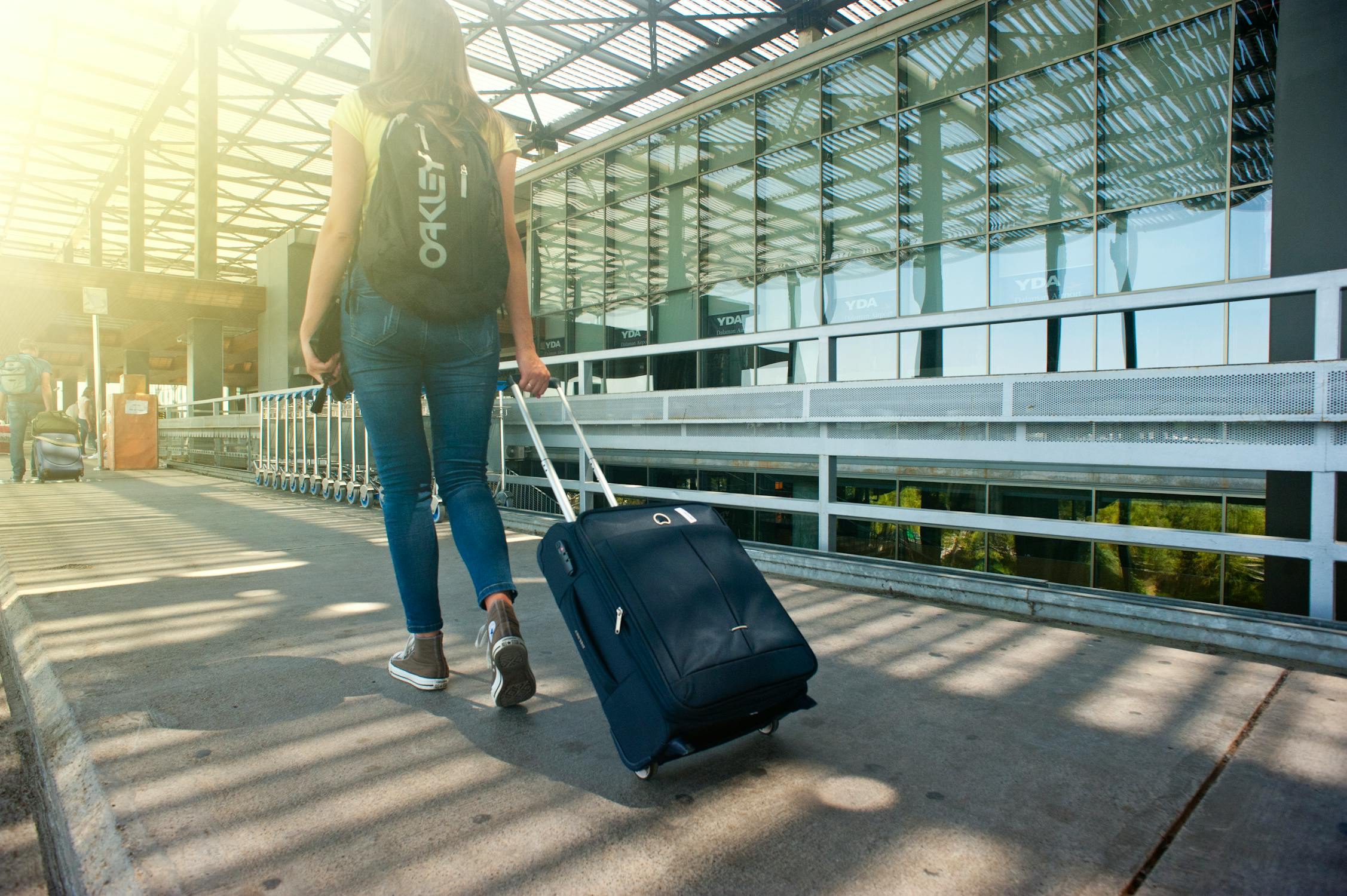 1) Take Longer Trips
The most excellent approach to save money while traveling is to obtain longer trips less often rather than several short trips. The longer your trip, the more time you will have to take slower transportation, and many transportation options (like car rentals for example) offer better per-day rates the longer the terms of your rental contract.
If you're traveling in Europe and plan to visit several destinations, you can also save money if you give yourself more time abroad. Instead of taking that flight from Germany to Milan, you may have time to book a train or bus ticket to cut out the cost of an extra airline ticket.
2) Track Your Expenses while Traveling
It may sound like a no-brainer, but many travelers use their credit or debit card and do not pay close attention to how much they're spending at the restaurants where they eat. They also may be over-tipping.
When you're traveling in a foreign country it can be easy to lose track of how much you're spending on a daily basis and how close you are staying to the travel budget you had set. Use some kind of app to tabulate your expenses and do the currency conversions so you have a clear view of how much you've spent. Even better, obtain local currency at an airport currency exchange kiosk upon arrival and limit your spending to the cash you have on hand.
3) Do not Shop in the Vicinity of Tourist Attractions
In the vicinity of Tourist Attractions, prices are generally a lot higher and as an alternative you should look for a neighboring market to shop. As a general rule if you shop like a tourist you'll spend like a tourist, and if you shop like a local you'll save a lot of money and stretch your travel dollar.
4) Be cautious on Food and Drink Spending
One of the places where it is easiest to overspend is at restaurants. You may not be able to read the menu, so it may be easier to order a special or to choose something the waitstaff recommends, which is generally one of the highest priced items.
Every time you dine out go into the restaurant with a budget and a plan and don't over-indulge.
5) Dine Local
It may be tempting to dine at an international restaurant chain that you recognize from back home, but avoid it. The prices are probably higher than they would be at a local pub, bistro, or cafe. You're traveling to enjoy the unique offerings of your destination so make sure you give yourself the opportunity to do so.
6) Don't Eat on the Beach
While a picnic on the beach is fine, those seaside restaurants and cafes will carry a premium price tag in most travel destinations, so if possible walk a few blocks inland to enjoy the same food at a better price.
It's fine to treat yourself to one seaside meal, but unless you've budgeted for it, don't over-do it.
7) Don't over-drink
Not only can becoming intoxicated while traveling make you a target for pickpockets and other criminals, it's also very expensive. If you do plan to drink a lot, buy a bottle of wine or spirits at a local liquor store and enjoy a few inexpensive drinks in your hotel before you go out. Not only will this extend your time of consumption to make drinking safer when traveling, but it will also cost a lot less than the same drinks would when ordered in a bar or restaurant.
8) Pack properly
Beyond saving on luggage fees at the airport, if you follow a packing checklist and pack what you need (but no more), then you can avoid purchasing items while you're on the road. This allows you to spend your travel dollars where they count - in experiences.
9) Plan Your Flight Bookings and Transportation
It might be cheaper to fly into an airport that is close to your final destination instead of a major airport terminal. If the airfare tickets are comparable, you can save on ground transportation to and from your hotel. Similarly, it is sometimes cheaper to rent a car at a downtown or train station location instead of at the airport, even if you have to take a taxi or train to get to your car rental depot. Car rental companies pay a premium to have lots at the airport, and you can avoid this "airport surcharge fee" by arranging pick-up and drop-off downtown.
10) Take advantage of Discounts and Freebies
Many transportation companies offer discount codes and freebies that you can enjoy if you do your homework and book in advance. Make sure you take time to find all of these great offers that you can to stretch your travel dollar.
11) Comparison Shop
Before you reserve on any website (airfare, hotels, tours, transportation) do a little research and see what discounts you can obtain by booking elsewhere. Just be sure you're comparing deals in an apples-to-apples way. Some discount travel companies hide fees and don't reveal what you'll actually pay, which can end up costing you more in the long run.
Try to find and book with travel companies that offer a "best rate" or "price match" guarantee. This way you can lock in your price early, and if you continue to search you can call them with a better rate later if you find one and be sure that you've booked the best deal.
12) Make a Budget
Making a budget for traveling is important, the same way it's important to budget for your household expenses. If you don't have a plan, don't be surprised when things don't go as you expect. Be smart, make a budget that gives you room for some flex-spending every day, and then stick to it so you can enjoy a fantastic vacation.
Sponsor Ads
Report this Page
Created on Feb 13th 2019 11:19. Viewed 544 times.
Comments
No comment, be the first to comment.