11 Marketing Tips for Startups
by Archie Dent
Business consultant
Owning a startup, your main priority should be promoting your products or services to help your business get known and attract clients within the shortest time possible. Marketing may not be easy for you since you may not have enough funds to spend on promoting your startup.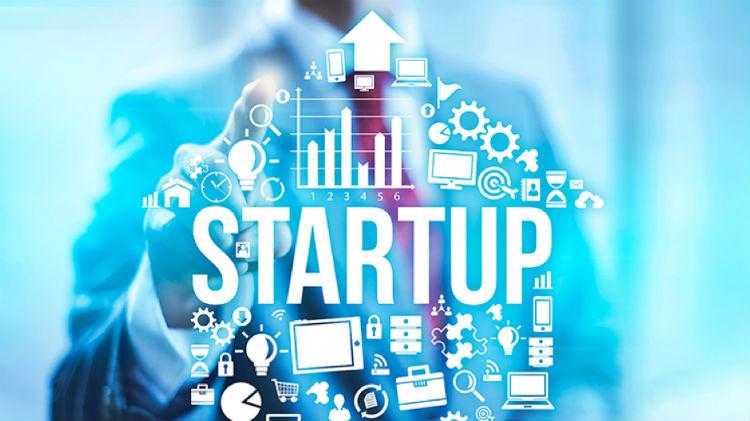 The following 11 startup marketing tips can help you run your business without wasting your money.
1. Marketing Budget
It is important for you to allocate a marketing budget for your young business depending on your financial capability. Working within your budget will ensure that you structure your marketing strategies within your set budget and avoid straining your business finances through overspending.
2. Business Cards
One simple way of promoting your startup is to share your business cards with the people you interact with. Get yourself fancy great quality business cards and ensure that all your business information is perfectly captured in your cards.
The cards will assist you to connect with the people you interact with. Even though not every person may immediately be your customer, it will be easy for them to get in touch with you whenever they require your services since they have your details.
3. Appealing Website
It is no secret that nowadays the Internet plays a great role in promoting companies. It is essential for you to have an online presence for your startup by having an appealing website. Many customers are increasingly using the Internet to search and buy their products and services online compared to the traditional shopping way of visiting their favourite stalls.
High-quality content in your website and well-incorporated SEO will ensure that your website ranks on the top pages of search engines whenever prospects search for products or services online. Thus it will be easy for them to locate your startup and purchase from you.
4. Startup Social Media Pages
It is undeniable that nowadays people are not only using social media for interactions, but businesses have also taken advantage of the platforms to market their products and services. These platforms have many members; therefore, you can target to market your startup to many people.
You can ask your website designer to link your company social media platforms to your website. That way, the people you interact with in the platforms can easily find your website for more information regarding your services or products. Ensure to capture the attention of your social media platforms visitors by using high-quality pictures for your marketing.
5. Deliver on Your Promises
If your young company is in the line of business where you offer lead times for delivery of your products, it is essential for you to honour your delivery times promised to your customers. That way, clients easily can build confidence in your services. They also will pass positive comments to their friends, family, and networks and this can grow your business for they too may be interested in doing business with your startup.
6. Attending Business shows and Conferences
Owning a young company, there is so much you have to learn by attending business shows and conferences related to your startup niche. Visiting them, you not only get the opportunity to network and learn from fellow entrepreneurs from established businesses, but you also get a chance to exchange your business cards with the people you interact with.
You can get business leads from these connections since you can get in touch with the prospects that show interest in your startup. Others also get in touch with you whenever a need arises.
7. Email Marketing
Email marketing is an effective way of communicating with your existing clients and prospects. Now that you have a collection of business cards, through email marketing you can email your prospects information regarding your startup products or services.
Through email marketing, you can keep your clients and prospects updated on any discounts or promotions you may be running. Additionally, you can keep them posted when you expand your business and introduce new products.
8. Excellent Customer Care Services
Nothing can easily build your company like excellent customer care services. Whenever you interact with customers, ensure to offer your best customer care services and leave them with something positive to talk about. Every satisfied customer would want to buy from you whenever they need a service or products that you sell, and this can help you to grow your startup.
Similarly, you may end up losing clients due to poor customer service. Worst case is that the same clients can bad mouth your startup with their networks and discourage them from doing business with your startup. It can take longer for your startup to grow if the word shared by people is negative experiences, and this is not what you want for your startup.
Even though it is not possible to please every customer, in case of any complaints, it is advisable for you to try and solve the issues in the best way possible.
9. Understand Your Customers Needs
Plenty of startups fail due to lack of proper research and assuming that they know what products or services their clients may require. It is important for you to do proper research to understand what services or products customers are seeking. The best way to get clients is by creating demand by providing products or services that customers have been looking for, but they can't find a provider.
To get yourself better known, interact with your customers through your social media platforms, engage in discussions in forums related to your startup niche and create focus groups to find your customers' problems and the ways of decisions (you can also use essays on social issues to find these possible problems). You will be surprised how much information, advice or recommendations customers can give you when they get to know you better. Clients will be more comfortable to do business with someone whose reputation they know.
10. Identify Your Startup Target Audience
It would be unrealistic for you to assume that you will make a positive impact on everyone that you reach. An effective way of promoting your entity is to have your marketing campaigns tailored to reach your target audience. It can be quite costly to reach all the masses, and this also may not deliver the required results.
If you are using email marketing for example, when you structure your marketing to a target audience, it is easy to come up with various email templates that you can email your audience at various times.
11. Build Relationships and Partnerships
It is not easy for you to succeed in business on your own especially if you are starting up your entity. Identify some stable businesses that you admire within your industry which you can partner and build relationships with. They can play a great role in growing your startup by sharing their wisdom based on their success and failures.
These tips are meant to shed some light on some cost-effective ways of marketing your entity. You can grow your startup within a short time by putting these tips into practice.
Sponsor Ads
Report this Page
Created on May 18th 2020 14:14. Viewed 449 times.
Comments
No comment, be the first to comment.