E-Reading Changing Reading Habits, How We Get Book
by James Taylor
Business Consultant
Did you believe the ongoing consolidation of video and Internet would lead to the demise reading? Not so fast, research shows.
According to a recent study by Marketing And Research Resource Inc., owners of e-readers consume more books than those loyal to the old Gutenberg staple. When iPad launched last year, the e-reader was no longer a niche market. Fierce competition followed by Amazon (Kindle), Barnes & Noble (Nook) and Sony (Reader).
During the first half of 2010, e-book sales catapulted by 183%. And while printed books have increased 1.8% year over year, book-retailer Amazon claims that e-book readers purchased 3.3 as many booksafter buying a Kindle.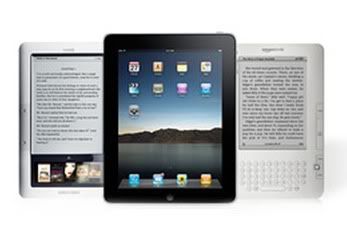 And who would have thought libraries would be revived by the technology evolution? Libraries are introducing new services, letting customers check out e-booksonline that lock down at the end of the loan period.
More information about gadgets and gizmos can be found at
http://www.decisivemagazine.com/
Report this Page
Created on Dec 31st 1969 19:00. Viewed 0 times.
Comments
No comment, be the first to comment.