The Daily Meal: Top Food Factory Tours in America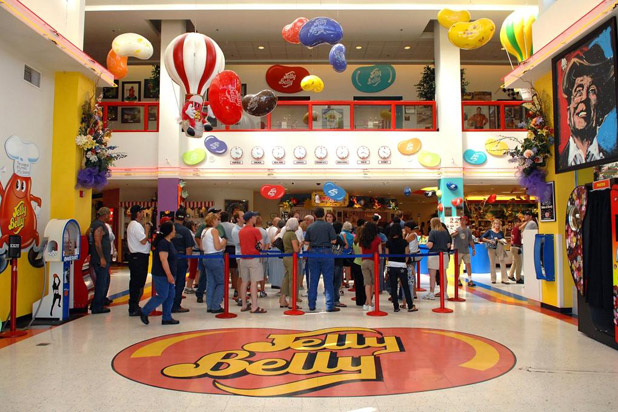 Want to live out your Willy Wonka & the Chocolate Factory fantasies? Turns out you can! Inspired by the 1971 musical, The Daily Meal checked out all of the delicious ways to learn about food production. From jelly beans to potato chips, there are food factory tours and tastings to satisfy any craving--so beat the heat indoors at one of these fun food factory tours or events (Photo Credit: Jelly Belly Factory).
Click here to see the Tastiest Factory Tours in America
Factory tours offer a fresh, creative way to keep the family busy, especially on a tight budget, as several of the tours are completely free. No, you won't be able to run around and gnaw on two-foot gummy bears, sip from a chocolate river, or score an Everlasting Gobstopper. That said, many of the tours include munchies like chocolate, cheese, and potato chips. It may not be the healthiest activity, but it will certainly be a memorable one.
Click here to see the World's Wildest Dining Experiences
Aside from the tasty bites, the food factory tours and tastings share company history and fun facts about the products. Want to know how long it takes to make a single jelly bean? Are you curious about the exact contents of your teabag? Clueless about how cheese is made? Get the answers to these and other questions from the educational and interactive tours. Why not build a trip around one of these destinations?
Click here to see Fuselage Feasts: Airplane Restaurants and Hotels Around the World
Food factory tours make for great family vacations, so pack a few suitcases, fire up your GPS, and check out the Top Food Factory Tours in America.
- Nina Fomufod, The Daily Meal
More from The Daily Meal:
How to Eat Like an Olympian on the Road
10 Food Vacations to Take in 2012
All-Inclusive Resorts with the Best Food
8 Ideal Bike Tours for Food Lovers
Eat on the Wild Side
Comments
No comment, be the first to comment.