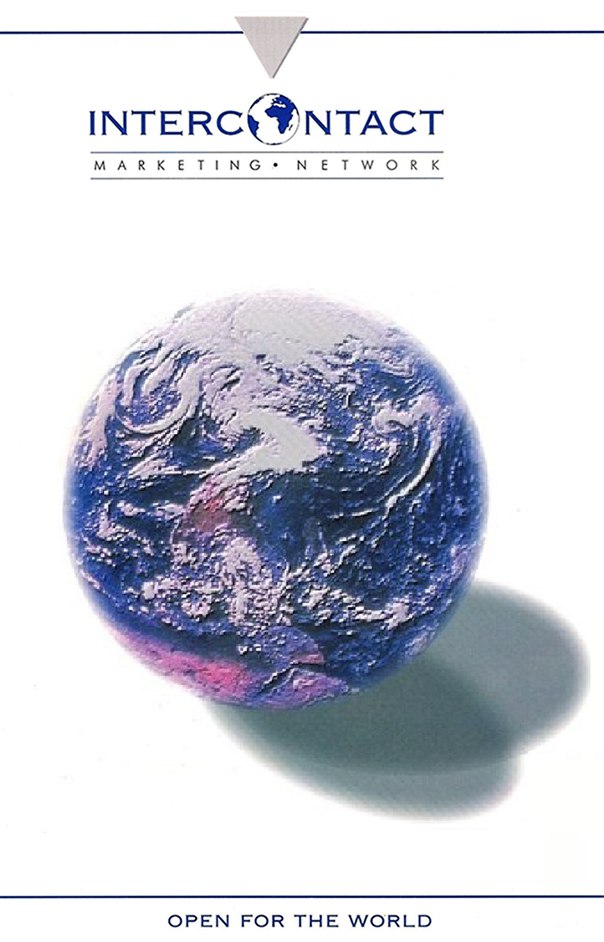 日安 * Good afternoon * Buenos días * Bonjour * Bom dia * Guten tag * Добрый день * Buon giorno * こんにちは * İyi günler * Selamat siang * नमस्ते * Goeiedag * Καλημέρα * نهارك سعيد * Sabah el fol * Dzień dobry * Bonan tagon * Selamat sore * Jó Napot *

INTERCONTACT Business Development | CN-EN-DE-FR-RU-IT-ES-HU |

Welcome! We're glad you're here!

First of all we would like to thank everyone for their cooperation and attention, connections from all over the world. Business relationships, projects, business proposals, investing, trade. Everything all together on these spot.
Great things are achieved through continued persistence and dedication. Free information and advice please contact us with confidence. Business development together. Wish you best of luck!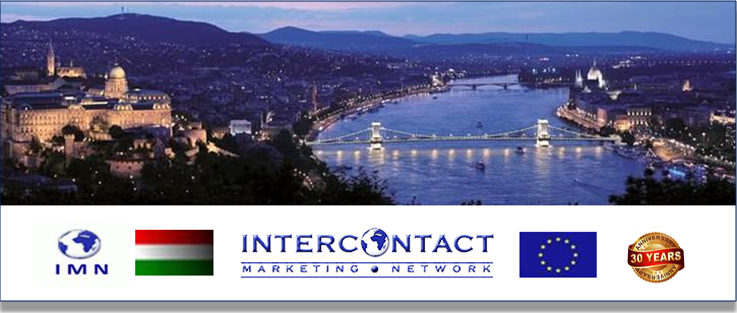 Established in 1990, our company, Intercontact Marketing Network Ltd., is a business organization, whose main aim is to help companies find appropriate business partners, manufacturers and explore investment opportunities. Intercontact company website on Internet since 1997 work continuously.
Intercontact collects the product requirements and offers of foreign and domestic companies and circulate them in Hungarian language through its information channels including Hungarian business and commercial magazines, an internet site and a network of foreign embassies and trade offices.
We are in connection with several companies, Embassies and Commercial representations of numerous countries. These relations are based on mutual exchange of business information. So in cooperation with these organizations we are trying to help the foreign and domestic companies to find the best partners for their needs.
Our business relations are extended on 80 countries of Europe, Amerika, Africa, Asia, Australia, and we obtain a large number of information, business requirements from them, and we send them information regularly of our Hungarian partners as well.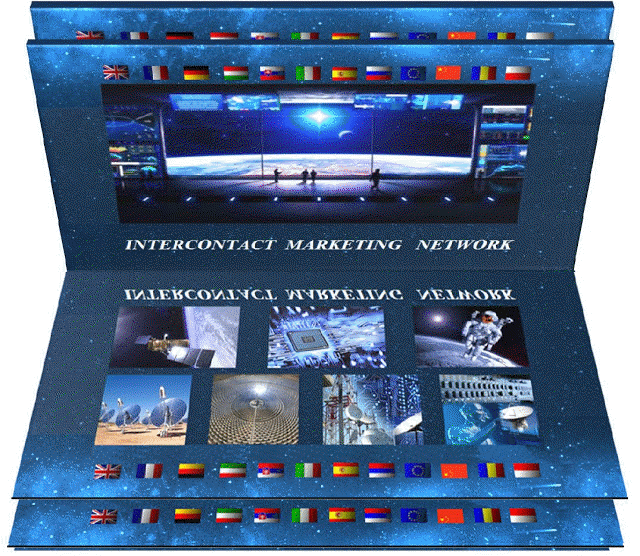 The sources of our business information are:
· Chambers of Commerce, Industry, Economy
· Embassies' commercial sections
· Representations
· Foreign data bases
· Foreign companies' catalogues, economical publications, magazines
· Firms, companies, enterprises.
To realize above mentioned services we have:

· smoothly working network all over the country
· hundred of agents
· permanent information of business
· computerized data base network
· well developped national and foreigner partnership network.
Our company is concerned in:
· representing foreign companies with a full scale of administration
· selling products, general trading
· export-import consulting
· manufacturing capacity binding
· contacting producers and sellers
· market-research, advertising, promoting work
· obtaining, planning and manufacturing means
· production, and managing all the things you need
· exploring business opportunities for investors.
These acitivities focus mainly on the following sectors: metal industry, woodworking, plastic and building industry, food-processing, the electronic sector and related trading and services.
Considering that we hope to have your aroused the interest of several companies, we would appreciate if you could supply us with further details, such as:
· the approximate price of goods
· required amount of products (monthly, annually)
· transportation terms, conditions and timing
· terms and conditions of payement
· technical drawings including measures
And it would really be handy if you could supply us with catalogues and brochures of the products you need.
We kindly ask you to give us these data with detailed description, and we would have the pleasure to receive you in our Budapest office, as long as you are planning to visit Hungary. You could then have personal negotiation with the possible producers that we select for your needs.

Should you have any more demands of offers, please do not hesitate to contact us, and we will have the pleasure to help for you. In the future we will be ready to circulate your material in our information system and send it to our business network partners.
We are waiting for exporter, importer, producer, industrial, and commercial companies who want to open trading company in Europe, and representation office in Budapest. Please inform us about how do you want to do it, where, and so on, and we will help you to find cooperators or whatever you need to achieve your goal.

We can guarantee partnership network for the presentation of patents and inventions, coupled with consultation. We undertake to manage and to introduce new products into the inland just as into the foreign markets.
Exploring investment opportunities for investors, founding joint ventures, trading consultation, ensuring paid-work and outworker background belongs to our services as well. We take arrangement of Eastern and Central Europe businesses, as well foreign representation of firms.
We hope our short brochure caught your attention and we can create a successful partnership with your company. We are waiting for your orders, business offers in any theme, volume, and frequency. If you have any concrete offer for partner seeking please send it by email.

Should you have any requirement or products offered for sale, or if you wish to know more about our company and activities, please visit our website, or contact us by e-mail.
Thank you for your kind attention, we are looking forward to hearing from you soon,
More information & business opportunities: | CN - EN - DE - FR - RU - IT - ES - HU |

Thank you to all our visitors from these countries!

Intercontact Marketing Network - Collected Flags of Website Visitors from 1997
First of all we would like to thank everyone for their cooperation and attention, connections from all over the world.

Intercontact Business Development since 1990 | CN - EN - DE - FR - RU - IT - ES - HU |

Die Welt verändert sich ständig, wenn du nicht folgst, bleibst Du hinten.
Intercontact Geschäftsentwicklung seit 1990
Thank you all for viewing!
Comments