When Do You Really Need to Call a 24-Hour Plumber?
by C James Plumbing & Heating Inc
24 X 7 Emergency Service
Are you looking for an emergency or 24-hour plumber? If the inside of your house looks like a swimming pool, then you definitely need a plumber.
There are many jobs in your house that require the service of a licensed plumber, such as when your toilet backs-up into your tubs and sinks, or when there is a need to install a new pipe line. In such cases, a plumber can fully diagnose and evaluate the issue, giving you many options for repair and/or replacement.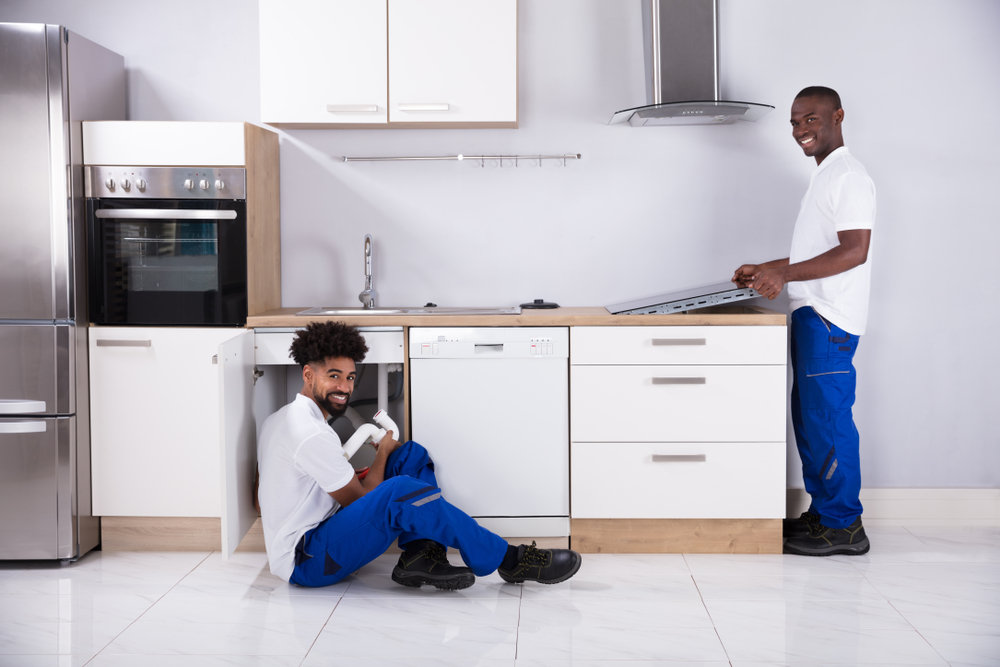 The emergency arises due to the water that uncontrollably runs out of your faucet, or when the toilet starts flooding the house. It is a well-known fact that a plumbing emergency can strike without warning. If you do not take immediate action, it can cause major damage to the rest of your home.
In the event of a plumbing emergency, it is essential to take proper steps to minimize damages.
Here is the list of steps you should take when disaster strikes your pipes:
1. Simply turn off the water
Your first course of action in case of a plumbing emergency is to shut the water off immediately. It is essential to know where your main water shutoff valve is in your home.



If the problem is caused due to a specific fixture, such as your sinks and toilets, then you can turn the valve clockwise to stop the flow.

If you can't identify the problem, to play it safe, simply turn the main valve clockwise to eliminate water flow to your entire home.

2. Turn off the water heater!
Once the main supply of water is off, it develops pressure and hot water begins to rise within the water heater. If the pressure exceeds the unit's limit, then the water heater bursts leading to even larger problems.

To prevent this possibility, turn off the unit itself after turning off the water to your home.

3. Once the water valve is off, open the spigots
All the spigots that are located outside of your home should be open after the water is shut off. This helps drain the pipes that otherwise direct the water into your home.

4. Stop all the leaks
Even after you turn the water off, the lingering water may continue to leak. This may be prevented by using tape, until a professional is able to assess and fix the problem.

5. Other than these scenarios, the following are other common problematic plumbing sounds:
a) Banging
Do you hear a banging sound whenever you turn the water on in your home? This is called a water hammer. Water hammers happen when the closed valve obstructs the rush of water through a pipe. This leads to a smacking sound, that not only damages the pipes, but also loosens their joints. Another cause of the sound may be when air chambers in your pipe valves clog with water. In this case, only a plumber can help you clear those chambers and replace any damaged parts.
b) Shaking Sound
When the pipes create a loud shaking noise due to water that runs through them, it indicates that they are probably not as secure as they should be. This may be due to the loosening of mounting straps that are used to secure your pipes. This problem can be fixed by tightening the straps or by completely replacing the parts that have been pulled or worn away. In this case, it is wise to get in touch with professionals to resolve the issue.
c) Gurgling Sound
Gurgling sounds are produced due to clogs that block the water as it makes its way down the drain. Whenever you use any of your drains, gurgling sounds are caused due to the problem with your drain vents. You should properly vent the drains to prevent air bubbles that cause the gurgles you hear throughout the house. An expert will know exactly how to replace your drain vents.
d) Screeching Sound
Have you ever watched a horror movie and heard a screeching valve? This sound comes when you turn on a faucet and hear a high-pitched whine before the water comes out. Screeching faucets are caused due to loose or defective parts in the faucet itself. The easiest way to fix a screeching faucet is to simply replace it.
There is no end to all the plumbing problems. Fortunately, there's a solution for everyone. Next time you face any plumbing problem or any plumbing noise issue, get in touch with one of our
24-hour plumbers in Manhattan, NY
. We can figure out where the sound is coming from and fix it fast – preventing any major damage from taking place.
Sponsor Ads
Report this Page
Created on Jul 4th 2018 08:04. Viewed 436 times.
Comments
No comment, be the first to comment.