What are ACP sheets?
by Swetha So
Analyst
ACP stands for Aluminum Composite Panels. ACP sheet are flat surface panels usually made up of rubber and aluminum. There has been tremendous change when it comes to the ACP manufacturing. Initially, they consisted of two layers with the aluminum being the external layer that will be exposed to the harsh environment and rubber as an inner layer. But over the time, rubber layer is laid exactly between the two aluminum sheets to make it thicker and resistant to the weather conditions.
ACP Thickness
The thickness of the ACP sheet vary based on the purpose for which they are used. Height is the main factor based on which the ACP thickness is selected considering the wind velocity. The thicknesses are available in different sizes starting from 1mm to 4mm. This is the minimum level. We also have thickness levels from 5mm to 6mm for the buildings and constructions that are situated at higher elevations.
What are the Variations in ACP?
Aluminium is available in metallic and non-metallic colors which include black, silver, white, gold and many other colors as they can be painted with colors based on the requirements.They are available in different styles and patterns like the mirror, brushed, wood and marbles finished. Among these, marble finish is mostly used for interiors (home and hotels) while wood is used for commercial offices.
Features of ACP
They are lightweight when compared to any other metal. By this, the weight of the overall building that are at higher elevations is not impacted much.

They are fire and waterproof.

They are durable as hard coatings are used exteriorly to cover the aluminum surface to make sure that it can withstand the air reaction.

You can get them in different colors and patterns.

It's affordable and with its light weight feature, it's more in use when compared to any other heavy and expensive materials.

They can also be reused and needs less maintenance.

Resistant to moisture,pollution and corrosion.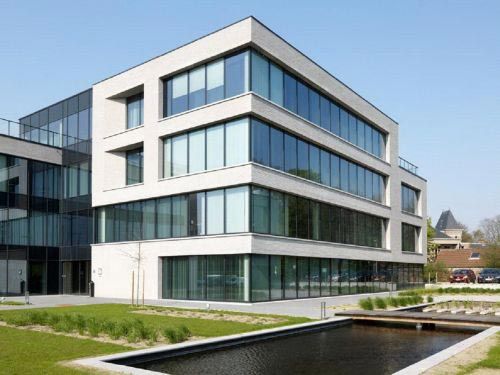 Use of ACP
Previously ACP use was restricted to the external construction and building ACP cladding. But now they are used for interior purposes as well. They are used as a decorative material for the home and restaurant interiors especially like false ceilings, kitchens, Balcony, and doors. ACP is used in commercial office buildings in order to patch up and cover the beams, signboards, columns etc.
Use of ACP in different fields
Recently ACP is being used as a backup material for setting up fine art photography giving an acrylic look overall. As they are light and easy to move, they are used to make up lots of temporary structures like trade show etc. The efficiency, light-weight, durability, and easy processing and forming and other features have let ways to use them in structures like spaceship too.
If you are planning to get a nice and sleek look for your buildings, then ACP is recommended with so many features adding to its bag. Among the economical and yet the best resources available in the market, ACP cladding is opted more compared to other metals.
Sponsor Ads
Report this Page
Created on Sep 2nd 2017 01:22. Viewed 1,234 times.
Comments
No comment, be the first to comment.