Villas DeRosa– Blended with Modern Amenities to Offer Relaxing Akumal Experience
by Villas DeRosa Beach Resor
Villas DeRosa Beach Resort
Hotel rooms which give spectacular view of beach and ensure an excellent panoramic sea view always appeal tourists and offering distinct experiences to the visitors. Located in the Akumul area, the Villas DeRosa Resort is the first choice of people preferring to accommodate near beach. The hotel offer large and comfortable suites to make your stay luxurious. The hotel offer easy access of its private beach.
If you have planned a trip with your family and white sandy beaches are your preference, Akumul Villas DeRosa Beach Resort can easily fit to your needs. Also whether you are looking for a romantic getaway or special family vacation, this amazing condos can provide you with a comfortable and relaxing Akumal Experience.
Villa DeRosa encompass two buildings with three levels in each building. It offer flexibility to the visitors to choose from one of its 1, 2, or 3 bedroom beachfront condos. Their
Akumal beach hotel rooms
are located on the opposite side of the buildings, facing the swimming pool and garden view. The hotel also offer private dining facility to the tourists making their stay here.
The front side of the condos include an authentic beach palapas providing shade and atmosphere so that one could enjoy the place and relax on reclining lounge chairs overlooking the beautiful Caribbean Sea. Enjoy your favorite means and snacks into your own private dining. The swing style sears create a fun atmosphere to relish your favorite beverage.
In each of the beach front condos, you may find large and spacious living areas. These living areas is magnified with good looking furniture. Each beach front condos include private terrace overlooking the ocean with large sliding glass doors entering the living room. Amenities Villas DeRosa offer to its guests include WiFi, flat-screen TV, coffee maker, free bottled water, ceiling fan and air-condition, full-size refrigerator, coffee maker, microwave, blender, stove & oven and many more.
Each bedroom is placed with a king size bed or two twin size beds. If you visit to Akumul in group, prefer to use a three bedroom condos which is added with three bathrooms. Meals and snacks can be ordered from their menu and delivered to your own private dining room overlooking the beautiful Caribbean Sea. The small hotel rooms facing the swimming pool easily accommodate 2 guests comfortably. The hotel rooms have private bathrooms and small balcony in each room offer a garden or pool view.
Villas DeRosa feel proud to own private scuba diver center which is popularly known as Aquatech. Founded in 1986, Aquatech has been providing safe and enjoyable scuba diving adventures to the tourist coming to this place. The open water reed dives fit different levels of experience, from scuba enthusiasts to advance boat dives.
If you have been looking for
cave diving Riviera Maya
, Villa De Rosa dive sites are ideal for guests who accommodate in the hotel rooms here. Their amazing training site is located at 30 feet deep. The deep diving sea area support pure white sand and many sea life animals to enjoy. The hotel have excellent diving sites for the experienced divers. The bottom of the diving site is full of pure white sand at 40 feet. The reef begins at 70 feet creating 50 foot walls on other side of the fingers. Explore as much as fingers you want to explore and keep experience in life.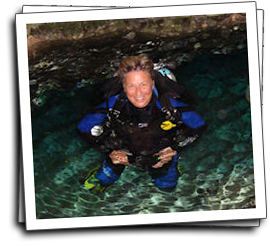 If you are a certified scuba diver, never miss the opportunity to experience the fresh water cavern diving. The Caverns and Caves in the Akumul area are world renowned to offer an exciting scuba diving experience. So, make a trip to Akumul to experience the exciting cavern dive with Villas De Rosa
Sponsor Ads
Report this Page
Created on Sep 25th 2020 05:47. Viewed 354 times.
Comments
No comment, be the first to comment.