Top Workouts To Increase Your Vertical Jump for Volleyball
by Nancy Richard
I am Professional Article Writer...
Playing volleyball, whether on the beach or indoor is fun and enjoyable. As a volleyball player, you should ensure that you dominate and explore the game in the right way. Besides basic techniques and skills, you need to jump up higher than your opponent in order to slam the ball or even block your opponent's shots. Below are some effective tips on
how to increase vertical jump for volleyball
which will greatly help you within no time.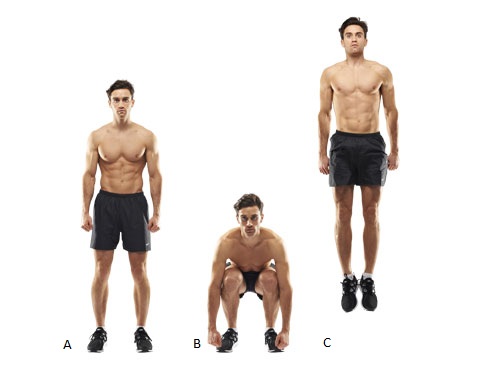 Squat Jumps

You can perform this workout in different ways. Basically, you should stand with your feet with about fifty centimeters apart in length on a flat surface. Then, flex at both your knees and hips sitting your rear back. When you are descending while flexing your knees and hips, ensure that you initiate a counter-movement with your hands, swinging them back when your rear is going back.
When you reach the bottom of your descent, you should immediately and explosively fire your knees and hips while extending them fully as well as jumping off from the ground surface. You should ensure that the arms come with you and also end up reaching for the sky that is above your head. While landing, do so heel to toe and immediately continue with the next squat jump. Perform every jump in faster succession until you finish the set. This is one of the topmost plyometric workouts for volleyball players.
Bounds
Bonds is one of the most common workouts that you can use to increase your vertical jump. You can do this workout by jogging at moderate speed, pushing off your right limb with an extended stride, while at the same moment raising your left leg up at an angle of ninety degrees, keeping your thigh parallel to the ground. When your left leg is up in the air, your right hand should form a ninety-degree angle to offer your body more momentum. You should repeat this exercise with the other leg and then continue for a distance of forty to fifty meters long.
Kettle-bell Swings
There are various ways for which you can perform the kettle-bell workout, for example, the double arm kettle-bell swing. For you to perform this lift, you will be required to have a single moderately heavy kettle-bell with you. You should set the bell between your legs and the squat to lift it up. Then, you will need to perform a hip snap technique. With this technique, you will fluently and constantly have to flex as well as extend at both your knees and hips in order to create enough momentum that will swing the iron ball up to the chest level. This exercise is great for developing hip power, core strength, as well as help you increase your vertical jump.
Step Ups
Step ups are one of the workouts that you can include in your vertical jump workout programs for volleyball training. To perform step-ups, you will need to have either some dumbbells or even a squat bar with weights on it. With one of them, you should stand in front of a stool or even a box of about two feet high, then step up onto the stool or box with one foot while raising your knee from the lower foot up to your chest. You can then step down to switch your legs. The workout is essential for building up your calves and your quadriceps.
Volleyball game is definitely a sport that always values high upright jumps. As a spikier or a blocker, you always jump near the net. Knowing how to increase vertical jump for volleyball is the best compliment for you to win your game. Remember, anyone can practice hard, but it is only the champions can train smart!
Report this Page
Created on May 13th 2018 19:26. Viewed 390 times.
Comments
No comment, be the first to comment.