Top 10 Digital Marketing Trends in Real Estate
by jessica sa
Digital Marketing Expert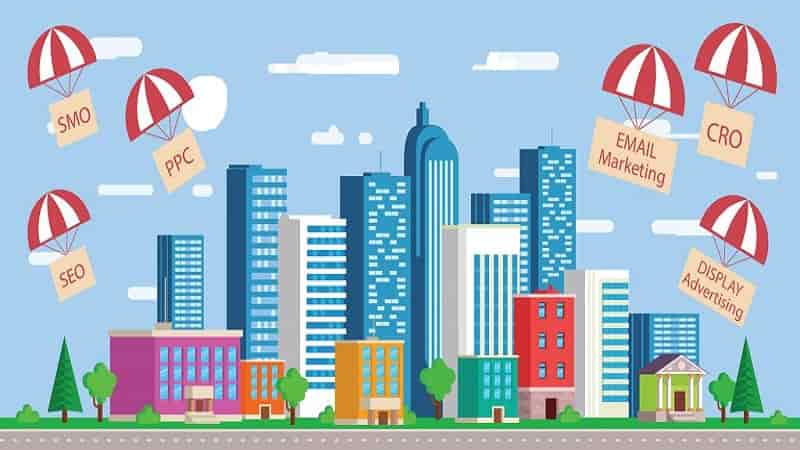 The real estate industry is continuously evolving and is in need of keeping up with the latest trends to maximize the leverage of reaching out to its target audience. The realty sector has also ventured into digital marketing to ensure the right reach at affordable prices.
Here is a list of top digital marketing trends followed by the real estate industry.
1. Being mobile-friendly
Consumer behaviour is now highly concentrated towards purchase made on mobile devices when compared to purchases performed through laptops or computers. Most businesses are also moving towards being mobile-friendly, to increase visibility and versatility along with saving time. Real estate also have to venture into devising mobile-friendly tactics to stay relevant and to engage users
2. Mobile Apps
In today's scenario where there is an app for everything and it has become mandatory to have an app for the business to flourish, the real estate sector has also made its presence among apps. Besides, an all-encompassing app for real estate is sure to garner much attention.
3. Quality website content
Website is one of the important factors that make a worthy first impression about the developer or builder. And hence, it should contain quality content and concise information. The website should also contain only refined pages to state everything in a crisp manner rather than a large content.
4. Search engines
The search engines are targeted to increase the visibility of the real estate brand among the digital platform. Only Google was considered as a credible search engine, but nowadays, Bing and Yahoo are also proved to have maintained a steady market share. Incorporating all these three platforms for digital marketing ensures better visibility.
5. Social media
The growth of digital media has been tremendous over the past years and it has positioned itself as a media platform that can address millions of people. And social media is proving to be an effective marketing platform for real estate. Be it LinkedIn, Twitter, Facebook, Instagram or Google+, with millions of active users, these social media platforms are proving to be a potential market.
6. Inbound Marketing
Inbound marketing is proving to be much effective than the traditional form of outbound marketing. It is ensuring audience engagement through social media content like posts, videos, photos and blogs. Leveraging these comparatively inexpensive form of marketing approach is drawing in an extensive number of home buyers.
7. Digital Storytelling
Digital storytelling which offers an immersive experience is garnering much attention from realtors as a potent marketing strategy. Apart from YouTube, now many other platforms like Facebook, Instagram, Twitter, etc. allows video sharing which is contributing to making an informed buying decision for a home buyer. When compared to long boring paragraphs, short engaging clips that support a brand is proven to be much effective. And hence, realtors should use digital storytelling to effectively communicate with the users.
8. Analysis
Google Analytics is another smart digital tool that the industry has employed to access data regarding the website and to analyse the traffic lead. This helps to assess the visitors to the website and what they view and thus assists in targeting the right consumers which also provides endless marketing possibilities.
9. LinkedIn for credibility
Being a virtual professional networking platform that helps access credentials of professionals in any industry, LinkedIn is also beneficial for real estate as it provides information about a professional who is a developer or builder or an agent. This ensures transparency in the process while also expanding the interface and page analytics.
10. Live-streaming apps
For the real estate industry, live-streaming apps help provide the customer with an opportunity to get to know the property even while sitting miles away. It is highly effective in initiating a home buying process even if the buyer couldn't physically make it to inspecting the house.
Heather Homes is one of the most sought-after builders for premium flats and apartments in Trivandrum. With more than two decades of expertise in real estate, Heather Homes offers choicest of addresses equipped with world-class amenities and featuring international designs across the capital city for an impeccable urban living experience.
Sponsor Ads
Report this Page
Created on Sep 27th 2018 06:14. Viewed 349 times.
Comments
No comment, be the first to comment.