Tips to Maintain Your HVAC System This Summer
by Matt Henery
Author
If you have started noticing the sweat on your forehead and those sticky shoulders, this could mean to increased temperature of summer. Your heating and cooling systems are silent supporters of your comfort in changing season. But sometimes they become loud for you when they don't work properly or when you see unexpected bill amount. If you're dealing with increased energy expenses this may be directly linked to the inefficiency of your HVAC system.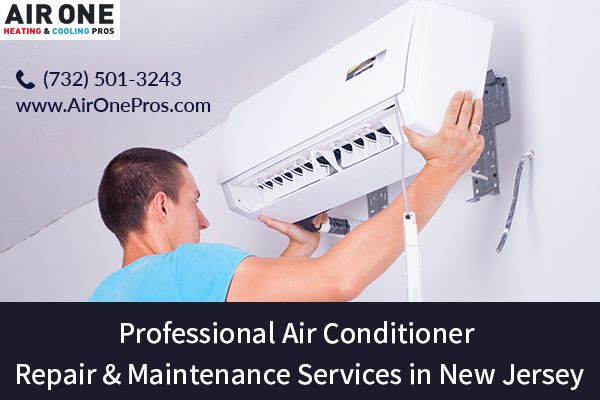 You may be now wondering about the right solutions to help you keep the heating, ventilation, and air conditioning units up to the mark. To enjoy cooling throughout the warm weather, you are required to maintain your appliances. HVAC contractors specialize in air conditioning repair, installation, and maintenance services. Here are 5 ways to ensure your HVAC appliance will work properly when the temperature hits its peak.
Take HVAC Tune-Up Service
As the summers start, air conditioners start operating briskly to keep the homeowners comfortable in increased humidity and temperature levels. They almost run for 24 hours and this is simply considered overwork for any electric machine. HVAC contractors in NJ provide tune-up and maintenance service. During the service, they inspect for underlying issues, troubleshoot, and do maintenance work to enhance its efficiency.
Check your thermostat setting
Along with preventive maintenance service which is preferred for any HVAC system to be done at least one time in a year (AC service in spring and heating system service in the fall season), people should check the thermostat settings frequently. Usually, we have different schedules for different weather conditions, so make sure your thermostat has been adjusted as per the requirement. You may not want to leave your AC running when you go out to the office or your kids go to school. During your absence, make sure your NJ heating and cooling systems are not consuming unnecessary electricity.
Check filters
Air filters of AC units are susceptible to block cool air from entering your house. As they are filters, the main purpose of them is to block dust, dirt, pests, or other environmental contaminants from entering your home. But when filters get too much dirty, they should be changed. It is essential to replace them every month if they are disposable. In case of permanent filters, call professional technicians for cleaning service.
Improve Air Flow
Outdoor AC condenser units should be cleaned and any exterior obstructions should be removed. The AC units located outside of your home should not be surrounded by vegetation or debris. This may block the vents that inhibit the air from circulating into the home to control the temperature. You may install additional table fans or ceiling fans in your home that would maximize the chance of getting cool air at every corner in your home.
Install a dehumidifier
Dehumidifiers are the best devices to combat with a hot and humid climate. Installing an additional whole house dehumidifier can help you significantly in reducing humidity levels and making your house free from potential allergens, mold, and dust mites. It reduces the additional moisture from your home atmosphere. However, if you're experiencing sticky skin even after installing expensive air conditioner which also helps in dehumidification on its own, you should contact professionals for air conditioning repair NJ.
You can find good HVAC contractors after doing a bit of research online.
Sponsor Ads
Report this Page
Created on Jul 11th 2019 03:57. Viewed 300 times.
Comments
No comment, be the first to comment.