This API-First Cloud Access Platform Provides Top Dynamic Permissions Management
by PRC Agency
PR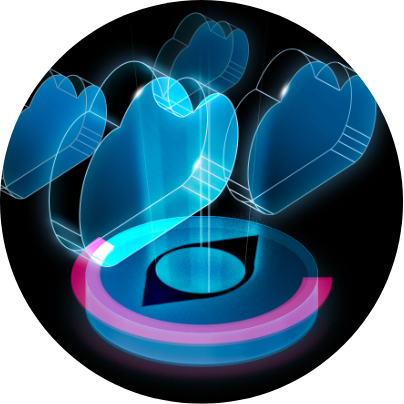 Looking for a dynamic data security and permissions system that reflects the agility of your business? For cloud-native solutions that keep your team connected and your business secure, choose Britive.Britive provides you with state-of-the-art digital technology to automatically grant and expire permissions on a task-by-task basis. The company specializes in maximizing both the efficiency and security of cloud services for businesses across all sectors.Britive offers scalable access solutions, responding to the evolving needs of companies in the post-pandemic era. You can now benefit from an API-first platform and dynamic privilege management system that integrates seamlessly within the existing infrastructure.You'll also get just-in-time (JIT) privilege grants. This enables temporary, role-based access to specific cloud services. Time limits can be set for these with privileges automatically revoked once a project or task is completed.Britive's platform offers your DevSecOps team a simple way to maintain a Zero Standing Privileges policy, dynamically granting and withholding access within a robust Zero Trust approach. It can integrate with existing applications or work as a standalone out-of-the-box security solution. The Zero Trust model grants registered users the least amount of privilege possible for their assigned jobs. This minimizes the blast radius of your highest risk cloud users.The company provides easy integration with critical cloud and SaaS services and, via its unified access model, gives you access across multiple, dissimilar environments while mitigating the risks of cross-cloud operations.Other benefits of the Britive platform include minimizing sprawl for static identities via the centralized provision and management of privileges. This reduces risk and lessens the likelihood of errors.About BritiveThe company is dedicated to helping businesses navigate the complexities of cloud computing infrastructure through expert JIT permissions and secrets governance. Britive prides itself on the highest levels of customer care, transparent pricing and services, and expertise in eliminating cross-cloud risk in the digital age.A satisfied client says, "Britive's cloud-native privileged access solution is a game-changer for our DevSecOps initiatives."Britive continues to innovate in cloud solutions for the modern-day business owner. For the very best in dynamic access, you need Britive.Click the link in the description for more details!
Sponsor Ads
Report this Page
Created on Apr 29th 2022 01:26. Viewed 108 times.
Comments
No comment, be the first to comment.