The Types of Payments Your Business Can Accept
by Ashok S.
Digital Strategist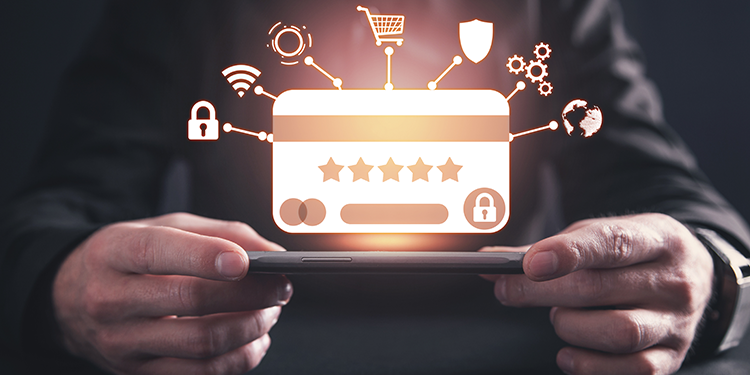 Are you a first-time business owner looking to pick the right payment type for your business? Well, business owners today are spoilt for choice with an array of payment acceptance methods. Thanks to the tech advancements; customers have several ways to complete transactions.
However, you need to choose a payment method that not only suits your business but also goes well with customer interaction. Before allowing customers to pay anyway, consider the pros and cons of all the payment types for your business. Here, we'll put light on different payment types and the best payment type a business can accept.
Cash and Cheques
Once used to be the king of payments, cash is going out of favor among people nowadays. The use of cheques is declining at even a faster rate. Here are some of the reasons why the use of cash is not in fashion-
Using cash for high-value transactions is inconvenient.

Storing a large sum of cash can be dangerous.

It is difficult to budget or track your purchases with cash.
However, unless you manage high-value invoices, you should accept cash.
Furthermore, cheques are risky for both customers and businesses. Printed checks contain all the sensitive information, including account numbers or addresses. Thus, unless you are a B2B business, it is recommended not to accept checks.
Electronic Payment Methods
Most payment transactions today are done via electronic payment methods. In other words, payments are going digital. Electronic payments or e-payments are convenient for both businesses and consumers. However, some e-payment methods are better suited than others. So, let's discuss the various e-payment types for businesses-
ACH Credit Push and Debit Pull
ACH or Automated Clearing House payments connect your bank accounts with the billing accounts. This way, payments are made automatically. Generally, this payment method is used for repeated payments for services.
Debit Card
Debit cards are frequently used for retail purchases. These are generally merchant-initiated transactions and are pulled directly from the cardholder's bank account.
Credit Card
Like debit cards, credit cards are also used to make retail purchases. With the help of credit card processing method, a cardholder can borrow money from the card issuer up to a certain limit and complete transactions.
Virtual Card
As the name suggests, it is an intangible, plastic-less card that allows businesses to generate a one-time 16-digit number to complete payment. These cards are highly secure, allow the quick transaction, and have zero cost to the payer.
Wire Transfer
These are real-time payments made for global purchases in which money is automatically transferred from one account to the other. This payment transfer method takes only a few minutes and processes the transaction quickly.
Mobile Payments
The use of mobile payments is skyrocketing. As mobile payment grows by 26.63% between 2020 and 2025, this payment method is overtaking cash and card payments. Increased online shopping and the use of payment apps, like Google Pay, Apple Pay, etc., are spurring the demand for mobile payments for businesses.
Bitcoins
The interest in bitcoins and other cryptocurrencies is growing exponentially. However, most customers consider bitcoin as a volatile investment, and very few use it as a payment method. Though some businesses are using it as a payment method, you need not add cryptocurrency to your payment accept method list.
So, What is the Best Payment Type a Business Should Accept?
Now that you know various different payment types trending in the business world, you want to know which payment types are the best ones to use. Well, it depends a lot on how your customers interact with your business. If they are spending more on your products and services using a specific payment type, it makes sense to shift your focus in that direction.
However, debit cards and credit cards are the most widely used payment forms. Based on the type of your business, cash could also be an important payment type to accept. Apart from this, most consumers prefer paying via credit/debit cards, e-transactions, or mobile payment methods.
Whatever method you choose, just make sure that it provides your customers with ease of use. You can conduct a survey and ask about your customers' views on payment cycling. If possible, you can create custom payment options to let customers choose their preferred payment method. If it works for them, it will work for your business too!
Sponsor Ads
Report this Page
Created on Apr 21st 2022 00:17. Viewed 356 times.
Comments
No comment, be the first to comment.