The real cost of hair transplant in India
by Tammy Martin
Blogger
There are countless products that you can find at the pharmacy shelves that promise to help with baldness and hair loss. There are all kinds of shampoos, elixirs, and drops that promise to stimulate your follicles or make your hair thicker. Almost all of them do not really work, particularly for severe hair loss. The only proven solution for this, so far, is hair transplantation. Many individuals suffering from this problem are daunted by the price of the procedure. Luckily, it is now more affordable. You only need to go to India.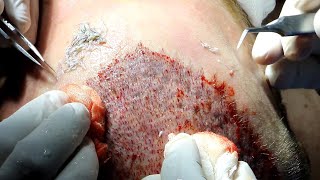 India is now the "place-to-go" when it comes to hair transplant
With the proliferation of hair transplantation clinics in India, competition has gotten a little tougher. In order to entice more patients, many have come up with attractive packages that offer various hair transplant methods at a lower price. These prices are the main reason why India has become the place to go if you need some assistance in hair growth and transplantation. Their prices are lower by as much as half as those offered by clinics in the United States.
The basic cost of hair transplant procedures
Since hair transplantation is considered by insurance companies as a cosmetic procedure, patients almost always have to cover the cost using their own money. This is why it is important to assess how much you will need to pay before committing to any treatment.The cost of hair transplant can vary depending on the following factors:
the type of procedure that the surgeon will employ



the skill of the surgeon who will perform the operation



the amount of hair needed to be grafted



the location of the clinic



Other costs outside of the treatment
Most guides only take into account the cost of the hair transplant procedure. They do not include the cost of travel. Of course, if you are flying to India to undergo FUT or FUE, you will need to factor in the flight cost and accommodations. Remember that it will take a few days before you are considered healed and fly back to your country of origin. Plan to spend a few weeks in a hotel or any other form of accommodation you wish to take. Recovery cost should also be factored in. You will have to buy pain medications for use after the surgery. You might also be prescribed by your attending physician some anti-inflammatory medication as well as antibiotics to lower the risk of infection.
Sponsor Ads
Report this Page
Created on Jan 8th 2019 02:00. Viewed 202 times.
Comments
No comment, be the first to comment.