The JustUs Business App: A Disrupting Marketplace Serving Black-Owned Business
by PRC Agency
PR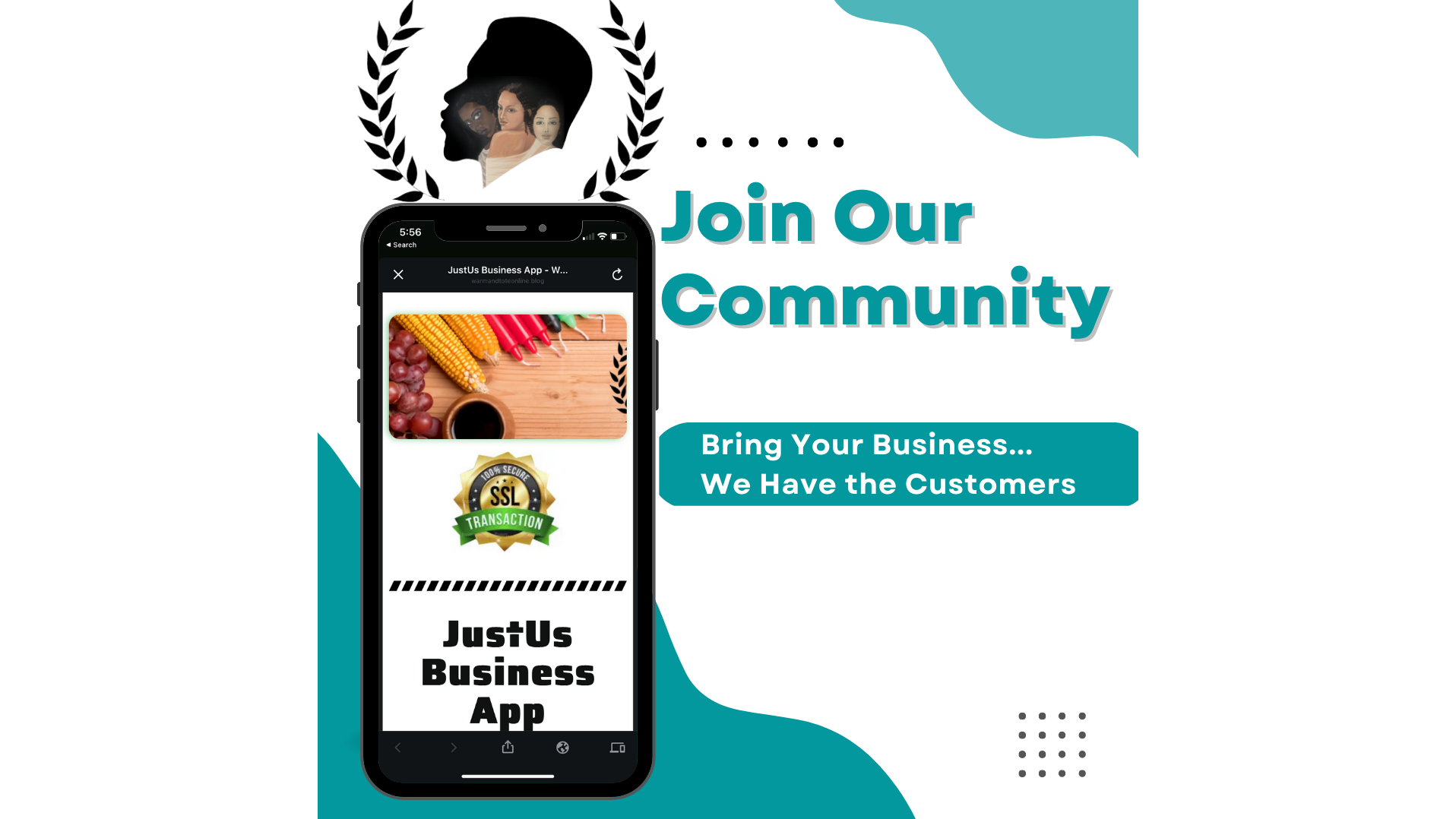 Get ready to revolutionize the way you shop for black-owned businesses with The JustUs Business App! This groundbreaking marketplace is shaking up the game, connecting you to a diverse range of products and services from some of the most innovative and exciting black-owned businesses out there.
And if you're a Black business owner, you'll get the chance to promote your business in a powerful way, reaching your target audience easier than ever!
Learn more at https://warmandtoteonline.blog
The app strives to provide Black businesses with access to an efficient platform to expand their reach - and empower minority communities throughout the US to discover brands that meet their needs.
The developer, Linda Page, a member of the Divine Nine Greek Organization is loyal to its organization's great promise, vision, mission, and devout commitment to supporting black-owned business.
"Supporting a black-owned business requires more than a sale," said Linda. "Supporting a black-owned business demands creating a community of loyal customers so that a business can scale on its own. This is the purposefully designed push of the JustUs Business App."
The app meets an important need for the Black community: going beyond the mainstream marketplaces to find businesses that offer a minority-oriented service.
"The consumer component of this app is populated by a demographic niche of advanced degreed, college educated, mid to upper-class, professionals, homeowners, travelers, and families, committed to supporting black-owned businesses," said Linda. "The problem is that in the daily pace of busy, whirlwind and chaotic days, it is often difficult for this 'gold mine' demographic to find a black-owned business that provides what they need, exactly when they need it; and often, that need is immediate! So, the easiest path is to go with what you know, the Walmarts, the Amazons, etc. The JustUs Business App solves this problem," she added.
The JustUs App puts online businesses at the fingertips of these highly desired consumers. The JustUs App is designed as a disruptive alternative to mainstream platforms, and its consumer base is proprietary and highly sought after. The app currently boasts expanding downloads and is growing quickly, said the developers.
The JustUs App gives special consideration at no cost to businesses that have a website. To qualify, they must be able to ship or provide services nationwide and must be approved to join the App, with a simple process.
So whether you're a business owner or community member looking, get the JustUs Business app to make a difference - and support Black businesses and consumers!
Go to https://warmandtoteonline.blog to get started!
JustUs Digital Marketplace 4738 Anaconda Road, Bensalem, PA 19020, Bensalem Township, PA 19020, United States Website https://warmandtoteonline.blog/ Phone +1-215-962-7469
Sponsor Ads
Report this Page
Created on Jan 26th 2023 04:21. Viewed 51 times.
Comments
No comment, be the first to comment.