Stunning Hanging Room Dividers and Folding Room Dividers to Add Drama & Elegance
by PRC Agency
PR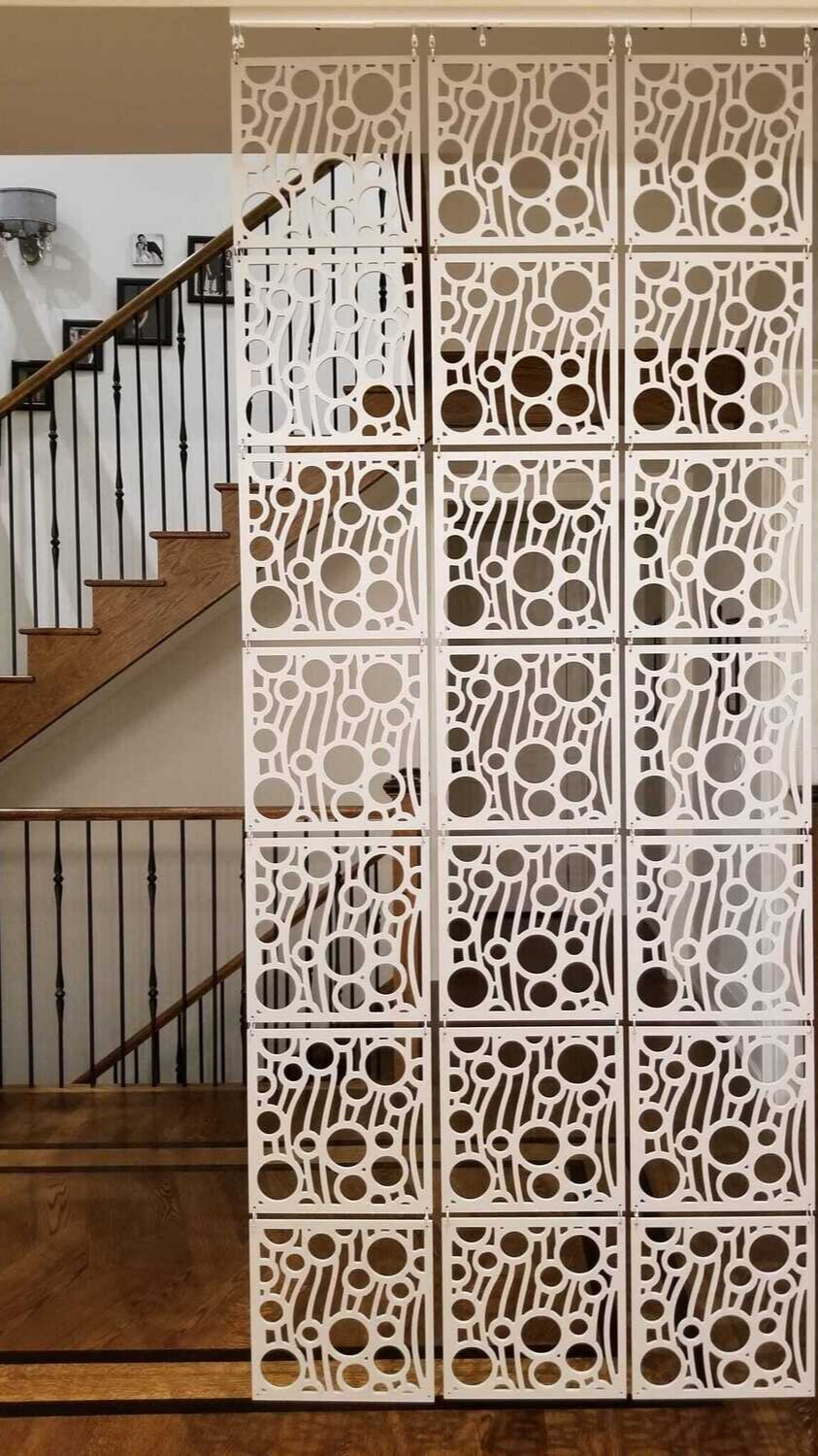 Just about every home interior would benefit from the addition of a room divider. They're a great style element that brings a swish or lavish flair into any space, while conveniently creating division and enhancing storage.
Think about your own living room, or maybe your home office. Could it use a modern, industrial, or boho boost?
This is where Homey Decoration can help.
The collection of Hanging Room Dividers and Divider Screens at Homey Decoration offer you an incredible selection of design choices and materials that include walnut, PVC, aluminum composite, and more. The company specializes in interior design elements that can dramatically change any room's look, layout or utility without costly renovations.
Browse the full Hanging Room Dividers collection at https://www.homeydecoration.com/category/Hanging-Room-Dividers
With a shift in consumer preferences now favoring open-concept interiors, the popularity of room dividers has soared. Many people with open-plan layouts often realize they need some form of definition in their space, whether it's to separate kitchens from living rooms and hallways, or to create storage.
When you add a stylish complementary or contrasting room divider, you can take your entire interior concept to a whole other level, household budget intact!
At Homey Decoration, you get the newest in room divider and hanging divider designs and materials at affordable prices, making changes to your home's layout accessible and easy to create. You can even request a custom design.
For inspiration, take a look at the Moroccan Design PVC hanging room divider. This product can be used as a divider or a 3D wall art installation that takes a feature wall from tired to WOW in minutes. Ranging in size from 12" x 12" to 24" x 24", this is a smart way to distinguish any area in your home, or to make that wall behind the couch really pop.
And this is only one example of the versatility, style, and even utility you can get with the addition of just one extra thoughtful element. Take a look at the Greek Key Panel Divider and see what a standing divider can do.
This one's a stunner!
A 5-panel design, this divider brings an immediate upscale flair to your interiors. The translucent plexiglass underlay offers full privacy or room division versatility while the bronze finish and wood frame convey warmth and modernity. The width of the product is 16" while height options range from 48" to 80." here is the full collection of their folding room dividers: https://www.homeydecoration.com/category/Folding-Room-Dividers
The Homey Decoration online showroom gives you an extensive selection of high-res photos and comprehensive descriptions that include color options and styling options, so it's easy to picture the product in your home. Design patterns and cutouts include modern, intricate, ethnic, boho, whimsical, and so much more. If you can think it up, they can put it out.
Homey Decoration has made a point of ensuring the installation of your hanging room dividers is simple. Same with the design you want to adapt as wall art. And if you're unsure about the process, the company offers you a friendly customer service team who are just a call away.
At Homey Decoration, you get secure online payment technology and free shipping across the US and Canada.
A company representative says, "We manufacture and sell top quality home decoration products of all sorts, including wood slats, block letters, champagne walls backdrops and more. We ship to all corners of the world and our customer support team is always available to offer style suggestions and to answer any questions."
Is it time you took your home interiors to the next level? Find out more at https://www.homeydecoration.com/product/Walnut-Wall-Hanging-Room-Screen-Divider
Homey Decoration 477 McNicoll Ave, North York, Toronto, Ontario M2H 2C9, Canada Website https://www.homeydecoration.com/ Phone +1-416-491-1519
Sponsor Ads
Report this Page
Created on Jan 3rd 2023 02:11. Viewed 37 times.
Comments
No comment, be the first to comment.