Struggling Moms: Manage Parenting Stress With These Baby & Toddler Advice Blogs
by PRC Agency
PR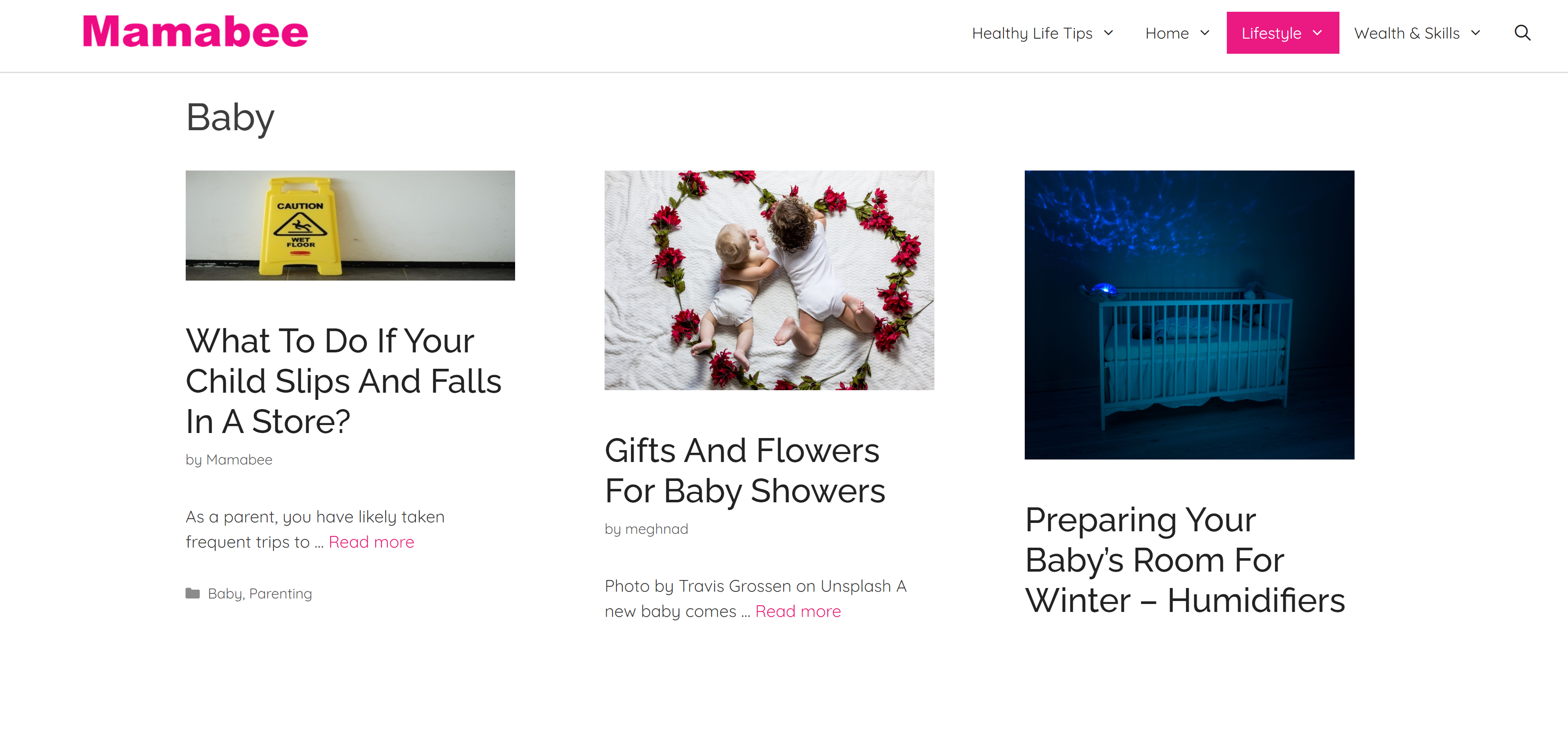 The dishes are piling up, you haven't washed your hair in days, and your little one hasn't stopped screaming all morning. There's no ifs and buts about it: being a mom is hard. Let Mamabee take care of some of your stresses.
Written by a team of early years experts who are parents themselves, their guides include step-by-step blueprints, expert advice blogs, and digital organizers that allow you to stay on top of daily tasks. The resources are aimed at mothers of young children who are feeling the stress of parenting and are looking for practical advice on raising a family while looking after their physical and mental health.
Go to https://mamabee.com/about for more info.
To motivate and encourage you, Mamabee writers use a compassionate and reassuring tone and remind you of the importance of looking after yourself. Their guides explain how you can alleviate mom guilt, deal with the pressure to be a perfect parent, and make time for yourself away from the kids.
You'll learn how to care for your body when you're dealing with stress and sleep deprivation. In addition, you're shown how to manage unwanted opinions about your parenting skills from friends and family.
On the Mamabee website, you will find answers to many common parenting dilemmas, such as how to cope with a child who won't sleep through the night. The answers provided by the team are based on recent scientific research and include tried and tested methods for aiding a child's mental, physical, and emotional development.
Some of the most recently published content includes how to involve kids in the chores, choosing clothes for toddlers, and rules to remember when wearing a nursing bra. As well as practical advice, you can read product reviews and recommendations for items such as toys, storage solutions, and cleaning products.
Explaining how the site can help struggling mothers, a company spokesperson says, "Being a parent to young kids can be a really overwhelming and difficult time. It can be hard to know where to turn for honest, practical support. That's where Mamabee comes in. We've compiled all the info that today's mom needs, with support from others who understand what you're going through."
About The Company
Mamabee is a parenting blog created by Meghna, a mom of two. She wants to alleviate some of the pressures that are placed on new mothers by providing a support network of like-minded moms.
Being a new mom can be lonely and overwhelming. But with Mamabee, you don't have to manage it all alone.
Go to https://mamabee.com/about to access the support you need today.
Sponsor Ads
Report this Page
Created on Sep 28th 2022 02:18. Viewed 100 times.
Comments
No comment, be the first to comment.